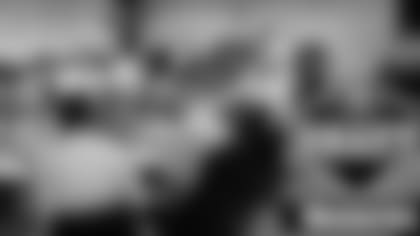 Each member of the San Francisco 49ers roster has had a unique NFL Draft day experience. From being a first-round pick to signing as an undrafted free agent, players in the NFL will all admit that the draft doesn't dictate future success. It's what you do once you get to the team that drafted you. With Draft weekend approaching, 49ers.com caught up with a handful of players and had them reflect on their memories of the Draft.**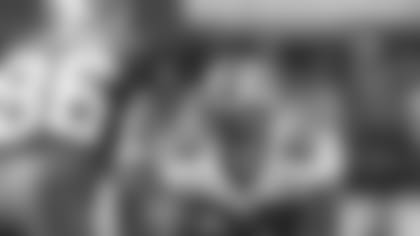 CB Nate Clements # 22 – First-Round pick no. 21 overall of the Buffalo Bills in the 2001 NFL Draft
"I didn't go to the draft. I stayed home and had a little family cookout. I just waited and anticipated all day on who was going to which team. I'm happy to say, I was the first cornerback taken that year, 21st overall. I don't mean to boast and brag about being the first cornerback taken, but it was just a special day. It was the day I was in the NFL and officially a pro. I remember talking to the Bills general manager on the phone. He called me and asked me if I'd like to come and play for the Bills. But it didn't really matter what team he asked me to play for, I was happy to be in the NFL."
---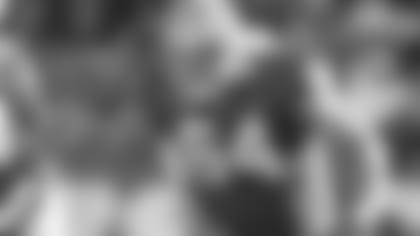 G David Baas #64 – Second-Round pick no. 33 overall of the San Francisco 49ers in the 2005 NFL Draft
*"One of my good buddies from the University of Michigan owned a nice place on the beach near my hometown, and his family was kind enough to basically lend me his house to have a draft party. We had about 75 people and we had a big screen TV setup with the draft on and we were having fun using their pool. I remember that I was pretty relaxed about it, because by that point I had done everything I could have done. There were a few local news stations that came down to the party too. The funny thing about the day was one of my friends kept calling me to find out the directions to the party, but I couldn't keep answering his phone calls. Every time I would pick up my phone, the news people would come over and the TV crews would try to get their shot of me on the phone. I kept giving them false alarms. For awhile I tried to ignore my friend's phone calls and hoped that they would show up anyway. I watched some of the draft, but mainly had fun with my friends and family who were there. I let them keep me updated with what was going on. Once I got the call from the 49ers, it was kind of weird initially. Dr. York and coach Nolan talked to me and I had only talked to them for like five minutes during the entire time leading up to the draft. It kind of threw me off, but I was really excited when they asked me if I wanted to be a part of the 49ers. That night we went out to celebrate and my brother-in-law's band did a show for us. Then I had to pack up a few days later and come out to the Bay Area."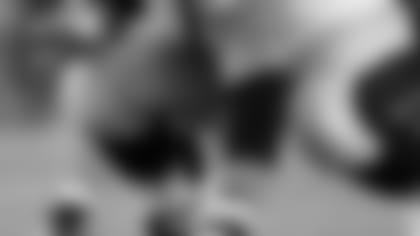 T Marvel Smith # 71 – Second-Round pick no. 38 overall of the Pittsburgh Steelers in the 2000 NFL Draft
"Man, that was a long time ago. I was in Los Angeles watching the draft with friends and family. I didn't want a big scene or anything like that. It was just with close friends and family. I remember we were at a hotel, sitting around and waiting to be selected. A few teams called and said they were going to pick me if I was still available but they ended up not picking me. A few picks later my phone rang and it was Bill Cowher from the Steelers. That was a great feeling. I was sitting there watching it on TV, but actually didn't see my name when they announced the pick because of all the excitement in the room. I knew I was going to go to Pittsburgh, but I actually didn't even see it flash across the TV."
---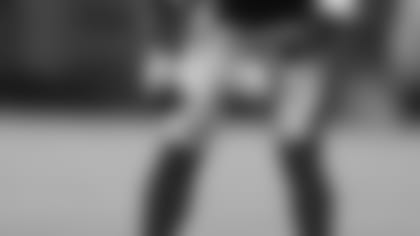 S Reggie Smith #31 – Third-Round pick no. 75 overall of the San Francisco 49ers in the 2008 NFL Draft*
"Draft weekend last year, I had a little get together with the family. I thought I'd be selected on the first day and ended up getting picked on the second day. Everybody was at our house eating and acting all happy and I was kind of upset. The next day, the 49ers called me to tell me they had selected me and I was in bed still. I was in bed and I was mad, still sleepy and when I got the call I started to cheer up right away. It was a fun weekend."
---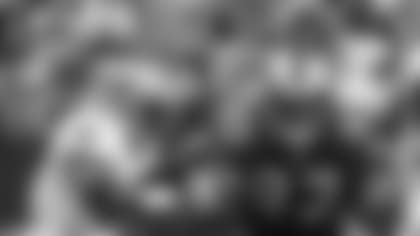 WR Arnaz Battle #83 – Sixth-Round pick no. 197 overall of the San Francisco 49ers in the 2003 NFL Draft*
"I remember I was watching it from my apartment while I was still in college at Notre Dame. I was by myself watching and I didn't answer my phone, because I didn't want to be bothered. It was just some self-time. I actually didn't even see when I was drafted. I had left the apartment with a friend, came back and saw that I had some missed calls and noticed that I was drafted. When I called back one of the missed calls, coach Erickson and former general manager Terry Donahue got on the phone and welcomed me to the 49ers."
---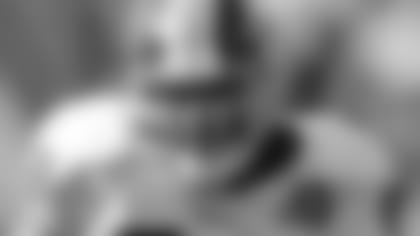 DE Demetric Evans #95 – Undrafted Free Agent of the Dallas Cowboys in the 2001 NFL Draft*
"I had injured myself the year I came out for the draft, so I had dropped to being a low-round/free agent guy. Then I had a couple of teams call me and tell me they were interested in drafting me. Actually, the 49ers called me in the sixth-round, but they didn't draft me. After the draft, I signed a free agent deal with the Dallas Cowboys. For me, I grew up in a family that had professional athletes and they educated me on how to be successful as a professional athlete. They told me about what to expect and what not to expect. At that time, the Cowboys were in salary cap trouble and they needed help on the d-line. They didn't draft anyone early to play on the defensive line, so I went into training camp and beat some guys out for the job. But it was fun though. I knew with my work ethic and my ability if given the opportunity, would give me a great chance to play in the NFL and that's what happened."