1ST QUARTER HIGHLIGHTS, 49ERS 6 – COWBOYS 0
On the first play of the game,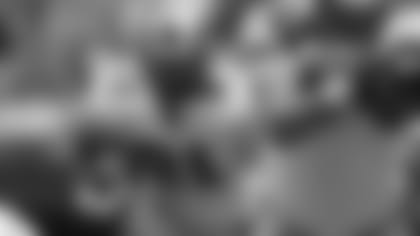 quarterback Shaun Hill had time and went deep on first down with a 21-yard completion to Isaac Bruce. A quick throw to Michael Robinson at the line of scrimmage lost two yards on 1st and 10. Frank Gore's first touch of the game also lost two yards, setting up Hill for a long 3rd and 14, which was converted with a 17-yard strike to Bruce again. The receiver had his helmet knocked off after the catch and received some medical attention from the training staff for an open cut. Gore carried for four yards on first down, but then slipped and lost a yard, setting up a 3rd and 7. Hill had a man coming unblocked right after the snap, avoided that one, but then had to throw it away. Joe Nedney's 52-yard field goal try was no good.
The Cowboys took over on downs at their 42-yardline. A short throw to Patrick Crayton earned 6 yards, but Marion Barber was then stopped for a loss of 1, setting up a 3rd and 4. Jason Witten dove for the ball to make a first down catch at the 49ers 41-yardline. The defense held at that point, leading to a Cowboys punt that bounced into the end zone.
Two run carries by Gore moved the chains for the 49ers, and was followed by a screen pass to the running back for a 6-yard gain. An enchroachment penalty on the Cowboys gave the 49ers another first down. Bruce, back from receiving stitches, caught a 9-yard pass . On 2nd and 1, Hill connected with Bryant Johnson for a 12-yard pickup at the Dallas 38-yardline. Hill had bodies coming everywhere, but launched one up deep to Bruce, who came down with the 34-yard grab at the 4-yardline. It looked like both Cowboys defenders just gave up on the play. Hill fired one out of the back of the right corner of the end zone when he didn't see what he wanted, setting up a 2nd and goal run by Gore that lost a yard. On 3rd and goal from the 5, Hill tried for Johnson in the end zone, who had Anthony Henry pulling on his shoulder on the incomplete pass, and did not pick up the pass interference call. The 10-play, 75-yard drive ended instead with a 23-yard Nedney field goal.
Following the kickoff return by Isaiah Stanback, the Cowboys started off at their 24. Safety Keith Lewis was stride for stride on a deep ball to Terrell Owens on a 3rd and long ball that fell incomplete, forcing another Dallas punt.
Allen Rossum received one block from Marcus Hudson and picked up 9 yards on his return. Hill immediately went deep to Vernon Davis, who chased down the pass and stayed on his feet to set the 49ers up again at the 4-yardline after a 47-yard gain. Hill threw a corner pass to Johnson in the end zone, who had the ball slip off his fingertips. Gore was stopped for no gain on the next play, setting up a 3rd and goal from the 5. Hill had to hurry an incomplete throw with pressure coming up the middle from Jay Ratliff, bringing Nedney on for a 22-yard field goal as the first quarter came to an end. The 5 play drive covered 47 yards.
2ND QUARTER HIGHLIGHTS, 49ERS 6 – COWBOYS 22
Following a failed challenge by Wade Phillips on an incomplete pass to Witten, the Cowboys picked up 2 yards on the ground on a run play by Barber. On 3rd and 8, Romo escaped pressure and then launched it to T.O., who made the catch and then staved off K. Lewis and Nate Clements for a 75-yard touchdown.
Rossum was quickly hemmed up around the 11-yardline on the kickoff return. A 2-yard carry by Gore was followed by a sack by Anthony Spencer, leading to a 3rd and 18. The series came to an end with another sack, this time by DeMarcus Ware.
Andy Lee's punt from the end zone was blocked by Carlos Polk for a safety.
Following the safety, the defense came up with a big three and out, but on the punt, Rossum collapsed to the ground with an ankle injury and couldn't make the catch. The ball instead rolled all the way to the 1-yardline.
Three runs didn't do much for the 49ers offense as Lee again punted from his end zone. This time he got the ball away to Crayton, who returned it to the 49ers 35-yardline for the Cowboys.
A 5-yard pass play to Barber was followed by a pass breakup by Manny Lawson, who was on the chase after Romo. On 3rd and 5, Romo's pass for Roy Williams was too high. Nick Folk's 48-yard field goal helped increase the Cowboys to a 12-6 edge with 7:23 left in the quarter.
Folk's ensuing kickoff went out of bounds to give the 49ers good starting field position at their 40. Gore gained three yards on first down, followed by a 5-yard completion to Bruce. On 3rd and 2, Hill looked for Gore, who had Ware on him in coverage for a mismatch, but the linebacker got his hand in at the last second to break up the ball.
Lee hung up a 52-yard punt, but although Marcus Hudson was in position at the 1 to knock it back, the ball went forward off his fingertips and bounced into the end zone for a touchback.
Running back Tashard Choice shot up the middle for a 5-yard gain to start the Cowboys next drive. On 2nd and 5, Romo hit T.O. , who got away with a push off on Nate Clements for a 45-yard completion to the 49ers 30-yardline. The defense then held, but Folk's 41-yard field goal finished off the 6-play drive and gave his team a 15-6 lead with 3:06 to go in the quarter.
A fumbled snap between Eric Heitmann and Shaun Hill was recovered by Zach Thomas at the 19-yardline, giving Romo and crew about 2:52 left in the half to work with. Five plays later, his 1-yard touchdown pass to rookie tight end Martellus Bennett increased the Cowboys to a 22-6 cushion with 57 ticks left in the first half.
After only an 11-yard kickoff return by Delanie Walker, Hill was back on offense, starting from his own 15-yardline. Two short throws to Michael Robinson picked up 9 yards with Hill unable to get the 3rd and 1 play off before the half expired.
3RD QUARTER HIGHLIGHTS, 49ERS 9 – COWBOYS 29
The Cowboys started off the second half with the ball first on offense. A dropped ball by T.O. was followed by a 1-yard run by Barber. On 3rd and 9, Romo launched another deep ball to T.O. for a 52-yard completion and a first down at the 49ers 22-yardline. Romo then completed a 12-yard ball to R. Williams at the 10-yardline. A 3rd and goal from the 10 was made easier thanks to a neutral zone infraction by Joe Staley. However, Dallas quickly repaid the favor when Flozell Adams committed a false start. On 3rd and 10, Romo connected with Patrick Crayton, who worked his way into the end zone. The 7-play drive covered 75 yards.
With Folk's kickoff going out of bounds, the offense got off to a good start at the 40-yardline.
Hill completed a 3rd and 7 with an 18-yard pass to Johnson, and then quickly moved the chains again with a 14-yard throw to Bruce. Gore gained 6 yards on the ground, followed by a 1-yard pickup on a pass to Dominique Zeigler, but on 3rd and 3, Hill's pass to Bruce was a bit beyond on his grasp although he almost made the grab on a second effort. Instead, Nedney hit a 35-yard field goal with 8:23 to go in the quarter to trim the Cowboys lead to 29-9.
Singletary currently challenged an incomplete pass ruling on a Romo throw, that was actually intercepted by Manny Lawson. The officials overruled their call, giving the 49ers the ball at the Cowboys 17.
Unfortunately the offense gave it right back as Hill was picked off in the end zone by Anthony Henry.
Romo kept the Cowboys drive alive with a 3rd and 7 completion to T.O., who escaped a tackle by Strickland for a 17-yard gain out to the 40. Nate Clements drilled Witten to force an incompletion, but Romo then delivered the ball to Williams for a 15-yard completion at the 49ers 27-yardline. Lawson then got around the edge to sack Romo for a 7-yard loss. A screen pass to Barber was sniffed out quickly by Clements, leading to a 3rd and 7 that was made longer by a false start to end the quarter.
4TH QUARTER HIGHLIGHTS, 49ERS 22 – COWBOYS 35
A 47-yard field goal by Folk opened the final quarter, and upped the Cowboys to a 32-9 lead. The 12-play drive covered 51 yards.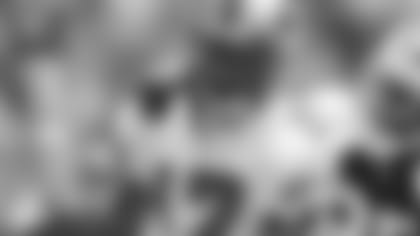 The 49ers offense was held to a three and out, with Hill avoiding a turnover by falling on his fumble that occurred when he was sacked.
The Cowboys in turn moved the ball just across midfield before having to punt. Nate Clements was back deep and ensured that the punt sailed into the end zone by lighting up the gunner.
Hill connected with Bruce for a short pass, but picked up 15 yards when he took a late hit. Another roughing the passing penalty moved the 49ers to the 43 of Dallas. A sack lost five yards, but then while on the move, Hill was able to hook up with Zeigler for a 30-yard gain down to the Dallas 18-yardline. Hill then found Bruce in the end zone for an 18-yard touchdown. The 5-play drive covered 80 yards and trimmed the Cowboys to a 32-16 edge with just over eight minutes remaining.
The 49ers succeeded on their first onside kick attempt, but Clements was called for being off-sides. The next try was recovered by the Cowboys. Dallas needed just six plays before getting close enough for Folk, who connected on another field goal, this time from 42 yards out to up the Dallas lead to 35-22 with 5:11 to go.
A 35-yard return by Delanie Walker on the kickoff set Hill up at his own 43. He connected on long passes of 18 yards to Johnson, and 22 yards to Jason Hill, followed by another 8-yard pass to Johnson. He then found DeShaun Foster, who headed on in to the end zone for a 9-yard touchdown. The 49ers failed on their two-point conversion attempt, bringing the score to 35-22 with 3:54 remaining.
After recovering another onside kick, Dallas picked up a pair of first downs, forcing the 49ers to use up their remaining timeouts.  Romo then took three straight knees to end the game.