Over the years there have been many 49ers who were more than just football players. Here is a look at the players who were multi-sport athletes linked directly to their outstanding achievements in other sports like baseball, basketball, track & field, wrestling, boxing and others.
What seems to ring true from these multi-athletes I spoke with is that they all were in accord that participating in other sports was good for the development in their football career.
"I didn't feel I had to throw away my love of other sports for the sake of a football career," said 49ers Carroll Hardy who played professional baseball in the 1950s. "There is much to be gained by multi-sport participation. Learning to deal with different coaching styles and being part of an individual sport like track or baseball, while competing most of the year helped me develop into a whole person."
Multi-sport professionalsHB Wally Yonamine (1947) was considered one the greatest players in Japanese baseball history.He played for Salt Lake City of the Class C Western League and then joined the Yomuri Giants in 1951.He batted.354 and led them to the Japan Series. Playing in Japan, Yonamine won three batting championships and ended his career with the Chunichi Dragons.
HB Herman Wedemeyer* *(1950) nicknamed the "The Waikiki Wonder," was an outstanding baseball player in college for the St. Marys Gaels. He later played for the PCL San Francisco Seals in spring training and for the Salt Lake City Bees (farm club of the Seals) in 1950.
DT/OT Leo Nomelini* *(1950-63) wrestled professionally as Leo "The Lion." He was a charismatic draw on the mat and drew a record house of $72,000 against Lou Thesz in 1955. His wrestling titles included: 1-Time AWA World Tag Team Champion (with Wilbur Snyder); 3-Time NWA Minneapolis World Tag Team Champion (with Verne Gagne twice and Butch Levy once); 4-Time San Francisco NWA World Tag Team Champion (with Hombre Montana once, Enrique Torres twice and Rocky Brown once).
DE Charlie Powell played five seasons with the 49ers (1952-1953 and 1955-1957) and is considered to be one of the most versatile athletes to play for the 49ers. In between playing football, he boxed professionally. According to boxing sportswriter Ted Carroll,* *"Powell will always be able to claim that he was the first and only man in boxing history to enter boxing from the ranks of another professional sport and reach a contender position in the heavyweight class."
HB Carroll Hardy (1955) was an all-around athlete, and holds the record at Colorado University. for the most varsity letters earned by a single athlete, a total of 10: football (4), baseball (4), and track & field (2). He played professional baseball and was an outfielder for the Cleveland Indians (1958-60), Boston Red Sox (1960-62), Houston Colt 45s(1963-64) and Minnesota Twins(1967). In an eight-season career, Hardy was a .225 hitter with 17 home runs and 113 RBI in 433 games.
QB John Brodie* *(1957-73) was a superb golfer and competed as a professional on the Senior PGA Tour from 1985 to 1998. He had one win and 12 top-10 finishes.
WR R. C. Owens is probably the most celebrated player in 49ers history. He still answers to the nickname "Alley-Oop" and credits to his jumping ability from playing basketball. Owens, who played five seasons with the 49ers (1957-61) had told then coach Frankie Albert in 1956 that he would only attend training camp for a week because he had decided to play basketball with the national AAU United States Olympic basketball champs, the Buchan Bakers of Seattle, Washington. With the Buchan Bakers, R.C. played against Olympic teams from France, Italy Spain, Canada, Poland and Czechoslovakia. They were the first American team to play behind the Iron Curtin since World War II.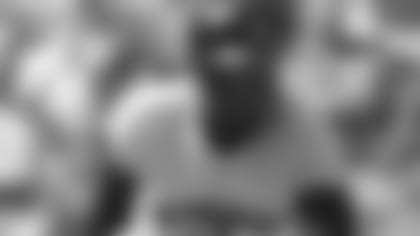 DB Deion Sanders (1994) played nine years in professional baseball--Yankees (1989-90), Braves (1991-94), Giants (1995), Reds (1997-2001). For his career he batted .263, had 39 home runs and 168 RBIs in 633 games. He is the only man to play in both the Super Bowl and the World Series.
QB Cody Pickett* *(2004-5), while still in high school earned more than $30,000 on the national rodeo circuit as a rodeo roper. He qualified for the national rodeo finals in 1997 and 1998, winning a national rodeo championship.
Olympics, Pan American Games, World CupE Ray Norton* *(1960-61) set a world record holder in track & field in the 200 meters. He covered 100 yards in 9.3 seconds three times, and competed in the 100, 200 and 4 x 100 relay team at the 1960 Olympics in Rome.
WR Bob Hayes (1975) set a world record in track by running the 100-yard dash in 9.1 seconds in 1963. He won two gold medals (100 yard and 4X100) at the 1964 Tokyo Olympics.
WR James Owens (1979-80)* *had an outstanding career in track & field and had a sixth-place finish in the 110 meter hurdles in the 1976 Olympics in Montreal.
WR Renaldo Nehemiah (1982-84) won the Pan American Games and the World Cup titles in track in 1979. Due to the U.S. boycott, he was unable to compete at the 1980 Olympic Games, despite being the prohibitive favorite. In 1981 he set his outdoor world record of 12.93 for the 110m hurdles.
NT Michael Carter (1984-92) set a national high school record of 81 feet 3 ½ inches with the 12 pound shot-put in 1979. While attending Southern Methodist University,Carter won four indoor and three outdoor NCAA shot put championships. Additionally, he won the silver medal in the shot-put at the 1984 Olympic Gamesin Los Angeles.
Played multi-sports in college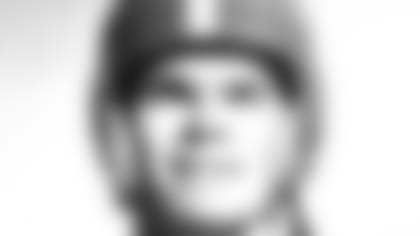 E/K Gordy Soltau (1950-58) was a top collegian athlete at the U. Minnesota. He played ice-hockey and basketball during the same winter seasons. He was a competitive skier and won the California slalom championship.
HB Hugh McElhenny (1952-60) excelled in track and field in high school, setting an Interscholastic record in the hurdles and was a member of their record-setting 440 yard relay team, posting a 9.6 100 yard dash. He continued his track career as a world-class competitor in the low and high hurdles at Compton Junior College and U. Washington.
T Bob St. Clair (1953-64) played basketball at University of San Francisco in 1948-49 season and won the 1952 Golden Gloves boxing tournament at Tulsa.
E Bernie Casey (1961-66) was outstanding in track & field and narrowly missed making the 1960 Olympic team as a hurdler running a 14.0 in the 110 meter event.
TE Russ Francis (1982-87) set a national high school record in track & field for the javelin in 1971 at 259 feet, 9 inches; the record stood until 1988.In college, he was drafted by the Kansas City Royals to play baseball, but choose football. Francis, a thrill-seeker, has made more than 3,500 parachute jumps.
WR Terrell Owens (1996-03) played basketball and ran track at the University of Tennessee at Chattanooga, and played in the 1995 NCAA basketball tournament. Owens played in the U.S. Basketball League in 2002.
WR Tai Streets (1999-03) participated in both basketball and track & field. He won the state championship in the long jump as a junior in high school and was a starter on the University of Michigan basketball team.
WR Brandon Lloyd (2003-05) ranked fourth in the nation in college in track & field with a 7'2" mark in the high jump. He also finished seventh in the nation in the long jump with 25'2" in 1999.
Authors note: There have been hundreds of 49ers from the past 64 years who starred in other sports and it is possible some players might have been missed from my list. Please accept my apologies if I failed to give any players the recognition he duly deserves*.
**Martin Jacobs is a freelance writer and has written two books on the 49ers: "Before They Were Champions-the San Francisco 49ers 1958 Season" and "San Francisco 49ers-Images of Sport." *