The San Francisco 49ers today sent their season ticket holders, fans, supporters and key elected officials a "Birthday Card," celebrating the one-year anniversary of the successful public vote in Santa Clara that will result in a new stadium for the city, the team and the fans.  The over-sized post card that has been both mailed and e-mailed to thousands and features a 49ers Gold hard hat image and tells supporters, "You are going to need this sooner than you think."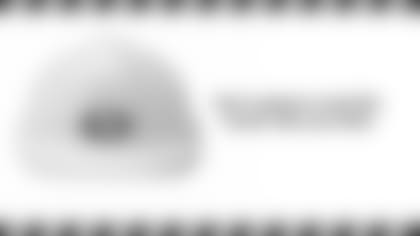 "This anniversary is an ideal opportunity for an assessment and a status check," said Paraag Marathe, 49ers Chief Operating Officer. "The City of Santa Clara and the 49ers have worked diligently over the last year to open this extraordinary venue in 2015. We are proud of the work that has been accomplished. Although it has not necessarily resulted in breaking news, a lot has been achieved."
City officials and the 49ers listed a few key items that have been achieved:
• The 49ers have invested millions of dollars to complete the design of the stadium and have also built a preview center that will open to the public in the coming months.
• Complex environmental issues have been resolved that will result in a stadium that is exemplary in the NFL and establishes a new standard for sustainability.
• Zoning and development issues have been resolved so that the stadium can move forward. Initial make-ready site work will begin in March 2012
• The City and the 49ers received site approval from the NFL for a possible future Super Bowl.
• CAA Sports, the world's leading sports and entertainment agency, has been selected to help engage a naming rights partner for the stadium.
"Our fans, players, corporate partners and supporters deserve an excellent stadium experience, and we've taken huge steps to make that happen," said Marathe.  "This truly will offer an unparalleled sports and entertainment experience to the Bay Area."