Agility, balance, footwork, focus. Without those skills, the 49ers wouldn't be successful.
The players know that, and they want every child to have the opportunity to hone those abilities as well.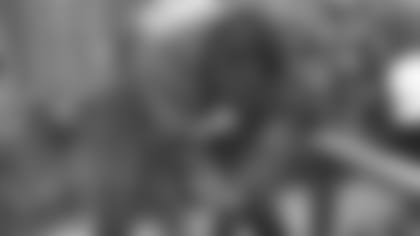 So on Tuesday, October 6, 49ers players teamed up with the United Way Silicon Valley and corporate volunteers in a Hometown Huddle to build a San Francisco 49ers PLAY 60 obstacle course for the kids of the Pacific Autism Center for Education (PACE). Part of a 10-year partnership between United Way and the NFL, the Hometown Huddle is a national day of service for NFL players across the nation.
49ers tight end Vernon Davis, cornerbacks Nate Clements, Allen Rossum and Walt Harris, safeties Dashon Goldson and Michael Lewis, wide receivers Josh Morgan and Micheal Spurlock, and offensive linemen Tony Pashos and Cody Wallace physically built an obstacle course and planted trees to beautify PACE's grounds.
Due to the special needs of the autistic youth, the 49ers worked in cooperation with PACE staff and a specially-trained architect to ensure each component of the San Francisco 49ers PLAY 60 obstacle course was designed to enhance the motor skills and sensory perception of the kids.
The obstacle course will offer us an opportunity to build on the fundamentals that are required for our students to be engaged in physical activities, said Kurt Ohlfs, executive director of PACE. Unlike a lot of teenagers, our students need some extra support in developing those fine and gross motor skills before they can actually get out on a field and do some playing.
The 49ers were awesome out here. They worked as a team just like they do on Sundays. They came right out and with their hammers and their hands making things happen today.
United Way Silicon Valley works with corporations, organizations and individuals to address the root causes of local problems and create lasting change right here in Silicon Valley.
One of the United Way's goals is to help youth develop to their full potential, and this opportunity will allow the kids to use some physical exercise so it works perfectly with the Hometown Huddle theme, said Caroleigh Hutton, CEO and president of the United Way Silicon Valley. The players are role models to the community, and when they get involved in volunteering other people will take the opportunity to volunteer.
When the players and volunteers were finished building, everybody loved what they saw. But getting to the end wasn't easy.
Throughout the day the players split up the tasks, and it didn't take long to figure out who was good at which job.
When you're doing construction work, things don't always go as planned, Clements said as he and Harris drilled part of the obstacle course to the ground. You have to be able to adapt, and that is what we had to do. We had to take over for those guys [Davis and Rossum]. They are more of the gardening type. Power tools aren't their thing, and that is where Walt and I come in.
While Clements and Harris were impressive, if any 49ers players deserve credit for their handy man skills it is Pashos and Wallace. The two offensive linemen were in charge of building wooden stairs for the middle of the obstacle course, and when they finished the stairs were strong enough to support their 300-plus pound frames.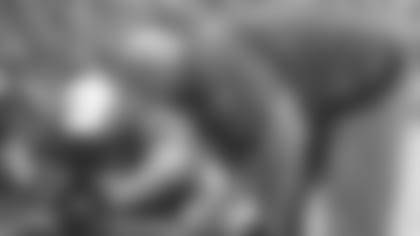 It took a while, I'm not going to lie, Pashos said. But if it can hold us it can hold anybody.
I don't know what those other guys are doing, but we're over here doing all the hard work while they are slacking off, he joked.
But in the end, all that mattered was that the obstacle course got built so the kids will have somewhere to play.
The thing we wanted to do out here today is encourage the kids to get out and get exercise, said Davis, who is one of the 49ers Play 60 spokesmen. These kids are going to come out here and have a good time. I hope it will be memorable and inspirational.
Other people who contributed to this project included the 49ers Foundation, which donated $7,300 towards the obstacle course, and Robert A. Bothman, Inc. General Engineering and Building Contractors, which designed and helped build the course and Bill Gould Design Art and Architecture.
The 49ers Foundation has donated over $8 million the last seven years to nonprofits throughout the San Francisco Bay Area.