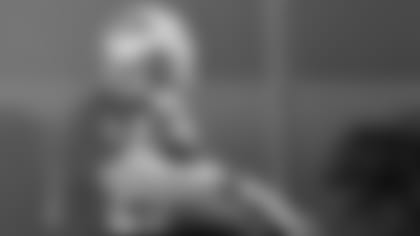 49ers Partner with Yahoo! to Build 49 Boys and 49 Girls Bikes with TurningWheels for Kids
---
Eleven San Francisco 49ers players were able to enjoy the beautiful California weather on Tuesday, December 9, while volunteering their time for the annual Holiday Bike Build, held at team headquarters in Santa Clara.
Current players Shaun Hill, Josh Morgan, Bryant Johnson, Allen Rossum, Parys Haralson, Donald Strickland, Mark Roman, Reggie Smith, Cody Wallace, Tully Banta-Cain and Sean Ryan teamed up with alumni players Steve Bono, Guy McIntyre, Russ Francis and Keena Turner, as well as volunteers from Yahoo!, InnVision and TurningWheel for Kids to assemble 49 girls and 49 boys bikes for underprivileged San Jose youth.
"We're out here putting together some bikes to be given away to local youth," Hill said. "We have 49ers bikes for the boys and a flower-decorated bike for the girls. This is a really good event. I did it two years ago and wasn't able to come out last year, so I'm excited to be back out here helping."
The players had a great deal of fun assembling the bikes, and their natural competitiveness showed up at various points throughout the day. A rambunctious Haralson challenged Morgan to see who could build their bike the fastest, while Rossum tried out the bike that Johnson had carefully assembled.
"Allen was the designated test rider, and he did a remarkable job," Johnson remarked of his teammate, who wore his helmet during the ride. "Not only was he able to ride it in the grass, he was able to ride it on the street as well. He tried to throw in a couple of tricks, too, but I don't know what his expertise level is."
It wasn't all play however, as the players were concerned about the safety of the kids who will eventually be riding their bikes.
TurningWheels for Kids, a nonprofit dedicated to providing a new bike to every underprivileged child that has ever wanted a bicycle, provided a quality control station to ensure that all of the bikes were in perfect condition for their recipients.
"The players are doing a great job cranking out the bikes, and the quality control staff is impressed by their work," said Sue Runsvold, Founder and Chairman of TurningWheels for Kids. "Not only do they play football, but they also build bikes!"
As they worked, several players shared 'my first bike' stories with the other volunteers. Morgan told of his adventures on bike in his native Washington D.C., while Wallace talked about riding with his friends in Texas. Strickland, a San Francisco native, spoke of his bike travels as coming full circle.
"I vividly remember riding my bike around Candlestick growing up. When I graduated from the back brakes on the pedals and I tried to get on a bigger mountain bike with the handbrakes, I didn't know how to stop. I got on the bike and was going downhill, and I had to jump off of it," Strickland laughed. "It's pretty cool to be playing in the same place that I grew up, and to imagine these kids enjoying these bikes in the same way I did is exciting."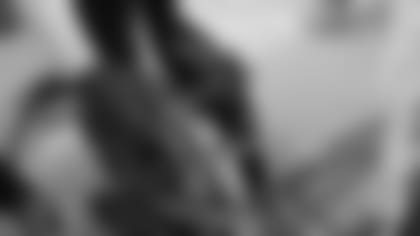 The bikes built at the event, which was made possible by a combined donation of $10,000 from the 49ers Foundation and Yahoo!, will serve as more than holiday gifts for the youth. The 49ers and TurningWheels for Kids hope to inspire children to be outdoors and active with the bicycles, raising their self esteem and confidence.
"Children need to get outside and play more," Runsvold said. "They're sitting in front of computers and televisions, and kids are really gaining weight. The self-esteem issues that stem from that set them up for drug usage, gang involvement and other dangerous behaviors because they'll do anything to fit in."
The bicycles assembled at the build will be hand-delivered by San Francisco 49ers players and staff at two upcoming holiday events held by InnVision, a San Jose based organization that offers a variety of housing and day programs in a safe and supportive environment, and that is dedicated to empowering homeless and at-risk individuals and families in finding…the way home!
"The build has actually been really fun, even though takes hard work," Haralson described. "That's probably because I'm good at it. But we're out here having fun and at the same time we're making a child really happy with each bike. It's something good to do, especially during the holidays."
Yahoo! shares the sames sentiments in the reasons why they decided to donate towards the costs of the bikes and provide volunteers to team up with the 49ers for a day to make the holiday brighter for youth in San Jose.
"This is part of our Purple Acts of Kindness program," Associate Manager of Yahoo!'s Community Relations Connie Chan said. "It's a monthly initiative where we surprise people in the community with random acts of kindness. When the 49ers approached us about this activity, we were thrilled. We wanted to bring volunteers because a lot of our employees are 49ers fans who want to help out in the community."