The 49ers kicked-off a seven-day stretch of workouts at team headquarters on Friday with the opening of a mandatory three-day minicamp which will be followed by four days of organized team activities.
"I think all around guys are continuing to progress and get a little bit better each day," head coach Mike Singletary said to the media in between the two Friday practices. "As long as we can do that we have a chance to do the things we need to do."
Both workouts featured intense play from both sides of the ball that needed a reminder from the coaching staff that it wasn't quite training camp yet.
"Minicamp had great energy today, [we're] continuing to learn how to practice against one another, [as a] defense and offense without the pads on," Singletary said. "It was a good thing, the energy was great, we just have to continue to work and get better."
Although the coaches wanted the players to slow down at certain stages of practice, like when rushing the quarterback in the pocket or closing in on a ball carrier, the players were pleased with their effort on Friday.
"It's funny, we have a tempo that we want to maintain," outside linebacker Manny Lawson said. "The coaches think we're going too hard, but as players when the coaches say, 'You need to tone it down.' We understand that we need to tone it down, but it's also a good thing. It's better having to tone it down than being told to pick it up.
"We're practicing like we're in training camp without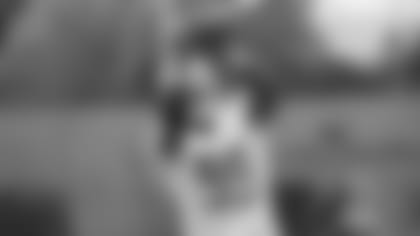 pads and I've never seen it like that around here and I've been here for four years. I like what we're doing; I like the tempo that we're at. It's all about finding a happy medium and taking care of each other before training camp."
If Friday's workout was an indicator of the intensity to come, the 49ers should consider heavy rest after each night of the week-long workouts starting Friday and lasting until Thursday of next week.
"It's not about practicing seven days in a row; it's about day after day getting better," Lawson said of the team's focus during this crucial period of the offseason. "You want to improve on something you lacked the day before."
On the other end of the spectrum, the 49ers offense is hard at work installing a new scheme under offensive coordinator Jimmy Raye. The goals for the offense during the minicamp and OTAs are simply to gel on the field.
"I think offensively our goal is to become a cohesive unit, play more consistently and really get into a groove," center and offensive team captain Eric Heitmann said. "I think we're at a point now where guys are really starting to learn the system. We know what we're doing out there we just have to make sure everything is polished."
With two more mandatory practices on Saturday, both units will have plenty of more opportunities to come together on the field, even if it means slowing down at times and reminding each other that the pads are in the locker room waiting to be used shortly.
Joining the team on the field for the individual portion of the workouts on Friday was strong safety Michael Lewis, who worked out with his teammates for the first time this offseason after rehabbing an injury sustained at the end of last season.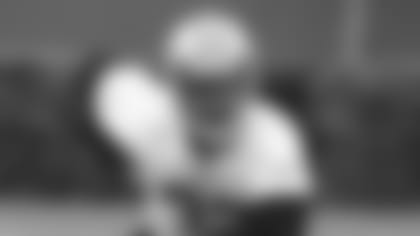 "I've been out quite awhile and just to get back out there and mix it up with the guys feels pretty good," Lewis said. "I'm one of those guys who loves to work. I feel like when I'm not working someone else is getting better, so just to get back out there and do some drills was very encouraging for me."
Lewis participated during individual drills with his fellow defensive backs, but sat out during the team and skelly (7-on-7) portions of practice. During those periods, he stayed close to secondary coach Johnnie Lynn and mimicked the safeties in front of him.
"For me it's just mental reps with the first group and getting behind them," he explained of his participation in the workout. "I'm at a slower pace right now, but I'm just trying to get caught up to speed and the trainers felt working behind the group and doing the things I normally would do would help out."
Because he's coming into his third season with the 49ers, Lewis feels comfortable with the scheme and can't wait to get back on the field where he can serve the role as the leader of the secondary.
"The defense has slowed down a lot for me with this being my third year in it. I pretty much know where everyone is going to be and how to line up guys and make sure everything is working the way it should to be successful out there on the field. This defense, it takes time to really get it down, but having those two years under my belt I feel like I'm in a perfect situation now."
It looks like Joe Staley is going to have to treat his teammates to something special, now that he signed a six-year contract extension on Thursday through 2017.
"I'm not sure what Joe's going to be paying for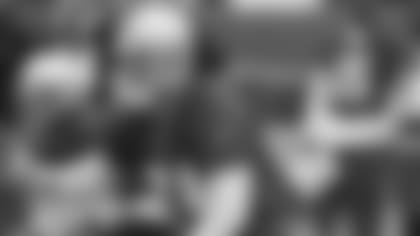 these next few months, but it's going to be something big," Staley's teammate on the offensive line, Eric Heitmann said. "I have to get with the rest of the guys and talk it over and see what we want to make him do. Whether it's dinner for the next five years or free transportation to and from work – we'll come up with something."
For Heitmann and the rest of the offensive linemen, the news of Staley's extension was a welcomed reward.
"We're proud of Joe," Heitmann said. "He deserves it. He's worked really hard and Joe's played every single snap. He's a work-horse in there for us. He's smart and you don't ever have to worry about Joe missing an assignment. He's a great player and it's going to be great to have him for the next several years."
Staley spoke to the media about the extension and was asked if it brought him a new sense of respect in the locker room.
"Nah, it doesn't work that way here," he replied modestly. "Everyone has said congratulations I think everyone is generally happy that I'll be here for awhile. Now we can move forward and play some football."
Staley was approached by the team about the extension and both sides were able to work out a deal that would be beneficial to the 49ers salary cap down the road.
"I feel excited, I love California and I love the San Francisco 49ers," Staley said. "I really believe one of the main reasons I signed was because of coach Singletary and the direction the franchise is going under him. I want to play with him for a long time and I'm excited about everything we're doing here.
"I'm excited about being here. I want to be here for the right reasons. I don't really care about the money I just want to win championships."
With Staley around for a much longer period of time, one can only wonder what his TV49 show, "The Joe Show," will be like in 2017.
"You mean when Joe's 60-years old?" Heitmann joked. "I think his show will be good. If he keeps building on what he's done in the past it will be great, but he may run out of jokes by then. Maybe he could have somebody write material for him."
While working against one another in one-on-one passing drills, Dré Bly was all over Josh Morgan with a lot of contact as a pass was thrown Morgan's way. Upon seeing the contact between the two Singletary walked over in the direction of the drill and asked Bly sarcastically, "Dre, why do you have to do him like that?"
To which Bly responded, "I have to eat coach! I have to eat!"
Morgan lined up against Bly another time and within a few steps of his route, Bly screamed out, "Comeback, it's a comeback [route]!" The veteran read the route immediately and was able to break on the ball, knocking it down without giving Morgan a chance to make a play on the ball. Afterwards he looked over at his former teammate Isaac Bruce and yelled, "I.B. let him know [about me]!"
During team work, Michael Robinson beat Jeff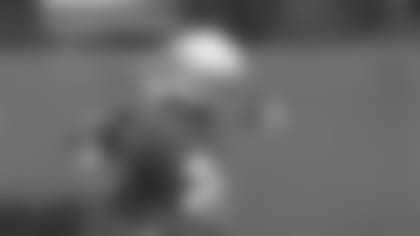 Ulbrich on a wheel route down the right sideline 35 yards down the field from the arm of Alex Smith. The perfectly thrown ball allowed Robinson to run under the pass and take off for a likely touchdown.
A few plays later, tight end Vernon Davis ran a seam route past Joe Staley and was able to making a leaping catch on the pass from Shaun Hill. It was the play of the day during the morning practice.
Davis made another impressive grab during the afternoon practice, when he beat safety Lewis Baker on a deep out route and hauled in a 20-yard pass from Smith in front of the right sideline.
Fifth-round draft pick Nate Davis saw his first action of the day during team work, and completed all three of his passes. The third pass was a deep ball to wide receiver Dominique Zeigler down the left sideline over rookie cornerback Jahi Word-Daniels.
The only turnover of the day occurred when a miscommunication occurred between Vernon Davis and Shaun Hill on an out route. Davis broke out from the right slot, but Hill threw the ball towards the middle of the field, perhaps expecting Davis to run a comeback. Cornerback Allen Rossum was there when the ball arrived and came up with the interception.
Rossum got beat several plays later by Morgan, who ran a skinny post and hauled in a 40-yard pass from Smith for a 50-60 yard gain.
The best play of the afternoon practice happened on a Zeigler catch down the left sideline on a pass from Hill. Zeigler leaped for the ball over Tarell Brown, but didn't catch the ball initially. As the ball floated in the air, Zeigler kept his focus on the ball and brought it back into his body while getting both feet in bounds.
For up to the minute updates, be sure to follow us on our brand new Twitter account.