It was 49ers Fan Appreciation Day Sunday at Candlestick Park and the home team did its best to show gratitude towards its Faithful fans with a 20-6 victory over the Detroit Lions.
But there was one fan in particular who 49ers inside linebacker Takeo Spikes was most appreciative of in attendance, his 7-year-old daughter Jakai.
Spikes tallied five tackles (three-for-loss), and one sack in the 49ers six-takeaway performance against Detroit. He also came up with the 49ers first turnover of the game, when he fell on Lions quarterback Drew Stanton's first quarter fumble which was knocked loose by outside linebacker Ahmad Brooks.
Spikes followed up the fumble not by unveiling his latest celebration dance, but by finding Jakai out in the crowd so he could give her the football.
"She's the reason why we won today, at least I think that, and I'm going to let her think that too," the 12-year-pro said with a huge smile in the locker room. "She's the reason why I played good. I can't imagine playing bad when my little girl was out there, live and in person."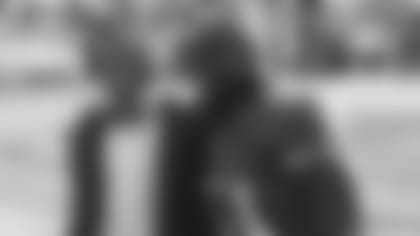 Even before the game started, Spikes was reminded that Jakai's presence would require his best play of the season.
"I told him, you have to show out today, lil' mama's here!" fellow inside linebacker Joe Staley said of a pregame pep-talk he had with Spikes.
It wasn't their finest hour, make that half hour, but the 49ers had a good enough performance to pick up their seventh win of the 2009 season. Despite only scoring six first-half points, the 49ers put together two touchdown drives in the third quarter to seal the win.
"I'm very thankful for the win," head coach Mike Singletary said. "I'm very thankful that everything worked the way it did. We got off to a slow start, particularly offensively. But thankfully we got it on track and began to do some things that we needed to do."
In addition to the dominant defensive play, the 49ers (7-8) got 152 total yards from running back Frank Gore (28 carries for 71 yards, four catches for 81 yards) and a 20-of-31, 230-yard passing performance from quarterback Alex Smith.
Gore surpassed the 1,000-yard mark for the fourth consecutive season, becoming the first 49ers running back to accomplish that feat.
"It means a lot," Gore said. "It was an up and down season. I missed a couple of games. It was tough, but it's a blessing. I've got to give it up to my o-line. They did a great job. I just stayed positive and kept fighting, but it's a blessing."
While Gore and the 49ers offense developed a rhythm in the second half, Stanton and the Lions (2-13) continued their first half struggles.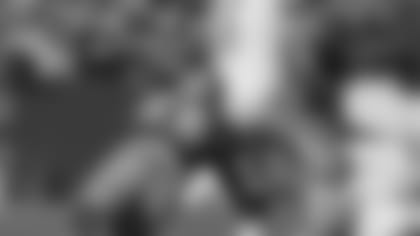 In his first-career NFL start, Stanton was responsible for four turnovers, including three interceptions. He finished the game 11-of-21 for 130 yards with a quarterback rating of 31.9 and was eventually pulled late in the game in favor of veteran Daunte Culpepper.
Detroit's turnovers were caused by Brooks, Willis, cornerback Dre' Bly and free safety Dashon Goldson. Brooks caused two fumbles; Bly had a forced fumble and an interception, while Willis and Goldson added the other interceptions. Because of his stellar day, Brooks leads all 49ers with 6.0 sacks and five forced fumbles.
"He threw us a few balls, we were able to get pressure, get sacks. We knew he was mobile, but we knew if we stick to our plan we knew we could force turnovers. We did that today," Bly said.
Although the three first half turnovers didn't turn into touchdown drives, the 49ers punched the ball in twice in the third quarter on their way to outscoring the Lions 14-0.
"It wasn't like we were inept," quarterback Alex Smith said. "I think we were just struggling to finally finish some of those drives."
The 49ers got out to a 6-3 halftime lead courtesy of two field goals by recently signed kicker Ricky Schmitt and almost added a third, but Detroit's defensive tackle Grady Jackson blocked the ball at the line.
"I can't thank God enough for the opportunity and for Coach Singletary having faith in me," Schmitt said of his first-career NFL game. "I was more excited than nervous."
The 49ers scored their first touchdown when Smith found Vernon Davis for a 2-yard rollout pass in the third quarter.
It was Smith's 17th touchdown of the season, the most of his five-year NFL career. It also brought Davis within one touchdown of tying Antonio Gates' NFL single-season record of 13 touchdown catches.
Lions head coach Jim Schwartz challenged the initial ruling as it looked like Smith's body was over the line of scrimmage. Schwartz's challenge was not overturned and the 49ers had their first touchdown of the game.
Afterwards, Davis expressed his pleasure with Smith's decision to throw the pass and not keep it himself.
"I was thinking he was going to throw to me and I'm glad he did. Thank you Alex, I appreciate it!" Davis said. "He's an unselfish person. He cares about others. He's a great guy to have around, a great quarterback to keep building with."
The 49ers added to their lead with a crucial fourth down conversion on their next possession. On fourth-and-one, Smith used a play-action fake to suck in Detroit's defense. He then dumped the ball off to Gore who ran 48 yards down the right sideline picking up a great downfield block by Michael Crabtree along the way.
"Alex just told me to get out," Gore said of the crucial play. "He was going to look for me. I did a great play-fake. They bit and then they dropped back. I saw them turn their backs and I just leaked out."
Gore capped off the drive with a 1-yard score, his 11th overall touchdown of the season, to make the score 20-3. The Lions added another Jason Hanson field goal, but could not muster any touchdown drives with Culpepper under center.
"I think we've shown we've got a lot of playmakers," Gore said. "We can throw. We can run. Next year, we've just got to bring it together. We've got a lot of playmakers. We just have to bring it as one."
The 49ers have one final opportunity to put together a lasting performance as they travel to St. Louis next Sunday to take on the Rams. They'll also look to close out the season with a .500 record.
"It means something to me," Bly said. "You don't want to finish with a losing record. St. Louis similar to Detroit, those guys are going to come out fighting. It's a divisional game so those guys are going to be up. At the end of the day you don't want to finish the season with a losing record."
The following injuries were reported after the game by the 49ers public relations staff: Joe Staley right knee contusion, Chilo Rachal left knee strain, and Shawntae Spencer right wrist sprain.