When one thinks of the holidays, a scene that often comes to mind is a family gathered around the table for a warm, home-cooked meal. For many, that scene seems like nothing short of a fantasy – one where they would no longer struggle with answers to questions such as: "Where will my next meal come from?" "Where will it be enjoyed?" or "Who will have the opportunity to enjoy it?" For the families at the InnVision Shelter Network's First Step for Families Shelter in San Mateo, families escaped from the day-to-day stress of constant wondering as the 49ers teamed up with Verizon Wirelessand Kinder's BBQ to provide a holiday feast for all to enjoy. Joined by volunteers from Sysco and volunteers from the University of San Francisco's Graduate Sport Management (USF-GSM) program, 49ers alumni served an array of mouthwatering dishes and hosted an evening of family fun, including a friendly board game competition and arts and crafts.
"The 49ers Foundation's mission is to keep kids 'Safe, on Track and in School' and an event like this falls into what we preach," said 49ers alumnus Dennis Brown, "At First Step for Families we want to remind the residents that this center is a safe haven by making them feel safe and making them feel like part of the community again."
"The shelters supported by InnVision truly represent the mission of the 49ers Foundation," added Director of 49ers Community Relations and the 49ers Foundation, Joanne Pasternack, "They are helping families rebuild, regroup, and get back on their feet so they can move on a path towards self-sufficiency."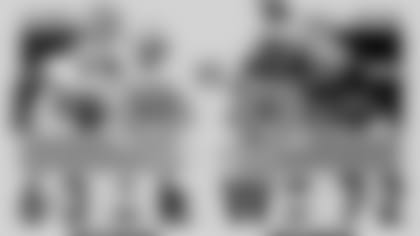 First Step for Families provides emergency and transitional housing for thirty-nine families. While residing in one of the thirty-nine housing units, each family is provided with case management programs, housing and job assistance, as well as therapeutic services with a goal of providing long-term self-sufficiency. The center is one of eleven InnVision Shelter Network facilities spanning from Daly City to Gilroy and impacts over 600 families per year by restoring hope to parents and ensuring brighter futures for their children.
"Home is a beautiful word," expressed Rob Vernon, Associate Director of Shelter Services, "It is something we are trying to return to these children while we do everything to de-stigmatize the parents from being homeless and make the center feel just like home."
Thirty-nine families, including ninety children, walked into a surprise feast large enough to feed a football team. An enthusiastic squad of Super Bowl Champions and former 49ers, including Dwight Clark, Guy McIntyre, Dennis Brown, JJ Stokes, Milt McColl, Steve BonoandDana McLemore stood behind the buffet table, serving incredible food from Kinder's BBQ. While families waited to eat, all had the opportunity to wander to the top story of the tri-level building where they engaged in board games and crafts with alumni players and students from USF-GSM. Some children decorated picture frames while others wrote heart-warming messages of gratitude on the pumpkins which will act as the centerpieces of the First Step for Families tables throughout the Thanksgiving season.
"One of the things you realize doing this work is that sometimes the worst things that happen to you can turn out to be the best," said Vernon, "For example, being homeless may turn into an opportunity to address barriers of self-sufficiency and positive change."
Delivering an evening of smiles, laughter, and full-bellies, the 49ers and Verizon Wireless hosted a night which created memories for a lifetime. The efforts of all those involved will continue to help shape the lives of the youth at First Step for Families, while the youth also made a tremendous impact on the volunteers. The 49ers will continue to celebrate the holiday season with a variety of events to enhance the spirits of the underserved throughout the community. To learn more about how you can better the holidays for those at the InnVision Shelter Network's First Step for Families Shelter, please visit **HERE**.