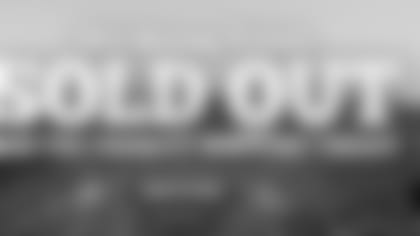 ](http://www.49ers.com/buy-tickets/priority-waitlist.html)
The San Francisco 49ers today announced that all available 2012 season tickets have been sold. Only an extremely limited number of single game tickets may be released for each home game. Team officials say fans have seized the opportunity to buy tickets following a successful 2011 season, and those fans have apparently recognized a new benefit to holding ticket packages at Candlestick: They will be one of the first-in-line for seats at the new stadium in Santa Clara.
"This is excellent news for our team," said Jamie Brandt, Vice President of Ticketing & Suites for the 49ers. "Last season, a packed and energized stadium influenced games, especially in the playoffs. Our players love that environment. It's a huge plus for the home team."
Brandt acknowledged that the certainty about the new stadium in Santa Clara has helped drive sales. In the last six months, the 49ers have gained major approvals for the new venue, and groundbreaking should occur in the second quarter of this year.
"The 49ers have asked Legends, the group hired to market the seats in the new stadium, to give the highest priority, and the most amount of time, to season ticket holders," said Brandt. "There are some definite benefits to being a current season ticket holder, especially if you want to own seats in the new stadium in Santa Clara."
"This is a first-priority waitlist," said Al Guido, Vice President of Sales and Service for Legends. "I know it's hard to wait until the current season ticket holders complete the seat selection process.  However, I do believe there will be some great opportunities for committed 49ers fans who want the security and benefits of being a Stadium Builder's License (SBL) holder at the new stadium."