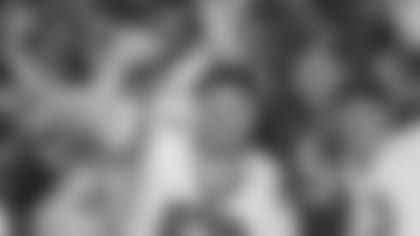 SIGN UP FOR THE WAITING LIST!

The San Francisco 49ers Annual Draft Party at the Santa Clara Convention Center on April 22 is officially sold out. A waiting list has been created for fans to pick up unclaimed tickets. The event begins at 3:45 p.m. PST, and will feature live NFL Network HD coverage of the first day of the draft on two giant video screens.
The NFL draft moves to primetime for the first time ever in 2010, with the first round taking place Thurs., April 22 beginning at 4:30 p.m. PST, followed by the second and third rounds on Fri., April 23 at 3 p.m. PST. Rounds 4-7 will be held Sat., April 24 at 7 a.m. PST. Watch the entire draft live on 49ers.com.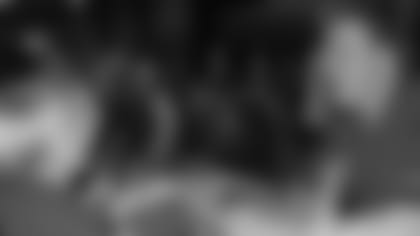 49ers Head Coach Mike Singletary will address fans in attendance at the Draft Day Party after the 49ers make their two (2) first round selections (13th & 17th overall). Fans can also expect current players, alumni, Gold Rush Cheerleaders and Sourdough Sam to be on hand to sign autographs throughout the day. The players will participate in a question-and-answer session on stage with the event MCs, former 49ers linebacker Gary Plummer and the voice of the 49ers, Ted Robinson.
In addition, 49ers inflatable games, sponsor booths, prize giveaways and concessions will be available.
Raffle tickets will be sold by 49ers Gold Rush Cheerleaders and fans will have the opportunity to win prizes including 49ers merchandise. All proceeds benefit the 49ers Foundation, which supports development programs for underserved youth to keep them safe, on track and in school.
The Santa Clara Convention Center is located at 5001 Great America Parkway in Santa Clara, CA. The Party will be held in Exhibit Halls C and D.