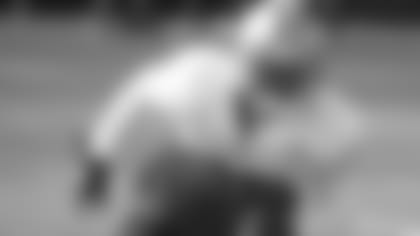 Fourth-year cornerback Tarell Brown is looking to build on a 2009 season in which he totaled 40 tackles and two interceptions. 49ers.com recently caught up with the play-making defensive back to see how training camp is going and to find out more about him.1. What was it like getting the keys to your city this offseason because of your charitable work?**
It was cool; it was definitely an honor. It was something I never expected.
2. Did you receive your own day as well?Yes I did, June 25 is Tarell Brown Day in Mesquite, Texas.
3. What types of things have you tried to accomplish through your foundation?
We do a lot of giving back. We do camps and we are going to do a food drive this year. We are going to give out some school supplies and we have a few more things lined up. We try to do a lot of things to help out the youth to get them on the right track and give them the opportunities to succeed.
4. You were the punt-pass-kick champion from Texas as a 9-year-old, who would be the punt-pass-kick champion on this current 49ers roster?I don't know if anybody still throws the ball besides the quarterbacks. So it would be a toss-up.
5. What's your favorite part of training camp?
I just like the camaraderie amongst the guys and all the jokes. We come up with stuff to keep everybody entertained.
6. Who is the funniest player on the team?All these guys are characters. That's what I would say, everyone is a character. There's a new joke every day. Somebody goes home, sees a movie, and then clowns on somebody the next day.
7. What's your least favorite part of training camp?
It's tough to be away from your family for so long.
8. What are your goals for training camp?
To get better every day, to work on all the little things that are flaws in my game – being patient and working on all the small things that will make me a great corner.
9. What position group should fans be excited about based on what you've seen at practice?They should look forward to seeing the wide receivers. They have been doing a great job out there challenging us DBs.
10. What's your go-to food during two-a-day training camp practices?Spinach salad, I've been on that for about a year now. It's become my bread and butter.
11. How good will your alma mater, the University of Texas football team, be this year?
We are going to be dominant once again. I'm predicting we go back to the national championship game after another undefeated regular season. Now we just have to come away with it.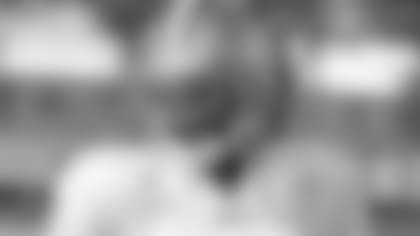 What music have you been listening to recently?**
The new Wale mixtape, "More About Nothing."
13. What's the best thing you did this offseason?
I went to St. Thomas for my first time. I had an amazing time, the island is beautiful.
14. What was the last good movie you saw?The new Karate Kid.
15. Why do you wear No. 25?They say 7 is the most powerful number in the world, and 2 5=7. Also, I wore No. 5 in college, so I just threw a 2 in front to comply with the NFL rules.
16. What's your favorite ice cream flavor?
Pecans, pralines and cream.
17. Batman or Superman?Batman.
18. What's your favorite fitted baseball cap to wear?
To be honest, any New Era is fine with me. If it goes with your outfit, it's fine.
19. Have you ever been to London before?
No, I've never been. But I've heard it's nice. I can't wait to go there for our game on Halloween.
20. What do you want 49ers Faithful to know about you?
I'm a very low-key guy and I love what I do. I take a lot of pride in my profession and I love to have fun. I'm ready for a big year.