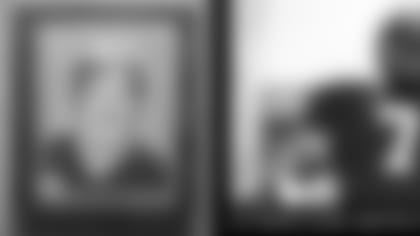 Throughout the offseason, 49ers.com will feature members of our Ten-Year Club. Check out our latest feature on former 49ers offensive lineman Keith Fahnhorst, who played for the team from 1974-1987.**
Keith Fahnhorst has always been a control freak. Whether it was during his 14 years as one of the best tackles in 49ers history or in his work in financial services or in his personal life, Fahnhorst felt like he had to be in charge of everything.
But the one thing he ultimately realized he couldn't fully control was his own health.
In 1976, Fahnhorst took an unexpected blow to his kidney from one of the 49ers running backs during practice. He ignored the initial pain and didn't think much of it, but later in the night he started feeling some discomfort.
Fahnhorst, being the self-described "control freak" that he was, immediately went to the doctor to find out what was ailing him, soon discovering that he had ruptured a kidney. The nephrologist told him it would heal, but he was concerned about the cysts that were detected. Turns out that in addition to the rupture, Fahnhorst learned he had a genetic kidney disease.
But he ignored the diagnosis and kept playing football for another ten years.
"It probably wasn't the best thing to do, but I was careful," he said. "I wore extra protection on my kidneys and never did have a problem with it."
Things were going well, until 2001, when a simple case of the flu turned into a staph infection that dramatically compromised the health of his kidney. Fahnhorst's doctor broke the news to him that he would need a kidney transplant.
The diagnosis was devastating to Fahnhorst.
"I always thought I had control of my life," he said. "I always worked other jobs in the offseason because I was getting ready for my career after football. I had some control over my career in football, if you wanted to move a guy; you'd hit him and move him. And suddenly I realized I have no control over this. It scared the hell out of me and it was a frightening situation, and I realized that nobody has control of their life. God is the only one that has control. If you think otherwise, you'll eventually figure it out that you were a fool."
Under his doctor's orders, Fahnhorst was advised to get the word out to relatives and friends about his plight.
At that time, Fahnhorst was doing some broadcasting work for his alma mater covering Minnesota Gopher football games. One of the analysts, Mike Max, invited Fahnhorst to come on a weekly show and let people know of his situation.
Fahnhorst was initially apprehensive about making such a declaration over the airwaves, but Max made things easier by arranging a phone call during the show from 49ers head coach Bill Walsh.
"Bill called up and talked about my situation and then he told me right on the air that he loved me. And I told him I loved him too. It was a pretty neat moment," Fahnhorst recalled.
Fahnhorst was adored by many of his colleagues from football and his financial line of work, but he also had support from his bible study group, which met every other week.
The tight-knit group was hesitant to let new members in, but in 2002 they brought in Apham Nnaji, an immigrant from Nigeria, who had only been in the United States for ten years.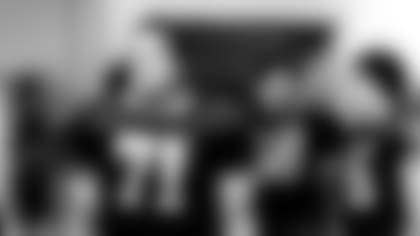 Little did Fahnhorst know that Nnaji would become the person responsible for saving his life. It was a miracle he never expected, particularly considering their very first interaction.
"At the first meeting when he joined our group, he saw my Super Bowl ring and he said, 'What's that?' I said, 'It's my Super Bowl ring, I used to play for the 49ers.' I handed him my ring and he said, 'Oh thanks, but I'm really a big Raiders fan.' I tried to grab it from him, but it was too late."
Following the comical incident, Nnaji was curious to know why Fahnhorst wasn't at the following group meeting. When he learned that Fahnhorst was ill and in need of a kidney, Nnaji took the necessary steps to find out if he would be a donor match.
"Apham went down to the University of Minnesota and went through all the testing to see if he'd be a match," Fahnhorst said. "He did all this without me or anyone in my group knowing about it. And he was going to do it anonymously when they said he was a perfect match, but he talked with his wife about it and they thought they might as well tell me."
After hearing the offer from Nnaji, Fahnhorst thanked him several times, but couldn't resist verifying it one more time.
"I called him back and said, 'You weren't messing with me, were you?' And he said, 'No.' And I said, 'I had to thank you again.' There's no way you can thank somebody enough for something like that."
Fahnhorst and Nnaji still see each other frequently at their bible study group and when the two have a disagreement; Nnaji likes to tease Fahnhorst about taking his kidney back.
Similar to the health issues he faced later in life, Fahnhorst didn't in fact always have control over his football career either.
Fahnhorst  never wanted to play tackle in the NFL, but fate had other plans for him.
The college tight end from the University of Minnesota, who the 49ers selected with the 35th overall pick in the 1974 NFL Draft wasn't quite ready to give up his pass-catching days to become a bulky offensive lineman.
But when the NFL Players Association decided to keep their veteran players out of camp because of labor issues during his rookie training camp, then 49ers head coach Dick Nolan asked Fahnhorst if he'd be interested in playing on the offensive line until the veterans returned to the team.
"When Coach Nolan asked me about it, I thought, 'Yeah right, I'll never see tight end again.' And I was right!"
Fahnhorst went home that day to share the news with his wife, to which she responded:
"Oh god, you're going to get fat and have to tape up your hands."
As disappointed as he was to change positions, Fahnhorst believed the move was the best thing that could've happened to his career.
The once-proud tight end became a dominant force on the 49ers offensive line for over a decade.
But the painful transformation didn't happen overnight as Fahnhorst tried to add about 50 pounds to his frame.
"I ate until it hurt and then I tried to eat a little more," Fahnhorst recalled of the first months of piling on weight. "I ate anything that was fattening and it was a battle."
It was also a daily fight on the field for Fahnhorst's professional team. Nolan was fired after two consecutive losing seasons and during that time the team was sold to Eddie DeBartolo. The next three seasons saw three different coaching changes before the franchise's fortunes improved with the hiring of Walsh in 1979.
"I'd like to say it was me who got it turned around, but it had a little more to do with Bill and obviously Joe [Montana] and Dwight [Clark] and the rest of them," Fahnhorst joked.
After suffering through a 2-14 record in Walsh's first campaign and a 6-10 record in his second, the 49ers reached the pinnacle of professional football in Walsh's third season, winning Super Bowl XVI 26-21 over the Cincinnati Bengals.
But to many of the former 49ers players, Fahnhorst included, the NFC Championship game against Dallas was practically the most important game of the season.
"I think the biggest game that year in retrospect was the game against the Cowboys when we won the NFC Championship with 'The Catch,'" Fahnhorst said. "We certainly didn't go into the Super Bowl overlooking Cincinnati, but we knew we had beaten Dallas and that was probably going to be the biggest test."
The 49ers secured the victory over the Bengals with a famous goal line stand and for Fahnhorst and the rest of his teammates, the satisfaction of turning around the fortunes of the franchise as well as adding the first Lombardi Trophy to the club's trophy case was all the more special.
"Winning the Super Bowl was as wonderful as you might imagine it to be," Fahnhorst said. "It was just an incredible feeling of satisfaction. I have nothing but great memories of the guys who were together to accomplish that."
For Fahnhorst, the Super Bowl title meant he could finally proudly show his face in town after years of jetting back home to the Midwest immediately at season's end.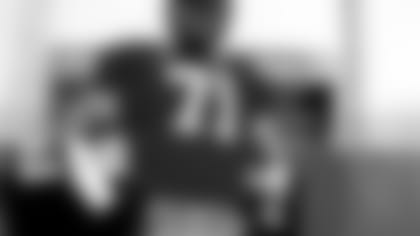 "I always lived in Minnesota in the offseason and early in my career I couldn't wait to get out of the city, because it was so ugly. But once we got things turned around it was a lot of fun to be in the Bay Area."
Three years later, things became even more exciting for the 49ers as they almost had a perfect season, going 18-1 and capping the season by thoroughly dominating the Miami Dolphins 38-16 in Super Bowl XIX.
 "It was a wonderful season because we had more talent than we did in '81," Fahnhorst said. "There may have been more pressure on us to win it all, but it's impossible to compare Super Bowls. There's no way you can say one is better than the other because my two were just incredible."
Even his first and only Pro Bowl invitation couldn't surpass the incredible feeling of winning a Super Bowl.
 "It was a great way to get some recognition, but I went after the Super Bowl and it was like, "What a letdown," he said. "The Pro Bowl is a wonderful thing, but there is no comparison, it's not even close to the team accomplishment."
The 49ers suffered losses in the playoffs for the next three seasons following their second World Championship. At that time, Fahnhorst felt it would be best to call it a career.
"It was time," he said. "My body, I probably pushed it a little too far. But when it was time, there was no question, because of the way my body felt. And after I retired they won two Super Bowls in a row to let me know I wasn't missed."
Once he retired, it took about nine months for Fahnhorst to settle into his next permanent gig.
"I jumped right into the financial services area and it's been over 20 years – I can't believe it."
Fahnhorst still gets a lot of attention from business associates for his Super Bowl XIX ring, one that he proudly wears on almost a daily basis.
"It's great in the business world," he said. "Everybody likes to talk about that. They love to see Super Bowl rings. It's kind of nice in Minnesota, because there aren't any Super Bowl rings here. They lost four of them. That's kind of fun too."
Currently, Fahnhorst is the Senior Vice President of Investments for UBS, where his eldest daughter is his partner.
Family life is extremely important to Fahnhorst, who will be celebrating his 33rd wedding anniversary this year.
When he's not at work or working out, two of his most beloved activities, Fahnhorst likes being with his other so-called children.
"I enjoy spending time with my two dogs, who are a lot of fun. I have a 200-pound Newfoundland, who is my son. And a 70-pound Chow Chow," he said. "The Newfy is the only other boy in the family since I have three daughters, so yeah, I like to say he's my son."
With a loving family and a successful stint in the pro football and the financial world, Fahnhorst is at peace with what he's accomplished. He's happy to have some control again over his health and his life.
He's also pleased to be a part of the 49ers 10-Year club, something he had no idea would ever happen because of the changes he had to make early on in his career.
"I guess I was blessed and lucky to last that long," Fahnhorst said. "To stay with one team, was even better. And to go through what we went through in the early days and come out of it with the first two Super Bowls for the organization was more than I ever could have deserved or ever could have imagined. It was a great career and I have a lot of guys who are wonderful friends from those teams. I love every one of them and we have some great memories."
Just as Fahnhorst provided the 49ers Faithful with great memories.