The 49ers Foundation and PG&E are proud to recognize the 2022-23 STEAM Students of the Game! Each 49ers home game, we will highlight two Bay Area students who have a passion for STEAM education or want to pursue a career in a STEAM-related field.
We are excited to honor these students who will be the leaders of the next generation!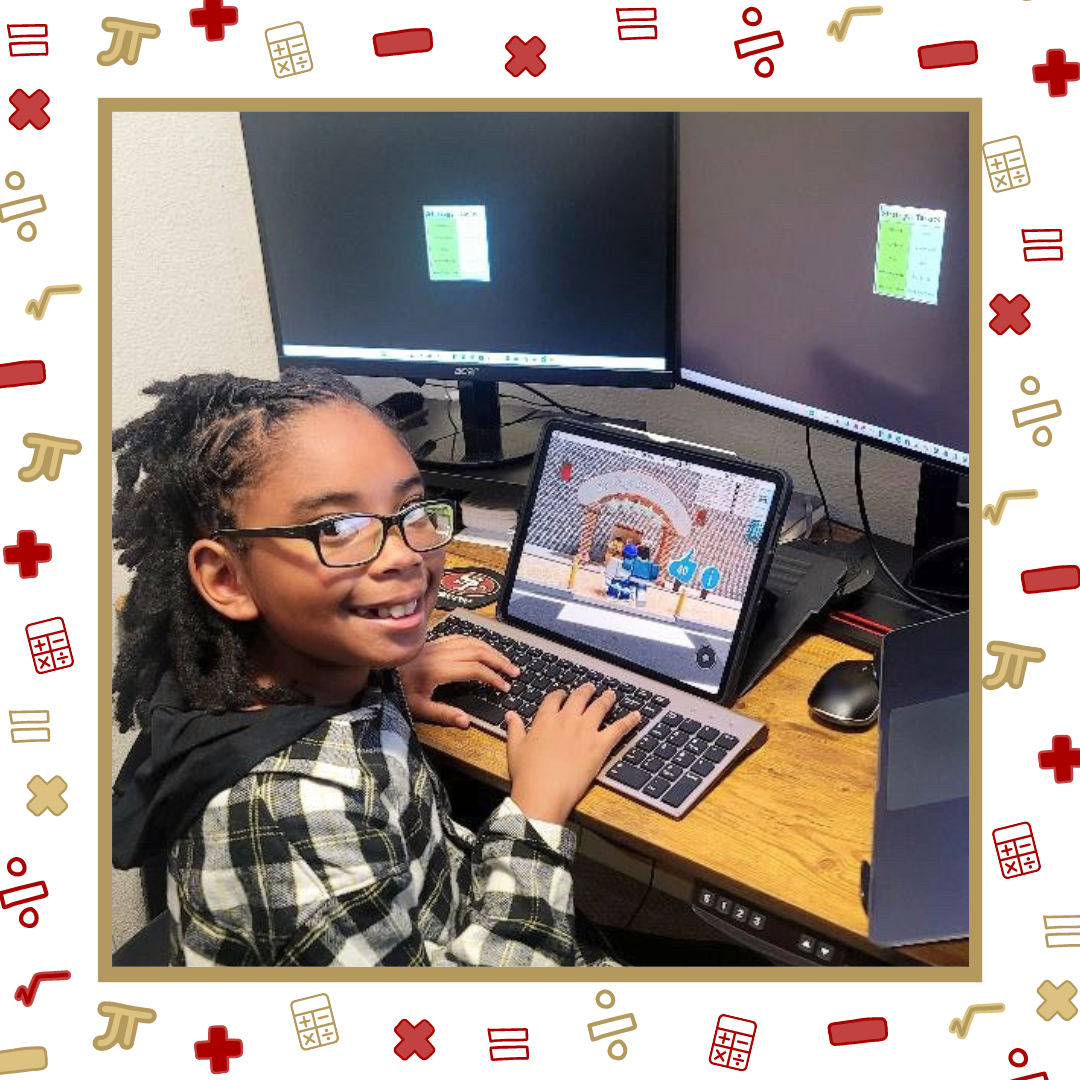 Carter
School: Don Callejon
Grade: 4
Favorite STEAM Subject: Technology (Coding)
Dream Career: Programmer
Carter is passionate about coding because he can create lots of video games and be creative. He likes to code on Scratch and Roblox. He enjoys making very cool animations and models and uploads them to the games he creates on Roblox.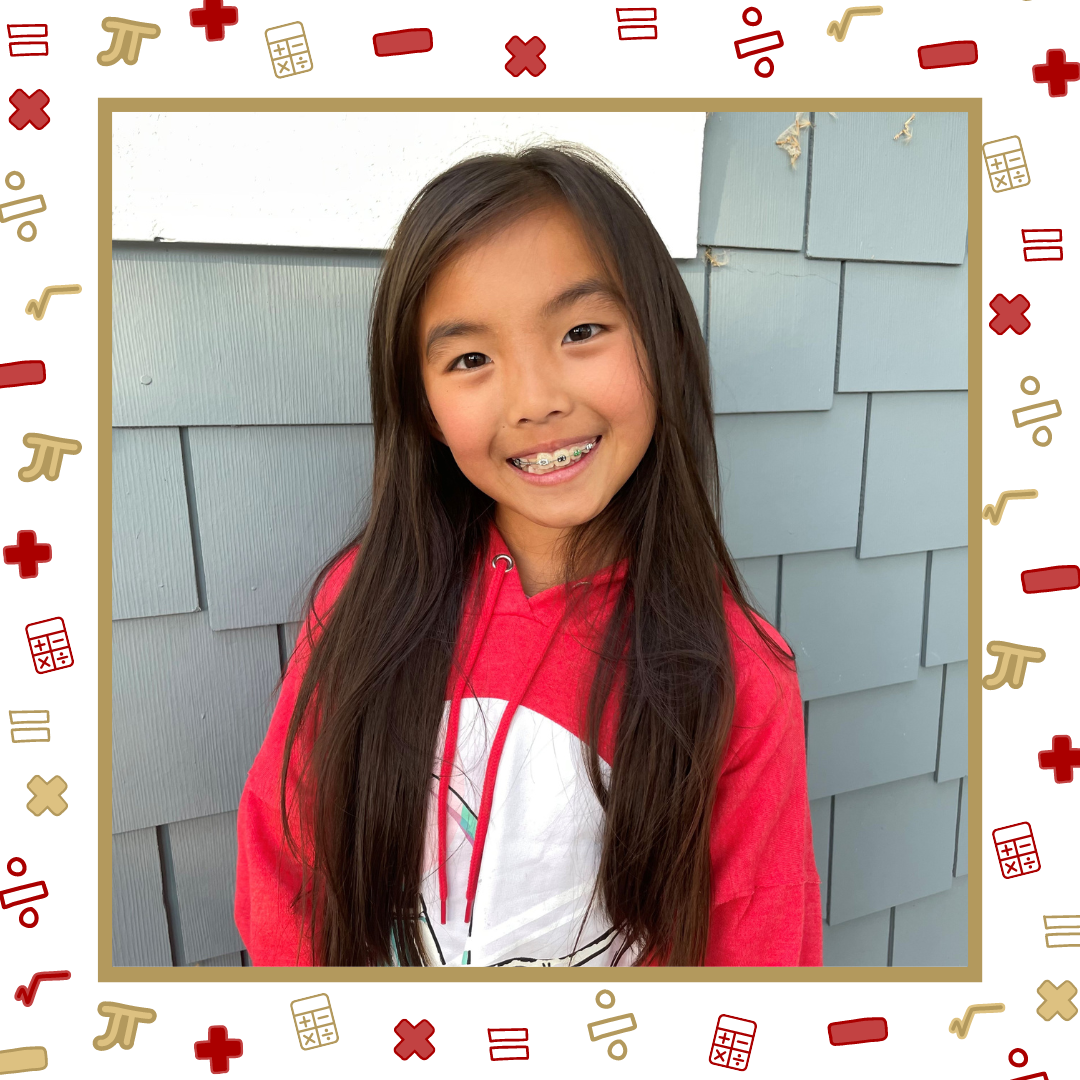 Charlotte
School: Don Callejon School
Grade: 5
Favorite STEAM Subject: Math and Art
Dream Career: Pediatrician
Charlotte loves every subject in school, but is especially fond of math and art. Charlotte likes math because there are many ways to solve a problem and likes art because if you make a mistake, you can always shape it into a beautiful oops! Charlotte also loves to play basketball because you have to be both creative and precise.
Katherine Mercado
School: Renaissance Academy Fischer
Grade: 7
Favorite STEAM Subject: Science
Dream Job: Engineer
Katherine is a stellar student and person. She loves learning and is especially passionate
about science. Katherine aspires to be an engineer and hopes to use her knowledge and skills to make
the world a better place.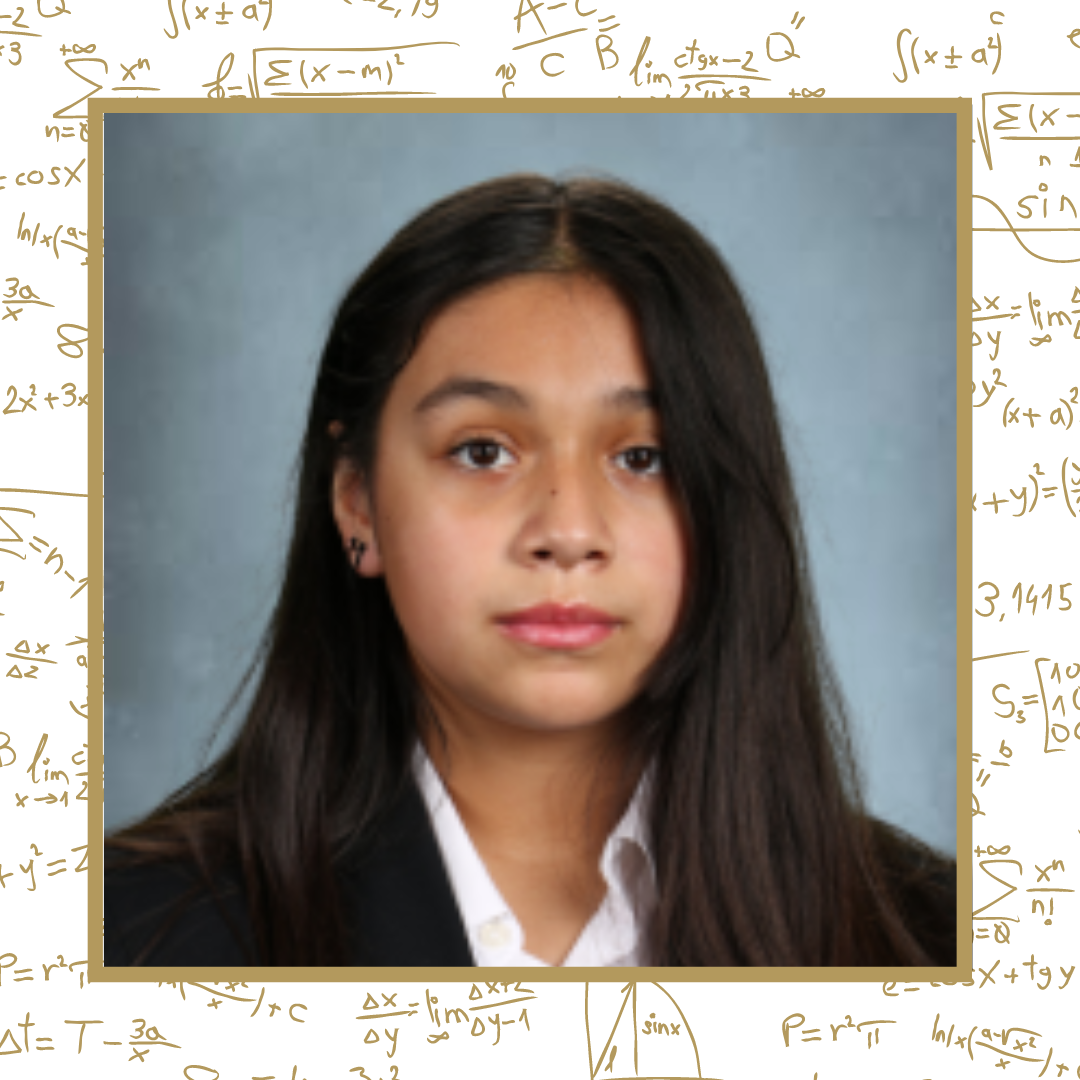 Scarlett Cualtle
School: Renaissance Academy at Mathson
Grade: 8
Favorite STEAM subject: Math
Dream career: Doctor or Lawyer
Scarlett's enthusiasm for school spreads joy and happiness every day that she is present. Scarlett has participated in many extracurricular activities such as basketball, wrestling, and band.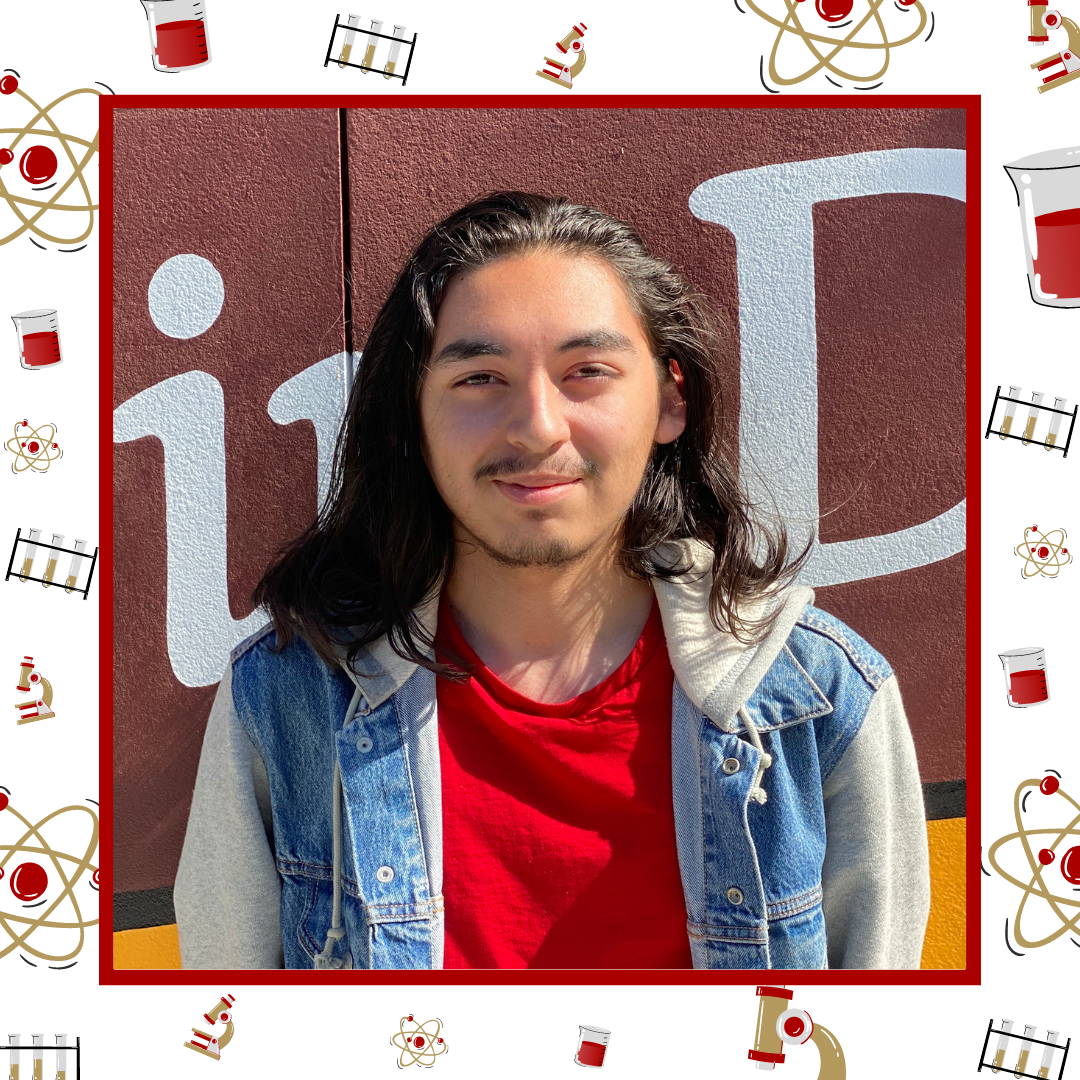 Danny Molina
School: Menlo-Atherton High School
Grade: 12
Favorite STEAM Subject: Math/Science (Chemistry and Biology)
Dream Career: Doctor
Danny loves to learn how science can impact our world in the future. He also likes math because it can sometimes be challenging, making it fun. Danny has always been interested in math and science since the third grade because it blows his mind every time he learns something new.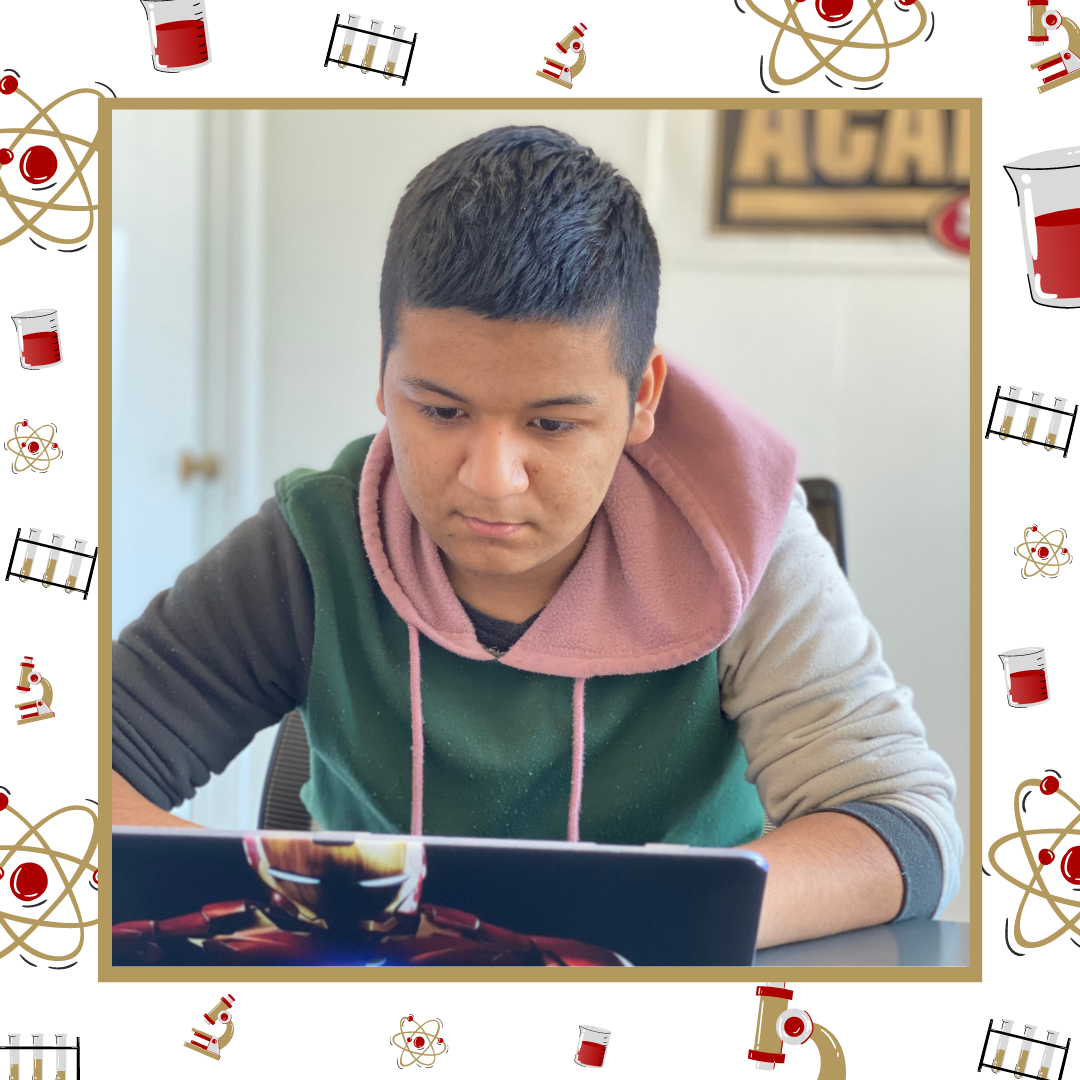 Ivan Baez
School: Menlo-Atherton High School
Grade: 12
Favorite STEAM Subject: Tech (Web Design)
Dream Career: Electrical Engineer/Computer Science
Ivan finds it fun to work on computers and other programs. He has always been interested in tech since he was in elementary school. Ivan used to participate in programs that introduced him to coding basics which sparked his interest in tech.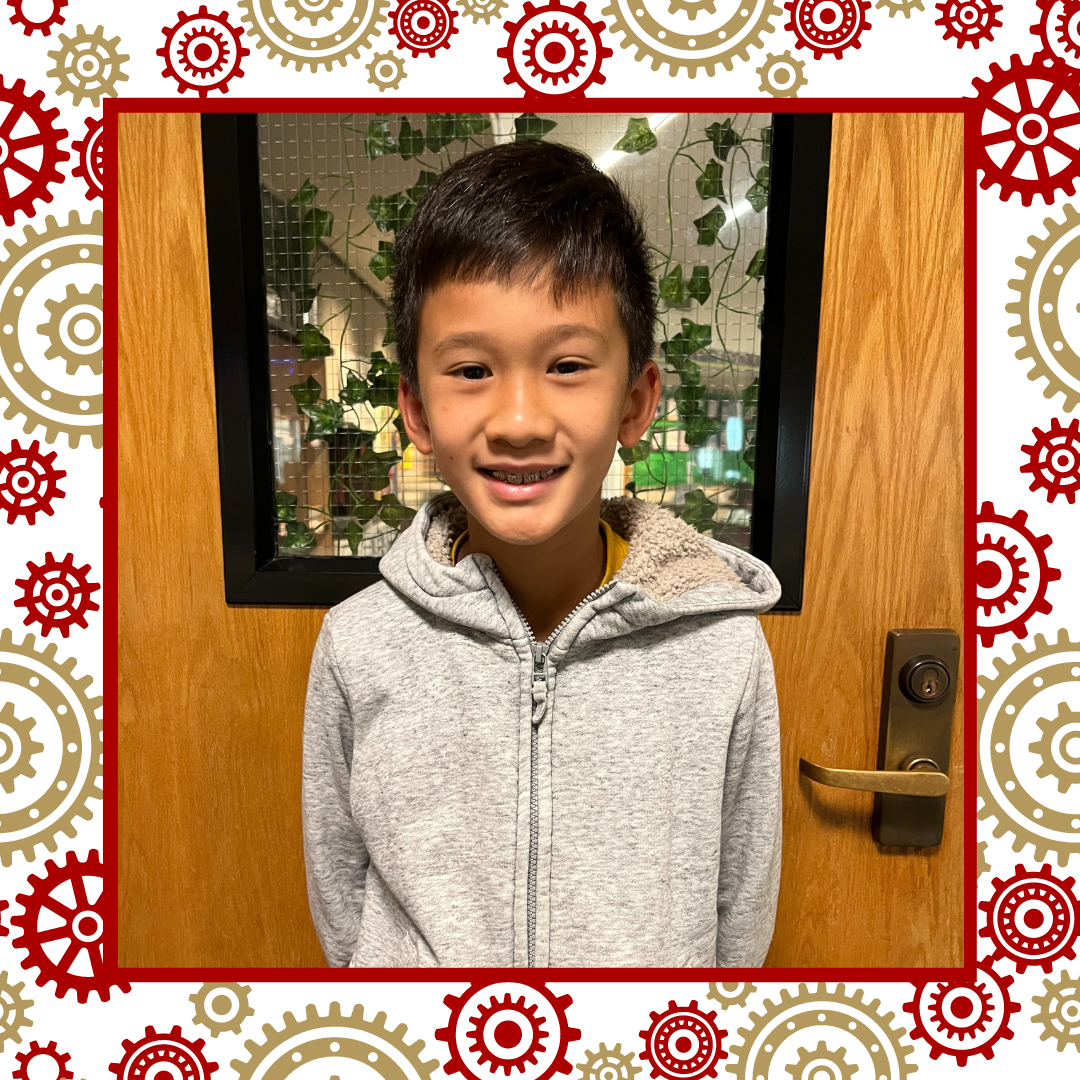 Bao Nguyen
School: Silver Oak Elementary
Grade: 5th
Favorite STEAM Subject: Math
Dream Career: Doctor
Bao's educator wrote, "Bao is so well-rounded. He is extremely studious, earning high grades in every subject. He is also very athletic and participates in several sports. Bao plays piano and has several interests outside of school. Most impressively, Bao works hard and prepares to be the best in all he does!"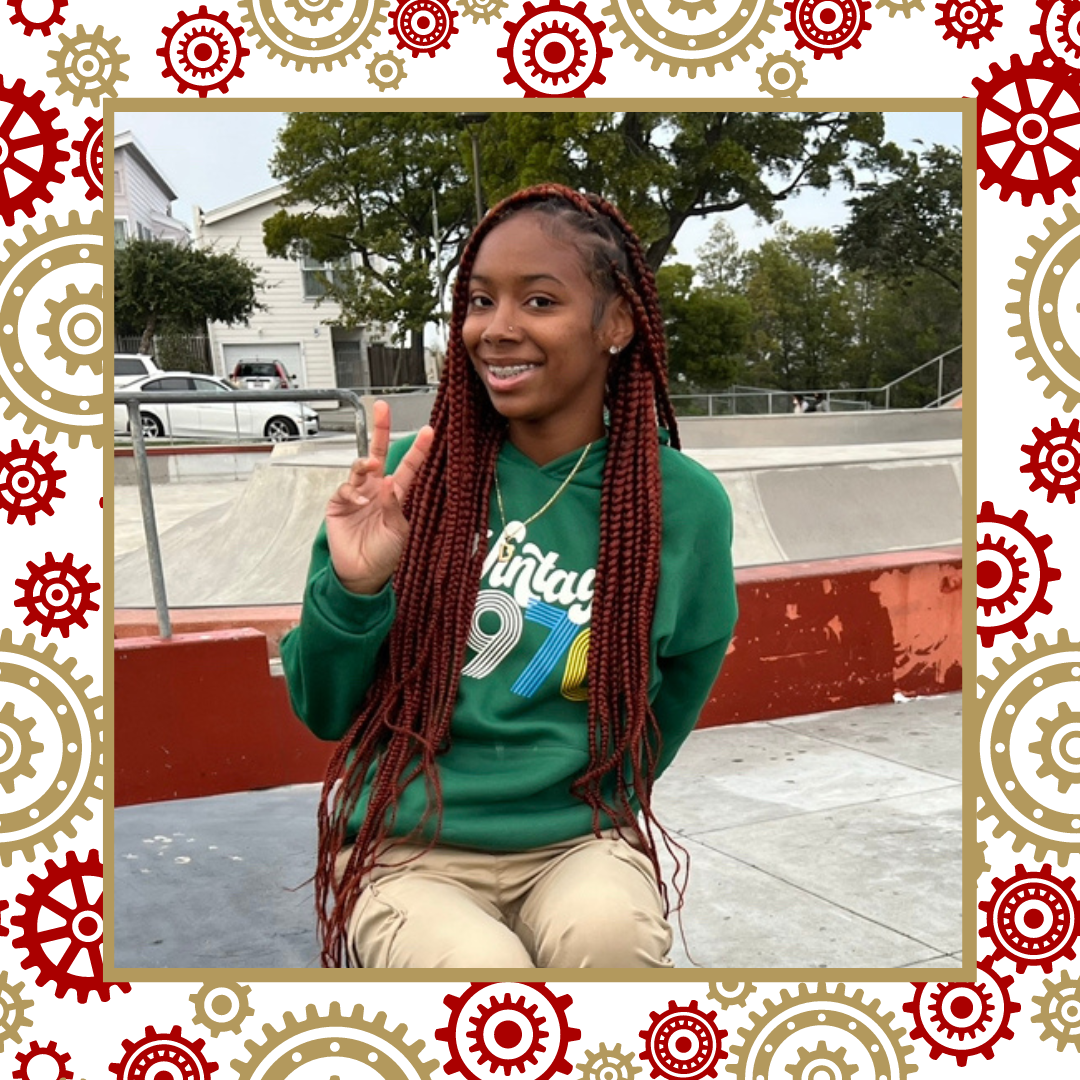 Deani Lyons
School: Kipp San Francisco College Preparatory
Grade: 12th
Favorite STEAM Subject: Physical Science - Chemistry
Dream Career: Nursing or Business
I am interested in STEM because it gives me the opportunity to think outside the box. It allows me to develop my cognitive skills and learn the basics of coding. I intend to pursue a career in the medical field as a nurse where I will continue to use my STEM skills and learn new ones.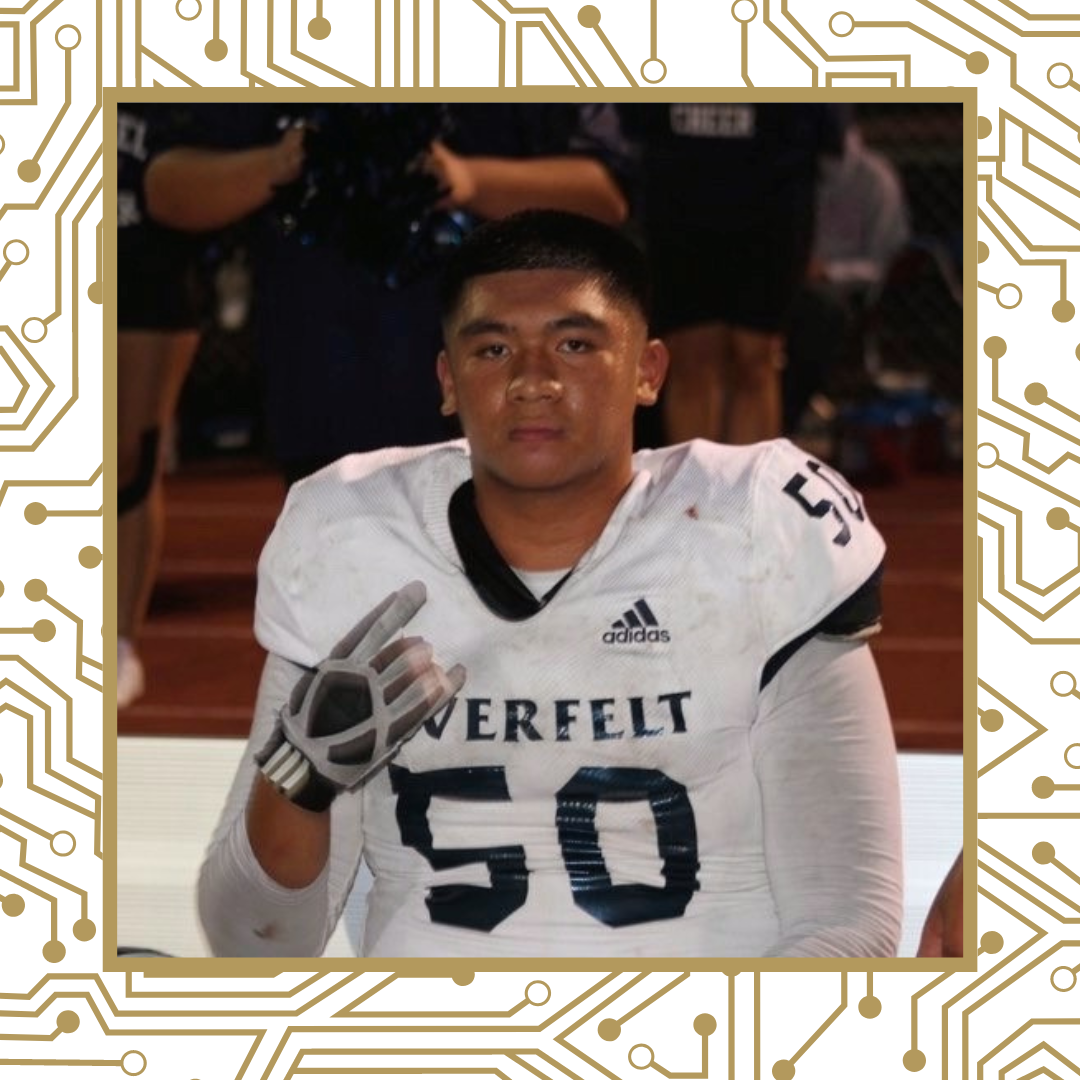 TJ Ramos
School: William C. Overfelt High School
Grade: 11th
Favorite STEAM Subject: Technology or Engineering.
Dream Career: Building Engineer or NFL Player
TJ loves learning about engineering and tech. TJ is a role model to his peers and admired for being a great leader both in the classroom and on the field as a lineman for the Overfelt High School football team.
Paige Houle
School: Santa Clara High School
Grade: 9th
Favorite STEAM Subject: Science or Engineering
Dream Career: Science or Robotics Educator
Paige is a participant in the 49ers STEM Leadership Institute and is part of the mechanical sub-team on a FIRST Tech Challenge robotics team called Déjà Vu. She is grateful that 49ers SLI gives her access to tools which help her complete projects she is passionate about which may lead to an amazing career!
49ers Foundation Mission Statement
The 49ers Foundation harnesses football to educate and empower Bay Area youth through collective and innovative community-focused strategies. From award-winning STEAM education and nationally recognized youth football programs, to impactful community partnerships with leading nonprofits, the 49ers Foundation is tirelessly dedicated to inspiring the confidence and collaboration youth need to tackle what is possible.
Since 1991, the 49ers Foundation has invested more than $50 million back into historically underserved Bay Area communities in support of its commitment to remain faithful to the next generation
The 49ers Foundation is a registered 501(c)(3) non-profit -- Tax #77-0287514