Throughout the season, 49ers.com will feature members of our 10-Year Club. Check out our latest one on Hall of fame, former 49ers quarterback Y.A. Tittle, who played for the team from 1951-1960.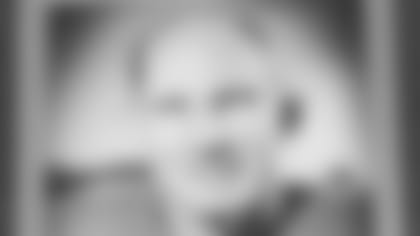 As a member of the National Football League Hall of Fame, a seven-time Pro Bowler, a Most Valuable Award winner and one-half of the founders behind the famous "alley-oop" pass, 49ers quarterback Y.A. Tittle will forever be known as one of the all-time greats to play in San Francisco.
And with ten years of service as a member of the 49ers, Tittle is also one of those recognized at the 49ers team headquarters as one of the 45 members of the 10-Year Club.
Tittle's accomplishments during his ten year career in the Bay Area only offer a portion of the impact he had in 17 years total of professional football, which included three stops.
Tittle began building his legacy in 1948 with the Baltimore Colts of the All-America Football Conference. At that time, the 49ers, the Cleveland Browns, and the Colts were all in the AAFC. But when the conference collapsed because of financial issues, a few teams were picked to go to the National Football League, and Tittle ended up being re-drafted by the 49ers in 1951.
Initially, Tittle was pleased to make the change because he viewed the 49ers as a competitive team.
"I played against them when I was in Baltimore and the 49ers were a much more powerful team. They were better than we were," Tittle recalled.
But back then, Frankie Albert was the 49ers star quarterback and Tittle had to compete with him for a job during the '51 and '52 seasons.
With the two forming a talented quarterback duo, the 49ers became one of the most competitive teams in the National Football League. Tittle also shared quarterbacking duties years later, when he had to compete with 49ers quarterback John Brodie for playing time for the last three seasons of his career. Brodie eventually took the job over during the '57 season and Tittle was his backup until he was traded to the New York Giants in 1961.
"We were in second place every year when I was in San Francisco," Tittle said. "We never did win the conference title, Cleveland won every year and we were always the bridesmaid. I remember that we were an extremely good team, we scored a lot of points, but we never won mainly because the competition was better than we were."
But In 1953, the quarterback position was his alone, and Tittle threw 20 touchdown passes and was selected to his first Pro Bowl.
"When I was with the 49ers, I was very honored and privileged to go there because there were a lot of good quarterbacks playing during that time," he said.
Tittle's drop back passing skills mixed with his ability to throw off of bootleg runs made him one of the most dangerous quarterbacks in pro football, and led to four Pro Bowls as a 49ers player in '53, '54, '57, '59, and three as a member of the Giants in'61, '62. '63.
On top of his Pro Bowl achievements, Tittle also made history on the cover of the biggest sports magazine in the United States. On November 22, 1954, Tittle became the first professional football player ever to be on the cover of Sports Illustrated. The magazine was just three months old.
It was a special honor for Tittle, who also enjoyed a special year with the 49ers because of the impressive talent they had in their own backfield.
The 49ers ball club that year featured, "The Million Dollar Backfield," with future Hall of Famers, Hugh McElhenny, Joe Perry, John Henry Johnson and Tittle. While they were a dominant team with talented players, injuries to players like McElhenny ruined any serious championship aspirations that season.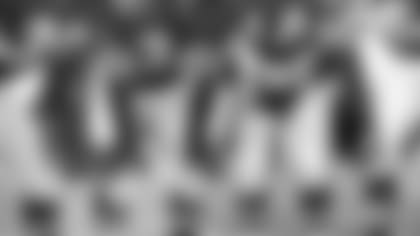 "1954 was a very exciting year, because of the talent we had," Tittle said. "I got hurt mid-season and we didn't win the championship, but it was the best 49ers team I ever played on. We had so many injuries that year, we didn't win it, but we should have."
Three years later, Tittle almost experienced his first serious success in the postseason, but the 49ers blew a 27-7 lead and eventually lost their Western Conference Playoff game.
"Fifty-seven was a very exciting year," Tittle said. "We tied for the Division Championship, had a playoff game, but then lost to Detroit."
Although the 49ers didn't pull off the ultimate success that year, Tittle again made history as the 1957 season gave birth to the "alley-oop" pass between he and 49ers wide receiver R.C. Owens.
Known today as a "Hail Mary" pass, the alley-oop was born out of necessity. Whenever the 49ers were trailing in the fourth quarter, Tittle and Owens ran their signature play and usually experienced great success.
"I think it was against Baltimore, but I'm not sure. One of my receivers told me to throw the ball straight up in the air and RC [Owens] would jump up and go get it. It was agreed before the play to throw a pass up in the air real high, and let him run underneath and make a catch," remembered Tittle. "Nobody ever did that. Usually you'd throw a pass to a receiver, who would make good moves and try to get away from his defender. We didn't really have a name for it, but It eventually became known as the alley-oop pass."
The alley-oop pass became one of the 49ers best weapons on the field. Even in close ball games, Tittle and Owens would rely on their deep passing play to help decide the game's outcome.
"We'd let him jump up and get it. He didn't care how many people were around him, he was like a basketball player going up for a rebound. I thought it was very exciting," Tittle said. "We won a lot of ball games in 1957 in the last 30 seconds with an alley-oop pass."
Although the pass brought them a number of wins, Tittle wasn't too pleased to have to rely on a desperation throw to win ball games.
"Usually you're proud of your strong arm, where you can fit the ball with accuracy, not just throw it up in the air," Tittle said. "It was embarrassing at first. But it became a weapon. Just like a basketball rebound, whoever jumped the highest got the rebound, those skills on the part of the quarterback like me. A high school kid could have done the same thing."
Despite his own views on the pass, Tittle was named the Player of the Year in 1959 by the Associated Press. Tittle was pleased to have won the honor, but wished it would have earned him another contract with the 49ers.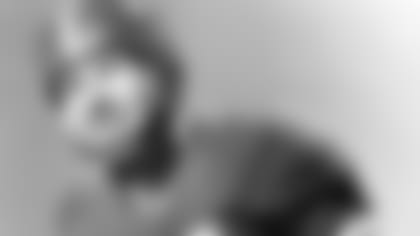 "I think it felt good, but it didn't seem like it impressed the owners too much because I didn't make more money," he joked.
But the contract issues didn't bother Tittle for long. After he was traded to the New York Giants in 1961, Tittle went on to win the NFL's MVP Award for the next three seasons.
While playing in New York, Tittle became one of seven quarterbacks in NFL history to have thrown over 30 touchdown passes in consecutive seasons, when he threw 33 and 36 in '62 and '63 respectively. He was the only passer from his generation to have achieved the accomplishment. Tittle was inducted into the NFL Hall of Fame in 1971.
"It's a highlight of your career. When you're selected amongst the very few people that have been inducted in the Pro Football Hall of Fame, it's a real honor," he said.
Although he entered the Hall as a member of the Giants, Tittle holds fond memories of his decade of service for the 49ers.
Tittle still resides in the Bay Area and although his son now runs the business, the former quarterback spends three to four days a week still working at his insurance company, YA Tittle & Associates Insurance Services, a business he began during his playing days to generate more income.
"When I played, we had to have offseason jobs," Tittle said. "Normally most ball players did not just play football, we all had some kind of business, worked for somebody else or did something during the offseason, because we really didn't make that much money. We couldn't wait around for six months for football to start again, so I was in the insurance business when I was playing football. I'm still doing it right now."
When he's not going into work every other day, Tittle enjoys spending time with his family. Along with his wife Minnette, Tittle has four kids and seven grandchildren.
He is especially pleased that his family can feel proud of his accomplishments any time 49ers football is spoken about.
"My children and grandchildren now can go to ball games and learn things about their grandfather. They're proud of it."
And just like his family is proud of his achievements on the football field, the 49ers are proud to have Tittle as one of the 45 members of the 10-Year Club.