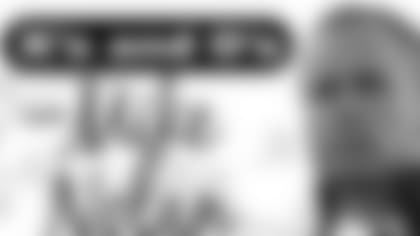 Head coach Mike Nolan is back with his latest round of X's and O's, following the 49ers game against Arizona. Find out his answers below, and be sure to send in your questions for consideration.  He'll be back again on Thursday to answer a few more. **
Q: Coach, if Alex Smith's injury is season ending will you bring in another QB or activate one from the practice squad? Also about Sunday's game, obviously with 5 turnovers in the game and in this league it is very hard to overcome that to win but what good and what bad things will you take from this game to move forward to next week against Seattle?Thank you Jose EstradaA: As far as Alex is concerned, it is still premature as far as a diagnosis. I hope to have that soon. Alex was doing well in this offense. I think the competition we had at quarterback made all three players better. He's very disappointed at was happened but at the same time I don't think that he's aware of what the next step will be for him or us in that respect, so we'll see. Like I said, he's disappointed, but we'll see where it goes.
As far as what things we take from the game, I think there's a lot of stats you can look at, but the only stat that matters from Sunday's game is winning. We moved the ball well at times. I think the offensive line played well, and Frank Gore ran well. We need to secure the ball better, avoid those turnovers and go from there.
Q: I think the offense looked better overall this opening day than last opening day even though it did not get in the end zone as often as you would have liked. However, there were some obvious deficiencies in the passing game. What do you think led to the lack of production from the wide receivers during the game? Was it just a case of what the offense was presented with; or were there breakdowns in routes, missed reads by the QB, etc...? Do you think you can correct whatever was wrong? Thanks! -Kyle A, San FranciscoA: We did well in the first half, but in the second half we only had 15 offensive plays. That is why we did not get a chance to get the ball to our wide receivers. If we had more opportunities the receivers would have been more involved. 
I do think we are a better football team than last year. We are 0-1, as opposed to 1-0 from last year. We were 2-0 last year but we had our issues. I'm excited about the prospects of this football team. But it is about winning, so it is difficult to get too excited when you are 0-1.
Turnovers are correctable and we have to learn from them and improve in that area.
Q: Five turnovers in a game, how are you going to fix that problem? Our defense was out on the field way too much. Gerard Avalos
A: Every week and every practice we work on securing the ball. It is not just one player though. This is a team sport. When we block properly, when the protection is right, then the defender can't get to one of our players and cause a fumble. The blame for the turnovers is on all of us. Sometimes a quarterback may throw to the right spot, but then the receiver did not run the right route. Or the other way around where the receiver runs the right route but the quarterback throws to the wrong spot. We watch the game film as a team to help identify the issues and then work on those areas during the practice week.
Q: Why change the defensive line on 3rd downs?  - Grace ShoupA: Usually when you sub it is based on a matter of match-ups. Sometimes guys are more specialized in certain areas like against the run or the pass. You want to utilize your guys so they do what they do best. There is a lot of situational football on both sides of the ball. A good example of this was the play of Parys Haralson against Arizona. He is a backup linebacker but a starter in certain sub packages. I think he played about 18 plays and had 2.5 sacks against Arizona in our sub groups.
Q: Coach Nolan, thank you for taking time to answer my question. Why do QB's and centers point out the Mike backer pre snap? Thanks again and all the best for the season. R.J. Santa RosaA: The quarterbacks and centers point to the Mike backer to help set the protection calls at the line of scrimmage. Different protections require different assignments. Some non-verbal communication is meant to deceive the opponent.
Q: Coach, with all the changes the team has seen in the last couple of years one constant has been Joe Nedney. Why not make him one of our team captains? One more question about Joe, Is he the best onside kicker in the history of the NFL or am i just biased because he's a niner? Thanks a lot Coach. GO NINERS! - Josh, Bismarck,NDA: Joe Nedney is an important member of our football team. The way he prepares and his fiery, competitive nature makes it seem like he is a linebacker more than your average kicker. Very rarely does he miss any of our off-season workouts. That is unusual for a kicker. That factors into the respect our players have for him. He has had three tremendous seasons with us, and I expect another good season from him. 
No question he is one of the most, if not the most, successful onsides kicker in the NFL.
The captains were voted by our players. They chose Michael Robinson. But the players on this team do have respect for what Joe brings to our team.
Q: Coach Nolan, for a few years now we've heard that the first 15 (or 20, or whatever) plays of every game are scripted in advance. Given that this is true, then why not go no-huddle hurry-up during those plays to put more pressure on the opposing D? Of course, if something occurs which makes it prudent to abandon the script, then huddling up would be necessary, but if you ARE able to follow the script, and everyone on the Offense knows what those plays are going to be, then why huddle up?  Thanks!!~ Joe NavarroA: Most of the time the plays are scripted but they consist of a mix of different personnel groupings. The scripted plays do not contain the same personnel groupings throughout. You use the different personnel groupings to create mismatches that hopefully you can take advantage of. Also, the point is to use those personnel groupings to test what kind of coverages you get from the defense and then you know how the defense will play against you. A team can make adjustments from there as the game goes on.