Over the course of the season, we will feature a select photo from each game taken by a member of the San Francisco 49ers photography staff in our "Worth 1,000 Words" series.
Week 12 vs. Seattle Seahawks: Pre-game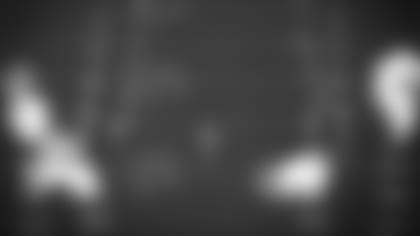 Shot by: Meg Williams, 49ers Team Photographer
Location: Levi's® Stadium
Williams:"I wanted to capture the team's introductions from a new angle this week against the Seahawks. I was located on the Bud Light Patio at Levi's® Stadium so that I could capture a wide shot of the field for pre-game.
"The 49ers came out of the tunnel one-by-one for player intros. It was the perfect time of day to take this photo because of the weather. The flame towers stand out on cloudy and dark days. The Gold Rush cheerleaders were out of focus because of the heat from the flames and it allowed Carlos to become the center of attention. "This was his moment."
This is Williams' third season as a member of the 49ers photography team.