---
---
Player Feature: Kentavius Street
Street has a cousin, Kiwaukee Thomas, who played 8 seasons in the NFL with the Jaguars, Bills, and Dolphins. After his playing career was over, Kiwaukee got into coaching and was recently named the head football coach at Middle Georgia State University.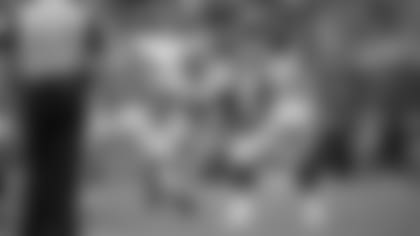 Street's grandfather, who served in the Marine Corps, gave him advice in the first grade that would last a lifetime. He told Kentavius that no matter the circumstance, he was going to have to outwork the competition. Street states that he has taken that mindset and carried it with him everywhere he goes - in the classroom, on the field, in the weight room, and the community.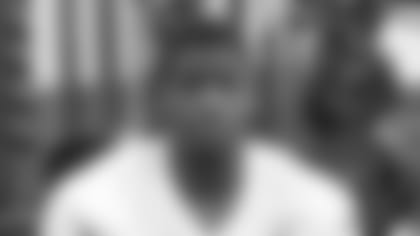 One of Street's favorite memories comes from a tightly-contested, 10-3 home victory by his N.C. State Wolfpack over the Fighting Irish of Notre Dame in 2016. The game was played under unique circumstances, as Hurricane Matthew had recently struck the east coast and transformed the field to a 100-yard slip and slide with a constant downpour in addition to 20-plus mile per hour winds attacking the field. "It was a battle to the very end," Street said. "It was such a fun, well-fought victory."
Read more about Kentavius Street by clicking his bio below.
---
---
Coach's Corner: Katie Sowers
This month's "Coach's Corner" is an interview from 49ers Offensive Assistant, Katie Sowers at the 49ers PRIDE virtual event.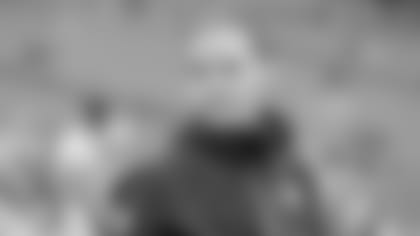 Katie, you've knocked down so many barriers in the last two years, what are your experiences coming out to the team? I'm sure a lot of folks already knew, but then taking it public is a whole other step. What was the locker room response?
My experiences have been completely positive. When the article about me being gay first came out I didn't know it was going to blow up into this thing about me being the first out gay coach in the NFL, but when players read that article I had so many of them come to me privately and say just how cool it was to see that. It really opened up a dialogue and even though they already knew, I think it became more personal. After that, I saw language change. Language that wasn't ever meant to hurt anyone but it was language that people had used in the past and I think having someone who they know is gay, they started to think about the things they said. It's so important to think about the language we use, it plays such a huge role in who we are and how we operate. I have seen so many positive things come from the players and the coaching staff I work with and I think after publicly coming out they became even closer as a second family to me.
I know you grew up in Kansas and went to a conservative religious college, what would you say to kids who are thinking about coming out or struggling with their identity? Do you have any advice for the younger generations?
When it comes to coming out, we all have to do it in our own time. I think that to be the best version of yourself, you have to be authentic but you also have to feel ready. Often times we assume that people are going to reject us because of what you think you know about them and by doing that you are stereotyping someone else. I try to lead with love and understanding and seek first to understand. Hatred and judgment will never cure ignorance. We can't stereotype people and also asked to not be stereotyped. I always try to find the best in people, I hope to find the best in people and I expect to find the best in people. I think we all have love at our core, we all have this need to be accepted and when we realize that everyone is seeking that acceptance, I think we open ourselves up to being more authentic and realizing that more people will accept us than we really think.
How can coaches be better allies for their student-athletes and fellow coaches who are part of the LGBTQ+ community?
I think it starts with the language that we use. It's something that is so simple. It's more unconscious than we even know. Everyone is listening, everyone is picking up on those little things that people say and the way that you speak tells someone if they're safe or unsafe. I think the first step is to reflect on the way that you talk, the words that you use, but I would also emphasize to not treat people differently if you think that they might be gay, treat them the same. It's important that you make sure that you are making every single player on your team feel as if they are just as good as everyone else regardless of who they are, what race they are, what sexuality they are. We also have to know that we won't ever get to a point where we're perfect and I think that's the important thing to realize. We are constantly learning and evolving and the more that we reflect on the way that we act, the things that we say, the more we can better our players, our community and the people around us.
What are some barriers in the locker room that if they were to be broken down would help eliminate the stigmas surrounding LGBTQ+ athletes?
I think allies are so important. I think it goes beyond sexuality. I think it is critical that white people fight for black people, men fight for women, and straight people fight for gay people. We all have to come together and it can't just be "us versus them." Even if you don't know someone or claim you don't know someone who's gay because you probably do. Even if that were the case, you should try to find a way to empathize with these marginalized groups, these groups that don't feel like they are welcome.
For individuals who are working with LGBTQ+ youth, what resources do you recommend?
The first resource is easy for me, 49ers PRIDE. 49ers PRIDE is an amazing resource. When I first heard about it, I was so excited because it not only opens the door for people in this community but it opens the door for other teams to do the same. It's a family of people are struggling with the same things you are struggling with. That's the first resource that came to mind and I am blessed to be a part of the 49ers organization, who really stepped up to create a more inclusive community.
What action can we take as a community to support the LGBTQ+ community?
Just staring the conversation regardless of what it is. We have a lot going on in our world and we need to have more conversations, as uncomfortable as they might be. You have to enter into those conversations first with a 'seek to understand the attitude' and we have to try to understand. We can't come from the defense because we have to know that the person we are speaking with might be coming with the same passion and attitude as us and we might have a common goal. But if we don't just talk and communicate, we will never understand. At the end of the day we want equality, we want peace, we want to be treated equally and the more understanding we are with one another I believe we will see that.
To read more about Coach Sowers, click the bio below.
---
---
WON of Us: Jessie
Jessie Cardoso, inspired by the work that the 49ers do in the local community, she brings that passion to each gameday as a Levi's® Stadium Guest Service Playmaker.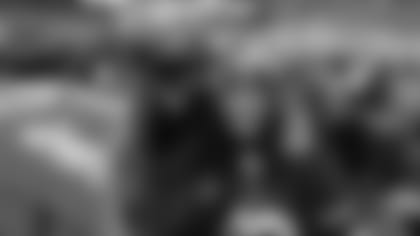 Faithful Since…
I became a fan while watching my first 49ers game at about 10 years old. At the time I remember loving the color scheme of the uniforms which stood out. But I also distinctly remember seeing how much the 49ers stood out as a team. Their chemistry and team cohesiveness was something that I had never noticed from watching other football games growing up.
What do you love about WON?
I love that the 49ers organization recognizes women in sports! The team has a female co-chairperson, there are women in the front office, in the coaching staff, and WON brings the female fans together for the attention and inclusiveness that we deserve. Historically sports and teams have ignored women but I have never felt that way about the Niners. They have such a sense of community, making a tremendous impact off the field. WON is another example of how a football team can bring together a group of people and inspire them.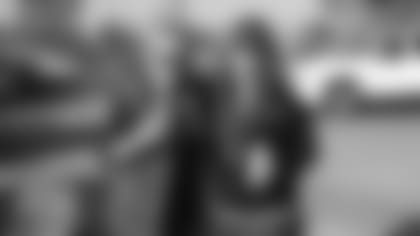 Was there one inspirational moment in team history that confirmed your 49ers fandom?
I'm lucky enough to have two inspirational moments that stand out to me. First was the final game at Candlestick. We had amazing seats for the whole game and the energy in the stadium was something special that night. When Navarro Bowman made the interception and was sprinting downfield, we were parallel with the goal line that he dove into. We went wild, it was an amazing finale for a historic building.
My other moment is very special because it was when I was hired to join the Levi's® Stadium Guest Service team in 2014. It's an amazing group of people that get the opportunity to support the team on the field but also create moments for fans throughout the building and improve the gameday experience. I'll always support the 49ers, but one thing that I find so important to my role is making sure that we stay dedicated to creating the best experience for everyone that enters the building, regardless of their team affiliation. Our goal is to make sure that anyone who enters the building wants to return for another event.
What 49ers tradition or superstition do you/your family have?
I don't have a tradition or superstition, per se, but whenever I do get to watch a game from home on TV, every single offensive third down I am standing. At this point, I think I do it subconsciously. If it's third down, I'll be on my feet.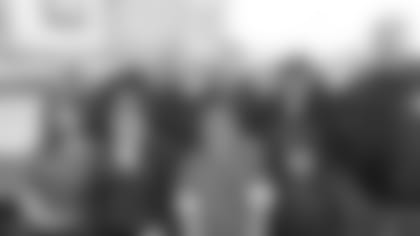 What impact has the 49ers had on your life?
Being a part of the Guest Service team has definitely had a big impact on my life but the biggest impact would probably be the sense of community. Growing up with this fan base, I never felt judged because I'm a woman who loves sports and I think that says a lot about the organization as a whole. The way the team acts is the way the fans act, with class. The other thing that I adore about the 49ers is what they do for the community. The Bay Area is a better place because of the 49ers and their community-driven players. My favorite player would have to be Anquan Boldin and everything that he does to make an impact in areas that struggle socio-economically around the country.
On Monday, June 22 from 12 PM-1 PM, 49ers PRIDE members were invited to tune into a live conversation about LGBTQ+ activism in sports and the game of football. The conversation was moderated by Pac-12 Network's Kate Scott, who was joined by former NFL players, Ryan O'Callaghan, Brendon Ayanbadejo, and 49ers offensive assistant, Katie Sowers. Among the topics discussed were their experiences as out and allied persons in the world of professional sports, the normalization of LGBTQ+ athletes, and advice for ally coaches/teammates.
You can view the entire conversation below
---
---
This Month in 49ers History
We are celebrating the great players on the 49ers 2020 roster born in July!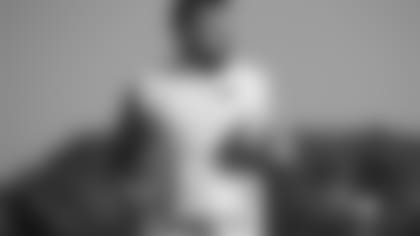 Weston Richburg July 9, 1991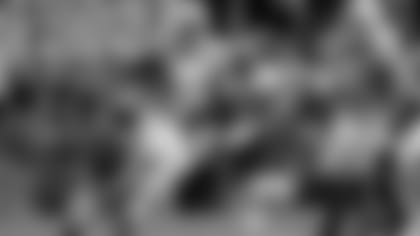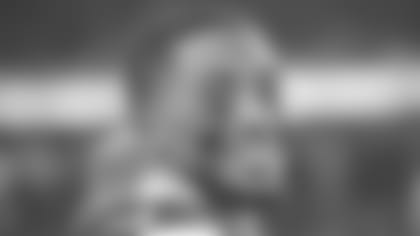 K'Waun Williams July 12, 1991