Call it a gift, call it a curse, but if Joe Staley doesn't record double-digit tackles in a game, many assume the three-time Pro Bowl linebacker didn't play his best. After all, he's totaled 10 or more tackles in 41 of 57 professional contests.
But that's simply not the case. Not to Willis, not to his coaches, and certainly not to his teammates.
"That guy is a freak of nature," safety Reggie Smith said. "He makes almost every tackle out there. To us, he makes a lot of the key plays we need to win games."
Lately, it seems like the 6-foot-1, 240-pound linebacker has been involved in every tackle the 49ers make. His recent stat lines suggest that he's had more of an impact on the 49ers winning ways, but Willis has always given his full effort, even in losing performances.
After a 0-5 start to the season, the 49ers captain took to his personal Web site to vent a little bit, writing, "I am just going to play the game and let it come to me. That's the approach I will take for now."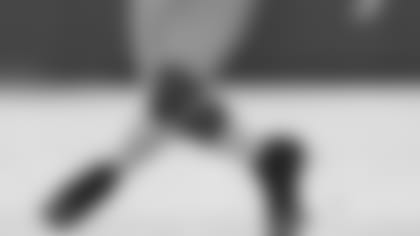 The game has certainly come to him ever since.
Weeks later, Willis has 37 tackles during the 49ers 3-1 stretch, making good on his online promise.
"Honestly, it felt good to write it," Willis said of the blog entry. "A lot of people don't understand the way this game is played. People only see it from an outside perspective. They don't see the Xs and Os and the things we put in the game plan."
In the entry, Willis vowed to remain patient, but also to make explosive plays.
It's fair to say he's made good on his end of the bargain, if you count sideline-to-sideline crushing hits against the likes of DeAngelo Williams, Knowshon Moreno, Steven Jackson and a sack/forced fumble on Rams quarterback Sam Bradford.
"When you see guys having bad games, it's because they're trying too hard, pressing, as opposed to letting the game come to you," Willis explained. "Everyone's entitled to an opinion… I'm just doing my job."
This week, Willis and the 49ers 10th ranked rush defense's job won't be easy against Tampa Bay's two-pronged running attack of Carnell Williams and LeGarrette Blount. The duo has combined for 646 rushing yards and five touchdowns on 172 carries.
"We pride ourselves on stopping the run… and then stopping the run," Willis said. "We're going to have to do that because we know they're a running team."
Although Tampa Bay has benefitted from its 14th-ranked rush offense, it has only recorded one 100-yard rushing performance this season (Blount rushed for 120 yards against Arizona in Week 8).
And while Willis is always motivated to stop opposing running backs, there's even more on the line this time around. Willis completely shaved his face and head prior to the Rams matchup and will let the hair grow until the 49ers reach the playoffs.
"Hopefully, I'll be getting it cut by the end of the season," he said with a smile. "I'm going to line it up, but keep letting it grow."
Like his hair, Willis' value to the 49ers defense will continue to grow too, whether he's making 10-plus tackles or not.
Notes and QuotesThe 49ers have won three consecutive home games (counting victory over Denver in London) and are in search of another home win. Several players said the home crowds at Candlestick have made a difference in two of the victories.
"You love it when the fans get rowdy and start making noise," Smith said. "It's always good to have the fans behind you and makes you play that much harder."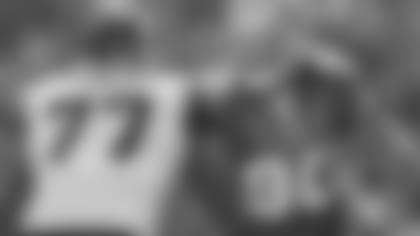 The support hasn't been forgotten by defensive tackle Isaac Sopoaga, a player who commonly motions to the crowd for noise before third downs.
"That really gets me fired up. It shows me that they're true fans for us," Sopoaga said. "They don't know how we feel on the field. But when they cheer, it gives us another boost on the field to beat the guy in front of us.
"I give a shout-out to them for always being there for us. We have the best fans. I love our fans to the fullest."
Second-year Bucs quarterback Josh Freeman has only one career game with more than 300 passing yards, and it took place in his rookie season. Three of his five interceptions have come on the road, a trend that favors the 49ers defense historically when the Bucs visit the Bay Area. The 49ers have come up with 36 takeaways in the team's last 16 home games. That combined with Tampa Bay's 1-11 all-time record at Candlestick Park point in the 49ers favor.
Offensive coordinator Mike Johnson said the team hasn't finalized who will start at left tackle on Sunday. "We're still trying to work through that and see, which is the best way to go versus the team we're playing this week."
Johnson also credited his offensive staff for collaborating well in the team's recent stretch of games. "I always knew if I ever became a coordinator that I wanted to have input from everybody because a lot of times when you do it that way you get some things that you haven't thought about. And you don't always have to agree with everything that is brought up, but you definitely want to encourage the staff to bring those things to the table because every week there's four or five things that the other coaches bring that we add to the game plan that makes a lot of sense."