In signing a five-year contract extension with the 49ers on Tuesday, Joe Staley made it abundantly clear he's dedicated to bringing a sixth Lombardi Trophy back to team headquarters.
And according to the three-time Pro Bowl linebacker, he doesn't plan on playing out the full length of his contract to get it done either.
Even with two years left on the rookie contract he signed as the No. 11 overall pick in 2007, Willis inked the extension, affirming his faith in the 49ers and head coach Mike Singletary.
"It shows that they really wanted me here," Willis said at the press conference announcing his new deal. "It shows what they want and what I want are the same things and that's to win, to embody a great organization, to get this organization back to where it used to be and even better."
With Willis in the fold for the next seven years, the 49ers chances of making a run at the franchise's sixth title look even more promising. Having one of the league's most gifted players around for close to a decade will certainly do that.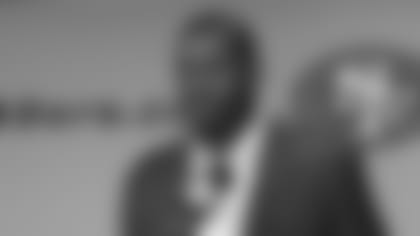 Willis has been utterly dominant in three NFL seasons, totaling 10-or-more tackles in 36 games, and 20-or-more tackles on four occasions. He was even more instrumental this past season, leading the NFL with 173 tackles, while posting career highs with four sacks and three interceptions.
"Needless to say we are very excited, as an organization, as a team, to have Patrick Willis until 2016," Singletary said. "It's a great day for the 49ers organization."
Once word of Willis' extension spread earlier in the day, the linebacker's cell phone was instantly flooded with phone calls and text messages from close friends and loved ones. He even received well wishes from some of his competitors like Arizona Cardinals wide receiver Larry Fitzgerald.
"I've just been trading texts back and forth just from the few people that I do know," Willis said jokingly with a smile. "I met (former Chicago White Sox first baseman) Frank Thomas awhile back and he just sent me a text message saying, 'Congratulations' too."
The kind words from one "Big Hurt" meant a whole lot to another, but not as much as the commitment from the 49ers organization and the York family.
"I would like to thank (Owner/CEO) John and (Owner/President/CEO) Jed York for getting this done," Willis said. "Going into my fourth season now, you've seen a lot in this business and you never know what to expect. But now, the last three years have been amazing and to wake up now and finally know that this is my home and this is where the good Lord wants me to be at – I'm truly thankful."
In a similar vein, teammates like safety Dashon Goldson were extremely pleased to find out the leader of their defense had signed a contract extension until 2016.
"It's big time. Every cent he got, he's well deserving of it," Goldson said. "He works hard, does the right things, stays out of trouble and his game speaks for everything."
When Goldson and Willis crossed paths this morning at team headquarters, all it took was the huge smile on Willis' face for Goldson to figure something was up.
"Boy, I've never seen him so happy in his life. He had a pep in his step today!" Goldson teased. "But like I said, it means a lot. He's a captain of this team and a lot of guys are looking up to him as far as effort and his work ethic."
With the 49ers holding on to one of their key leaders, the expectations for the All-Pro linebacker will continue to grow with each season he dons the red and gold.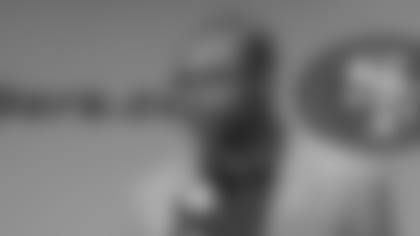 Singletary also expects as much.
"There is no one harder on Pat than himself. Every challenge that I've given him or any of the defensive coaches have given him, he has met and superseded," Singletary said. "A guy like Willis, this guy is nothing but class through and through. So, I'm very excited about him."
Having Willis around for a longer period of time means the star linebacker expects to be the "class" of the NFC for the duration of his stay.
"This team can be as great as we want it to be. I feel like all the pieces are in place," Willis said. "I think it's just a matter of doing it. I'm really excited about what's to come, where we are going."