Throughout the season, 49ers.com will feature members of our 10-Year Club. Check out our latest one on former 49ers outside linebacker Willie Harper, who played for the team from 1973-1983.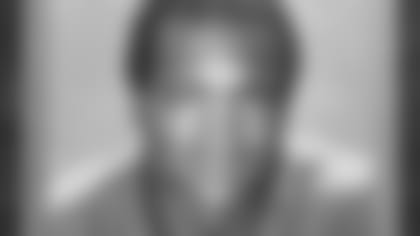 For eleven seasons, 49ers outside linebacker Willie Harper was one of the most respected players in the San Francisco locker room. Now, 25 years after his playing days, Harper's image can still be seen daily in the hallways of the 49ers team facility in the form of a black and white photo on a scarlet and gold plaque, as one of the 45 proud members of the 49ers 10-year club.
Harper's commitment and selfless attitude made him a fixture on the 49ers defensive unit from 1973 to 1983. As one of the key contributors on the 49ers first Super Bowl Championship team in 1981, Harper took immense pride in handling his duties as an outside linebacker.
"I'm a background guy. I'm a team guy. I always wondered, what can I do to best help my team win? I really felt like when I did what I did, I was one of the best in the league. And that was to hold that corner, hold that edge," Harper said. "You weren't going to knock me off the ball, you weren't going to hook me, and you weren't going to cut me down. Those were the things I thought I could do to help my team."
Harper, a second round pick in the 1973 draft from the University of Nebraska remembers what it was like in the early stages of his career to play alongside guys who were already up on the wall.
"When I first saw the wall, I was playing with some of the guys who were already on the wall," Harper remembered. "Dave Wilcox was already on the wall, and I'd watch Wilcox's style and a number of things he did on the field and he was a complete terror on the field."
Harper also remembers what it was like as he inched closer to making it up on the wall himself.
"The closer I got and the thoughts always were in my mind, right about that '79, '80 season. You just wondered sometimes if you were going to have that opportunity to make it on that wall," Harper said. "None of those things deterred me, I knew I could make it and I knew I could play.
Whether I was going to be on that wall or not, I knew I had the ability to play in the NFL. I did what I could do to help my team be a winner and as long as I did my job I thought everything would take care of itself."
But in 1981, Harper was concerned with chasing a team goal. As one of the elder statesmen on that first Championship team, Harper was known as "Pops," a nickname bestowed by his rookie teammates.
"Yeah they called me pops," Harper said. "For a short stretch of time I guess I was the oldest until Hacksaw [Jack Reynolds] got there. I think it came from Keena [Turner], Eric [Wright] and those guys, who were rookies that year. I didn't mind it because it was all in the fun of things."
Harper didn't live up to his namesake, as he was anything but geriatric on the field. The 215-pound linebacker was one of the most active and consistent outside linebackers to play on the defensive edge.
"It was a physical position, but it's a position where guys need to be fundamentally sound," Harper said. "You have to be just as fundamentally sound as you were physical. I guess I couldn't be anything anymore than a free safety today with the size of the guys playing in the league."
Along with a well-known catch from wide receiver Dwight Clark on a Joe Montana pass in the 1981 NFC Championship Game, Harper's steady play was a reason the 49ers made it to Super Bowl XVI.
In their first playoff appearance since the 1963 season, Harper and the 49ers made sure they capitalized in the big game by beating the Cincinnati Bengals 26-21.
"It was a great experience, something I'll never forget," Harper said. "It was an experience that was long coming. You just wondered if you were ever going to have that opportunity. At that stage I was in my eighth year, most guys leave teams at that stage of the game with hopes of helping younger ball clubs. But the thought of leaving the 49ers eluded me."
Several plays still remain in Harper's memory of the Super Bowl, but none stick out as much as his fumble recovery after an Eric Wright interception.
"That game was like a flash, but there are certain aspects of the game that I remember of course," Harper said. "The goal line stand, I'll never forget that. And of course Eric Wright's interception, he got hit, I picked the ball up and tried to advance it. Thank god I didn't fumble it."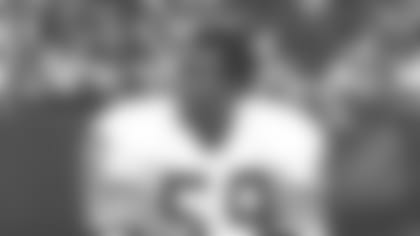 Recovering the fumble inside of Bengals territory led to Ray Wersching's fourth field goal of the day and put the 49ers ahead by 12 points, which practically sealed the first Super Bowl Championship in team history.
As much as Harper and the rest of the 49ers were responsible for bringing the Vince Lombardi Trophy to the Bay Area for the first time, Harper said head coach Bill Walsh was the main reason for the 49ers stellar play.
"Bill just had an uncanny ability to find a weakness on the other team and exploit it," Harper said of the Hall of Fame coach. "We always were on the winning end and it felt great to have that opportunity to play for someone who put you in the position to win. Even before we started winning the way we did, his mental approach to the game helped guys understand, 'We can really do this, they are not much better than we are.'"
After the strike-shortened '82 season and a disappointing loss to the Washington Redskins in the '83 NFL Championship game, Harper decided to retire from the NFL in 1983. With his football career ended, Harper found himself torn between coaching football and becoming a minister.
In the end, Harper decided ministry was his true calling.
""Ministry was something that I was called to do, coaching was something that I wanted to do. Ministry won out. I've been full time for almost 20 years now and I have no regrets whatsoever."
Residing in Tracey, California, Harper has been able to combine his current line of work with the lessons he learned at his old job, occasionally coaching youth football where he proudly shows his Super Bowl Championship ring to the kids he works with.
"That's what it's all about. What kind of effect can you bring for someone to turn their life situation around?" he said. "The same kind of work ethic [as football] is involved even more so, because I'm 24-7 here 365 days a year. It's something that I enjoy doing."
While he's currently known for helping out people in his own community, Harper will forever be remembered as an inhabitant of the 49ers 10-year wall.
"It's something that will always be there. That wall is almost like the NFL Hall of Fame. My children will know that their father was a great asset to the 49ers, that he played eleven years and he's on that ten year wall. My grandkids will always have the opportunity to find me in 49ers history. I think it's neat. Some of your greatest ball players don't have the opportunity to stay with the same team for ten years. I think that says a great deal about how much the team actually thought about my ability."