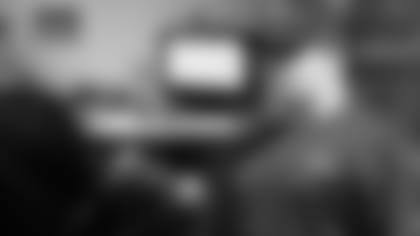 Throughout the season, 49ers Pro Personnel Scout Ryan Myers helps with advance scouting which entails traveling each weekend to watch the 49ers next opponent. Myers provides evaluations and tips for the 49ers coaching staff. The pro department is also responsible for evaluating tape of potential free agents. Since he's watched a majority of the NFL teams, 49ers.com invited Myers to take part in year three of "What to Watch For" in the playoffs. Here's his take on Wildcard Weekend.**
Dallas has been playing very well all season. Their quarterback, Tony Romo, is a great leader and he's been making good decisions. He has some talented targets with tight end Jason Witten being his favorite. Wide receiver Patrick Crayton has been great at getting yards after the catch for the Cowboys too. Romo also has Miles Austin who is emerging as a playmaker in the NFL. The Cowboys have a solid running game with a big offensive line up front. Leonard Davis is a big mauler who can move people to open up holes for running backs Marion Barber and Felix Jones.
For the Eagles on defense, look for Philadelphia to dial up some heat on the Cowboys and get after Romo a little bit. They sat back a little bit last week, but they're going to be in his face this time around. The offensive line for the Cowboys has done a pretty good job at protecting Romo. Trent Cole is an elite pass rusher for the Eagles at the defensive end position. Knowing that, Dallas will have to have a plan to pass protect against him.
Offensively for the Eagles, they finished the season ranked 12th overall. Donovan McNabb is definitely poised back there. Philadelphia's quarterback has the athletic ability to beat you with his feet or his arm. He has a very strong arm and can zip the ball pretty well even at this stage of his career. He can still get out of the pocket with great mobility too. Dallas will have to contain both threats.
The Cowboys have a great defense too, with DeMarcus Ware and Anthony Spencer applying pressure off the edge. Those two outside linebackers have been able to put heat on the quarterbacks all season long. In the middle, Jay Ratliff is just a beast of a nose tackle. He's hard to stop with one blocker.
Philadelphia is going to have their hands full with Ratliff. But, they have some threats to combat his pressure. DeSean Jackson and the rookie Jeremy Maclin are great wideouts who can get down the field and make plays for them; they can also make plays in the quick passing game too.
Dallas did a pretty good job containing the Eagles playmakers last week. But, the Eagles didn't really break out any of their tricks last week. Head coach Andy Reid will have a brand new game plan for the Cowboys and he'll be ready to go. Eagles running back Brian Westbrook will be full bore this weekend coming off a few concussions that slowed him down in the regular season. It should be noted that rookie LeSean McCoy has filled in well for Westbrook. Even with Westbrook back, I think we should see a good mix between those two.
Philadelphia has a lot to like, but I'll take Dallas. They're playing pretty well at the right time of the season and I think they'll win by a touchdown.
In last week's game between these two teams, the Jets were able to get out and jump on the Bengals early. I think Cincinnati held back some of their playmakers a little bit. Coach Marvin Lewis will definitely have a game plan ready to go for them. He didn't bring out much of the tricks.
This game should be close. I expect this game to be a complete war.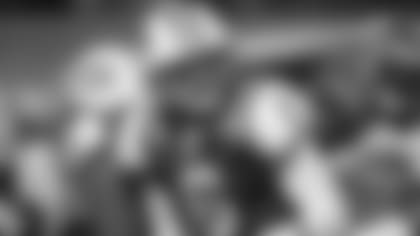 New York is a physical team up front. They run the football. They try and limit the mistakes by rookie quarterback Mark Sanchez, product of USC.
They're able to do that because they have a very strong offensive line up front. Thomas Jones is their runner. He's done well again this season because he runs hard between the tackles and has some playmaking ability. He picks up good, hard yards. Alan Faneca and Nick Mangold are two Pro Bowlers up front, on their line at the guard and center positions respectively. They're big maulers. They've been playing very well together too. Their offense is ranked eighth in the NFL, but they have the best rushing offense out of all 32 clubs. That's pretty big, especially in the playoffs.
Cincinnati's defensive coordinator Mike Zimmer does a very good job with the Bengals defense. They had a tough loss recently with the injury to Ray Maualuga, who was playing very well. Rashad Jeanty has stepped up in his place. Jeanty was the previous starter. That may be a spot where they are hurting a little bit. But, the Bengals will have two starters coming back to the defesne. Defensive tackle Domata Peko and safety Chinedum Ndukwe will return in time for Saturday. Those two starters should help out the defense a little bit. On the corners, Leon Hall and Johnathan Joseph are solid. They are two of the higher ranked corners in the league. They'll match up well against Jets receivers, Braylon Edwards and Jerricho Cotchery.
The Bengals have a strong quarterback in Carson Palmer, another guy out of USC. It will be very interesting to see the match-up between the two quarterbacks who went to USC. Sanchez was probably watching Palmer in high school.
Palmer is a guy who takes control when his team has the football and goes down the field with poise. His favorite target is Chad Ochocinco, who slipped and tweaked his knee in pregame last weekend. But, he should be back to full speed this weekend. He should be good to go as their big playmaker.
For the Jets, Darrelle Revis is a top corner in the league. It will be a great matchup to watch, between him and Ochocinco. Revis did a pretty good job last week containing Ochocinco. But expect the Bengals receiver to come out and try to get some revenge on him.
I'm expecting a battle, but I'm going to take Cincinnati at home in a closely fought game. The Jets are going to try and play keep away on offense. The Bengals are going to have to be able to run the ball. Cedric Benson is coming back this week. They also have Larry Johnson and Bernard Scott. The Bengals are going to have to pound the football, control the clock, and make plays when they have to.
ObviouslyWes Welker was Tom Brady's favorite target in that offense. Welker's out. So, now a young rookie from Kent State, Julian Edelman, is going to step up and he's been training behind Welker. I look for him to have a big game.
Brady is tough and can fight through his injuries. He's playing at home where he's 8-0 this season. Expect him to have a big game as well, regardless of any aches and pains. Laurence Maroney at running back has been a steady back for the Patriots. They also have Kevin Faulk and Fred Taylor and that's a good combination for the playoffs. Up front they have a guy named Logan Mankins at guard, who's very solid and can move people up front. New England has been playing well offensively. You can't forget Randy Moss on the other side at receiver, who's a big playmaker in his own right. Look for him in the red zone. Moss has 13 receiving touchdowns, tied for the league lead with our own tight end Vernon Davis.
When you start talking about the Baltimore Ravens and their defense; you talk about being physical. You also lead by mentioning their linebacker Ray Lewis. They're going to come out and try to hit the Patriots first and be the aggressors for the entire game.
Up front, Baltimore has outside linebacker Terrell Suggs who can get a lot of pressure coming for the quarterback. Haloti Ngata plugs the middle real well. They are very strong at the point of attack. It's going to be hard to run at them. Defensive tackle Kelly Gregg is a very stout defensive player too. Their safety, Ed Reed, is a ball-hawk with great skills and great range around the field. I expect the Ravens will try to keep Edelmen underneath them and be on top of Moss.
For the Ravens offensively, Joe Flacco's play has been up and down this season. But, he's a quarterback who's coming along very well when you consider he's two-for-two in making it to the playoffs in his second year. The Ravens help him out with two big weapons in the backfield with Ray Rice and Willis McGahee. Then, their fullback La'Ron McClain is one of the best fullbacks in the league.
Add to that, a solid offensive line. Up front, they have a rookie named Michael Oher who is playing well at right tackle. In terms of targets for Flacco, he has a veteran receiver in Derrick Mason, and they have Mark Clayton on the other side. But, his favorite target would probably be Todd Heap, the tight end. He's a big playmaker with great hands and he's reliable, which is important in the playoffs.
Look for the Ravens to try and control the clock with their run game. They'll use the pass when they have to and play keep away from Tom Brady.
The Patriots have a younger defense then they've typically had in years past when compared to this season. A big stout Vince Wilfork will be back for them at nose tackle. He is hard to run on just like Ngata and Gregg. One of their best defensive players is linebacker Jarod Mayo. Mayo and the rest of the defense are getting it done. They're flying around. They're ranked 11th currently, so, it should be a good match-up.
I will take New England at home though. At 8-0 at home, it's going to be hard to go in there and beat them. As physical as Baltimore is, you trust Tom Brady to win it for the Patriots.
Last week, when these two teams met, we saw a lot of Matt Leinart for the Cardinals. But this time around, expect to see Kurt Warner who has been in the playoffs before and has plenty of post season experience. Expect Warner to lead his team, being cool, calm, and collective. It helps that he has some playmakers on his side, guys like Larry Fitzgerald and Anquan Boldin who's a little bit banged up. Boldin's very tough and has shown the ability to play through it. He's a solid football player.
Their pass game is the strength of their offense with Warner at the wheel and then his two big targets. As far as their running game goes, the rookie Beanie Wells has been coming along well. So, look for a little bit of him. In terms of their left tackle spot, Mike Gandy, who was their starter, went down earlier this season. They have Jeremy Bridges playing there now. That should be a good match-up for Green Bay's defense.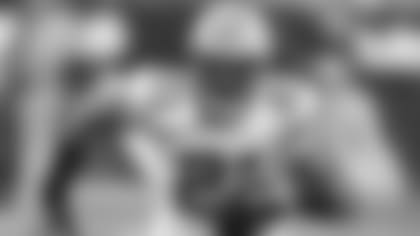 Speaking of the Packers defense, rookie outside linebacker Clay Matthews has 11 sacks this season. This is the first season that Dom Capers has installed a 3-4 defense and I think they've really adjusted well to it. The defense is first versus the run and fifth against the pass. Unfortunately for Green Bay, veteran cornerback Al Harris was injured for the Packers earlier this season. But, on the other side you have Charles Woodson, who's probably going to be matched up with Fitzgerald. That will be a great battle all game long.
In terms of the Packers on offense, you have Aaron Rodgers and this is going to be his first post season appearance. He will be poised. He's a solid football player who's going to rise to the occasion. He has some weapons. His tight end, Jermichael Finley, has the ability to block and catch. Rodgers has a veteran receiver in Donald Driver. Look for Driver to excel after the catch. There's also a playmaker in Greg Jennings. Running back Ryan Grant has done a successful job this season too. Combined, their offense is ranked sixth overall.
The Arizona Cardinals defensive coordinator Bill Davis does a great job of putting his players in a position to make plays, especially in the secondary. Up front the Cardinals are very stout. Darnell Docket will penetrate up front and apply pressure on every down. Linebackers Gerald Hayes and Karlos Dansby fly around pretty well. Adrian Wilson is a very strong safety. Antrel Rolle is a little banged up. But, don't expect them to fold over for the Green Bay Packers.
I expect a battle, but the Packers are going to be the ones to take all of the cheddar cheese in the end.