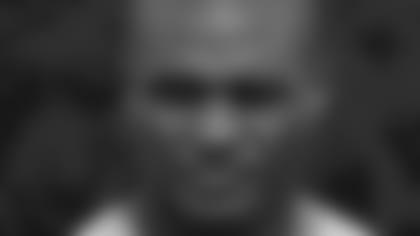 Throughout the season, 49ers Pro Personnel Scout Quentus Cumby helps do the advance scouting which entails traveling each weekend to watch the 49ers next opponent and then providing evaluations and tips for the coaching department. The pro department is also responsible for evaluating tape of potential free agents. Since he's watched a majority of the NFL teams, 49ers.com invited Cumby to return for year two of What to Watch For in the playoffs. Here's his overview of the games on Championship weekend. **I was 2-2 last week, but I think the whole world missed the Arizona-Carolina game. Overall I'm 5-3 and I feel pretty good about that. I had a couple of letdowns. Indianapolis and Carolina really let me down this year. I could have gone either way last week with the Eagles-Giants game and I think not having Plaxico Burress really hurt the Giants.
Baltimore Ravens at Pittsburgh Steelers:   Sunday, January 18 - 3:30PM PT on CBS
I'm going Baltimore all the way on this one. I said if they won last week they would go to the Super Bowl. I think this is going to be a battle of wills. Both of these teams are tough, physical and want to run the football. I know Pittsburgh beat them twice this year, but in that last game I did not think Santonio Holmes scored. I've seen the replays and I don't think the ball crossed the plane. But hey, the Steelers got the win. In those two games with the Ravens, Pittsburgh won by a total of seven points.
This is a huge rivalry and they have two really good groups of linebackers between them. There are some injuries – Tory Polamalu is nicked up a bit and so is Terrell Suggs, but both should play.
I think this game is going to come down to who can take care of the football. It's like that every week, but it will be magnified in this game.
Both teams have a pretty good running game. The two quarterbacks have a similar story as far as their first year in the league.
Baltimore has some great receivers. Derrick Mason is running around out there with one arm and he's still making plays! Mason and Mark Clayton do a good job. Also, look for Todd Heap to be a factor in this game. I know he hasn't made a lot of noise in the past, but he can still do some things for you.
Another key to this game will be who can run the ball better. Willie Parker has been playing well. Hines Ward and Holmes have also been playing well so they should be able to throw the football. However, the weather will probably make them run the ball more.
That stadium is going to be rocking, but I'm still going with Baltimore because I think they feel like they got cheated out of that last game. You know Ray Lewis is going to have those guys ready to play because this realistically might be his last chance for another ring. As long as Joe Flacco can play within himself and not make mistakes I think they'll be fine. It's always tough to go to Pittsburgh and win a game, but Baltimore plays them every year so it's nothing new to them.
I've been picking Baltimore all along so I'm sticking with them.
Philly is playing really well right now. Brian Westbrook, Donovan McNabb and DeSean Jackson are looking good. Their defense is really playing well. Asante Samuel and those linebackers are flying around and making plays. Jim Johnson, their defensive coordinator, does a good job getting those guys to play hard. They get a lot of pressure on the quarterback and make him feel uncomfortable.
Arizona is playing well, but after last week when Carolina went down and scored on their first drive I thought it was going to be a blowout. Then Larry Fitzgerald took over. They didn't have Anquan Boldin so I thought it would be tough for them. That offense is flying around and they're for real. I thought they would be a hot and cold team, but Kurt Warner has those guys clicking. When you have two Martians on your team at wide receiver, you're in a pretty good situation. For Larry, all you have to do is put it in a spot and with his body control, he's going to go get it. Every week he has an "Oh my Gosh!" catch. Then you have Anquan who's very physical. I could play quarterback with those guys at wide receiver.
Arizona has changed the way they play football – they're running the ball now and are more balanced, and so you have to change the way you prepare for these guys now.
Asante Samuel and Sheldon Brown are two really good corners. Asante is really instinctive, he's quick and he's a playmaker. Brown is just a tough football player. They also have Brian Dawkins who is tough and he's a pretty darn good safety even though he's been playing a while. However, both those corners are on the small side.
That's really the key match up. Philly does a good job against the run. They play downhill, they're fast and they pursue the football. So I think what it's going to come down to is who can create turnovers and who can win those matchups throwing the football.
In the last meeting between these guys, Philadelphia destroyed Arizona. The Cardinals had to travel across the country, and play in bad elements, but this is a different football team. It's at Arizona and they're hot right now.
I'm going to go with Arizona. I think the stars have aligned and you have to give it up to Coach Whisenhunt. He's a guy who came from the Steelers and I think those guys have taken on his personality. Watching their defense play, they're tough and they fly around. They play hard and they've finally gotten to the point where they can run the football and be balanced. They're a dangerous football team right now. Philly has been there and done that. This is new to Arizona, but I think those guys are hungry. I would think the majority of people will be picking Philly, but I'm going to roll the dice on this one.
I'm picking both underdogs this week. We'll see what happens. I tried to be safe last week and it burnt me a little bit. This week I'm rolling the dice with one home team and one away team.