Even at the end of another long, hard day of game preparation at the 49ers team headquarters there's a smile on the face of Vernon Davis.
He's just practiced for a couple of hours in the sun and followed it up by catching passes 10-feet away from a jugs machine that is firing footballs 30 mph directly at his face. Last but not least, he stepped off the practice field after all that laborious work to be interviewed by a group of reporters.
And still after all of that, his spirits remain high.
"I'm having fun," Davis said after another hard day of work on Wednesday.
The most fun of your 4-year career in San Francisco?
"Yeah, I'm having fun. As long as I'm able to contribute to our success, I'm having fun. If I'm not helping us win games, I'm not having fun."
Through three games, Davis has certainly helped the 49ers start the season 2-1. He's emerged as one of Shaun Hill's favorite receiving targets and leads the team in catches, receiving yards and touchdown receptions.
Davis' stat line of 14 catches for 168 yards and 2 touchdowns looks even more impressive compared to his 16-game results from last season of 31 catches for 358 yards and 2 touchdowns. At this time last year, Davis only had four catches for 68 yards.
"You grow," Davis explained. "You're developing not just as a player but as a person. When you develop as a person, you fine tune yourself. You figure out that it's not just about you, it's about the team and the contributions you make on the field, helps the team."
Throughout his time in the Bay Area, Davis has been more than willing to help the 49ers win in any capacity.
Ask him to run block last week against Minnesota Vikings Pro Bowl defensive end Jared Allen – done – no questions asked. Asked frequently to help in pass protection a season ago – Davis obliged and was complimented by his head coach as one of the best blocking tight ends he's ever seen.
"At the end of the day, I do it and I accept it because I like to win. Anytime I line up against my opponent or whoever it is, I'm going to try and win every time," Davis said of his ability to dominate as a run or pass blocker. "That's why I have the type of success I have with it."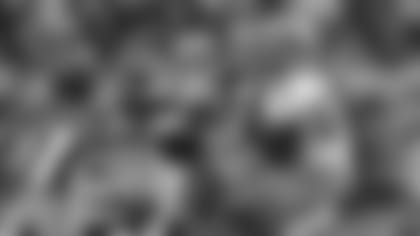 But what's different this season to years past is Davis' frequent involvement in the passing game. Rather than being used primarily for blocking this season, Davis has been targeted 23 times in the passing game, more than any other 49ers receiver.
Once Davis has the ball in his hands, the 6-3, 250-pound athletic specimen is one of the 49ers most dangerous playmakers in the open field. Davis' reputation has become synonymous with yards after the catch, with 103 of his 168 yards this season coming after a reception.
Besides catching short passes and extending the play with his legs, Davis has also taken a beating over-the-middle by beating opposing linebackers then receiving punishing hits from opposing safeties.
"When I'm running those types of routes down the middle I just think about catching it and preparing to be hit," Davis explained. "You feel those hits; I mean you really feel them. But you've just got to accept it and move on to the next play."
Outsiders will look to Davis' performance last Sunday as a breakout game, but his teammates and coaching staff look at him like he's already an established weapon.
Coach Mike Singletary knows how valuable Vernon can be on and off the field and validated that importance by naming Davis as one of his six team captains.
After Davis' seven-catch, 96-yard, 2-touchdown performance against the Vikings, Singletary only sees his tight end continuing to blossom as he becomes a security blanket for Hill.
"They continue to develop a rapport and continue to develop a trust with each other, that is the way it should be," Singletary said. "The tight end is normally the first guy the quarterback gains that trust in. Then you kind of expand it outside. I only see it getting better."
Davis insists that Singletary's words have pushed him to have the best start to any season of his career.
"Coach Singletary said to me in training camp, 'Anything in your area – go get it,' and I believe in that," Davis said.
Much has been made of Singletary's decision to send Davis off the field last season in the middle of a frustrating defeat to the Seattle Seahawks, but Davis and Singletary have moved on from the incident and have gotten closer in the process.
Davis has the ultimate respect for his head coach.
"Coach Singletary is probably the best thing to have happened for me. No matter how well you do something, he sets the bar high, especially for me.
"He came to me after the last game and said, "V, you can do more than that." And I said, 'I know coach, I can.'"
With Frank Gore out of action for the next three weeks, Davis will be looked upon as one of the players needed to step up to help the 49ers move the ball. A role Davis feels like he's perfect for.
"I'm just scratching the surface right now. With opportunity, anything is possible."