Away from the field Delanie Walker is a jokester – often the center of attention. He's boisterous, animated and always quick-witted.
Fellow tight end Vernon Davis called Walker one of the most popular players on the 49ers. "He gets along with everyone on this team. Everybody likes Delanie."
Everybody except the opponents.
The Delanie Walker they know is not the Delanie Walker his teammates say is one of the funniest players in the locker room.
He's a different person on game day. Smile and laughter are replaced by anger and a snarl. Jokes turn into smack-talk. He is focused on a singular goal.
"I just want to win," he said, "no matter what it takes."
Walker is well aware of the Dr. Jekyll and Mr. Hyde transformation he makes every Sunday. He has done it for five NFL seasons, and it started years before when he was playing football as a kid in the Los Angeles area.
At this point, it's not a conscious switch he has to flip. It's just something that happens.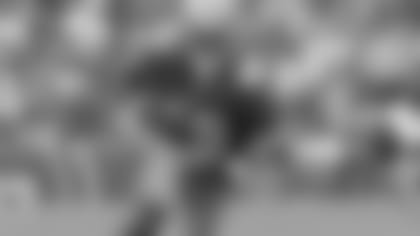 "Once I step on that field it's like I'm somebody else," he said. "I'm not Delanie anymore. I'm a beast."
A beast with only one objective, to win its matchup no matter who it's lined up against. And based on how Walker plays the game, that unlucky opponent could be anybody.
Walker is listed as a tight end, but that doesn't do his skill set justice. He can line up and excel anywhere on the football field.
When people talk about "tweeners" it tends to have a negative connotation, that the player in question is too small for one position and too slow for another. But there's nothing negative about Walker's 6-foot, 242-pound frame or his sub 4.5-second 40-yard dash speed. He's as physical as any tight end in the league and can keep up with most wide receivers.
How many NFL players can take an end-around handoff from the tight end position on one play, split out wide and make a catch on the next, and lead block from the backfield after that? And there's more – Walker is arguably the best special teams player on the 49ers roster too. So don't let the letters "TE" in front of his name fool you.
"I'm just an all-around football player, I don't have any one position," Walker said. "There's not one word that describes what I do. I'm all over the field and I pride myself in that versatility."
Walker believes his versatility is what has kept him in the NFL this long, and it's a good thing he has stuck around because with every passing season Walker keeps getting better. In 2010 his role expanded within the offense as he set career highs in receptions and receiving yards, but that's not enough for him.
As a competitor, Walker said, he's never satisfied. When a game ends he doesn't think about his successes, instead he focuses on where he needs to improve. Even when he finished with a career-high five receptions for 85 yards against the Denver Broncos in London, Walker knew it was far from a perfect game.
"I remember watching the film of that one and seeing lots of things I did wrong," he said. "I could have blocked better on this play, or run a cleaner route on that play. You try to block out some of the good plays because that makes you complacent.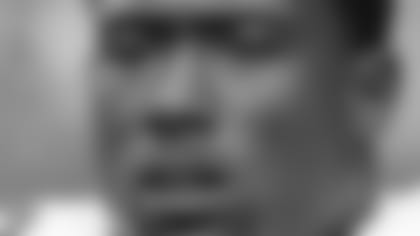 "I think every football player thinks like that. You don't make it to the NFL without being your biggest critic."
But as critical as Walker is of each game, he remembers every season for the high moments, it helps him maintain his passion for the sport. When he looks back at 2010, he doesn't think about the team's losing record and he blocks out the fact the he missed more than three games with an ankle injury.
Instead, Walker remembers the good times. The two things that stand out to him are the relationships he developed with his teammates and the nationally-televised games.
That locker room camaraderie is what makes the game so fun for him. It's where he gets to joke around, relax and be himself. The nationally-televised games, that's when Walker gets to show the country what type of football player he is.
It's also when his alter ego comes out in full force.