The players spent a few hours on Monday reviewing the tape to determine what went wrong in Sunday's game.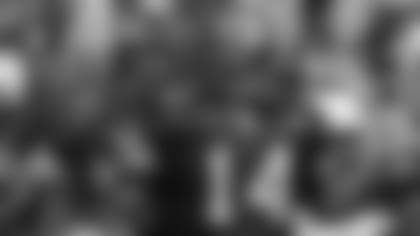 Offensively, it was pretty easy to identify.
"The biggest thing that killed us was turnovers," said center Eric Heitmann. "There were some technique mistakes, just little mistakes that we can clean up. We clean up those little mistakes and those turnovers don't happen and we still have a chance to be a prolific offense. I really believe that. I know this offense can do great things, and we will. You can't shoot yourself in the foot with turnovers, and that's something we have to prevent."
Quarterback J.T. O'Sullivan said he didn't really have a different sense from today than he did last night, and that like Heitmann said, it came down to too many turnovers.
"I don't think there was any new kind of diagnosis as to what happened. I think it was pretty self-evident," said O'Sullivan. "There are just certain things in football that you can't do. Turn the ball over like that. Getting more and more onto the details about doing things exactly right. One little thing here or there and it doesn't give you the best chance to win."
O'Sullivan fumbled twice in the game and was picked off once by safety Adrian Wilson.
Head coach Mike Nolan indicated in his Monday press conference that the first fumble was one that would have been tough for O'Sullivan to avoid. It certainly seemed like it since he was just on the verge of going forward with his throwing motion when defensive end Bertrand Berry whiffed at the ball to knock it out.
"It's something that you've got to be aware of," said O'Sullivan. "But at the same time, you've got to throw the ball."
O'Sullivan said he was just about to aim for veteran Isaac Bruce.
"He was running a post corner and he had a pretty good chance of scoring," said O'Sullivan.
O'Sullivan said he would have also liked to have had a few throws back.
"There were a handful of throws that I think I missed. The one especially to Bryant on the sidelines when we entered the redzone in the start of the fourth quarter that I threw a second too early. I think I threw a comeback over Josh's (Morgan) head at the start of the third quarter. Other than that, I thought I threw the ball accurately."
One positive for the offense certainly was Frank Gore, who led the 49ers rushing efforts with 14 carries for 96 yards, a 6.9 average.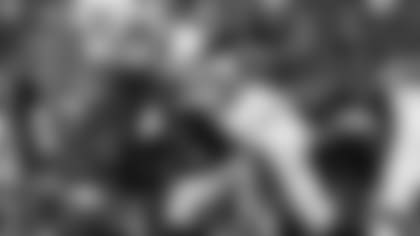 "Anytime you look at game film, there are positives you can take from," said Heitmann. "You look at the things you did well and make sure you keep on doing those things. We ran the ball pretty effectively in that game, but bottom line we didn't win and we've got to run the ball even better next week."
On defense, cornerback Donald Strickland said third downs killed the 49ers in the second half. The Cardinals converted 4/9 third downs and 2/3 fourth downs in the second half, including a touchdown by Tim Hightower on a 4th and goal play.   
"The second half, we didn't get off the field on third downs," said Strickland. "That was the main thing. We've got to get off the field on third downs. That was pretty much the bottom line. We gave them opportunities to keep possession of the ball. It's up to us to get off the field on those crucial downs. Those are turnover downs for us."