The San Francisco 49ers announced its entertainment for the team's Monday Night Football matchup with the Arizona Cardinals. Grammy Award-winning rock band Train will perform at halftime, while 2009 Miss America, Katie Stam, will sing the national anthem during the nationally-televised game on ESPN sponsored by Samsung.
"It is great when the San Francisco 49ers and musical performers show their support for one another like this," said Michael P. Williams, 49ers Vice President of Marketing. "We received such positive feedback earlier this year when we had Chris Isaak and Teal Wicks, of Wicked, perform at our Thursday night game. We are thrilled to give our fans another similar opportunity."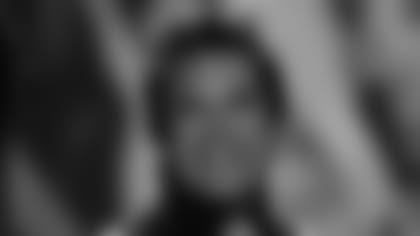 Train is a Grammy Award-winning band from San Francisco, whose songs regularly appear on modern adult contemporary radio stations. The group has had three albums appear in the *Billboard *charts top 10, while three singles made the top 20. Train signed with Columbia Records in 2007, and their self-title debut album went platinum in 1998. To date, Train has produced five albums, including "Save Me San Francisco," which was released in October 2009.
"We are so fired up to perform in our home town of San Francisco, at Candlestick Park, in front of thousands of 49er fans!" said Pat Monahan, lead singer of Train. "This is definitely the best gift we'll be getting this holiday season."
Stam, 22, won the Miss America crown in January 2009, after winning the title of Miss Indiana. For the talent portion of the Miss America competition, Stam sang "Via Dolorosa." Since being named Miss America, Stam has traveled approximately 20,000 miles each month, speaking to audiences promoting community service. Stam is the National Goodwill Ambassador for Children's Miracle Network, and the official spokesperson for Zerosmoke.
As for performing at Candlestick during the Monday Night game, Stam said, "I am excited to be performing the National Anthem for the San Francisco 49ers, as I am a huge football fan!"
Nature's Bottles is a proud partner of the 49ers and an official sponsor of the Miss America Organization and sponsored Stam's visit to the 49ers game.