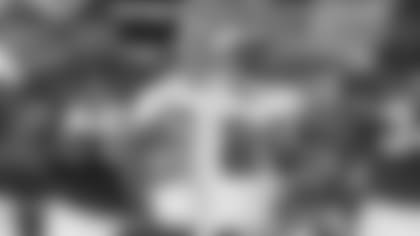 Throughout the offseason, TV 49 will take a look at some of the best highlights for the 49ers in 2008.  You can also vote for your favorite plays on the 49ers.com homepage.  Just in case you wanted to get the players' take on their favorite plays of the year before making your vote, here's what they had to say about the best special teams plays from last season.Special Teams Coach Al Everest:**
"There were three great plays - the three touchdowns. The two blocked field goals for touchdowns and the Monday night kickoff return for a touchdown. It doesn't get any better than scoring touchdowns."
Donald Strickland: "On my touchdown, you have to give credit to Ray McDonald for blocking it and that was probably the best special teams play of the year. When you look at the timing of it, we needed a score and they were going into score and it changed the momentum of that Philly game. That was my first touchdown in the NFL and it felt great, especially being in my hometown and getting my first touchdown in front of friends and family."
Joe Nedney: "Manny Lawson's blocked field goal, recovered by Nate Clements for a touchdown against the New York Giants was the best play of the year. Manny's leap over the field goal team was unbelievable. It was the best play all year. My game-winner doesn't rank up there, because I missed one before that in regulation. Had I made the first one maybe it would be up there, but Manny's ability on that blocked field goal in New York was awesome. And it was an NFL record for back-to-back games with a blocked field goal returned for a touchdown, so it's always fun to watch that play."
"Allen Rossum's return was pretty special. He's a pretty special guy. For active players, he's pretty much the most decorated returner in the league as far as return yards go. Anytime he touches the ball, he's a threat and he proved it on that 104-yard return. It's always fun to watch him hit a hole, because when he sees it, he just explodes through it. He's a really good player – I'm glad he's on our team and I don't have to tackle him like last year."
Ray McDonald: "We worked on applying pressure inside all season leading up to that Philly game. When the guard came out, I sidestepped him and I got my shoulder pad on the tackle like coach Everest teaches us. It shot me through the gap and I blocked the field goal. Then Manny blocked one the next week and that was great too. It meant that all of hard work had paid off."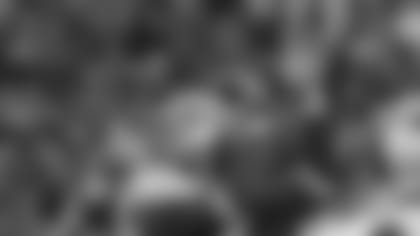 Michael Robinson: **"I would probably say Manny blocking that kick against the Giants was the best play by our special teams. Rossum's return was perfectly blocked, he hit the open hole and that was an exciting play, but I'm going to have to say Manny's block. I think the fact that he actually jumped over somebody made it the best one. We needed a block and he delivered."
"Joe's overtime kick was good, but he better make those. Joe knows that...but I'm just playing. Joe's a great kicker and when we get down to those situations, we know we'll win."
Manny Lawson: "The best special teams play was Allen Rossum's touchdown against Arizona. It was Monday Night Football, first play, and he took it to the house."
"I think mine was a good play, but you asked for the best. Tully had came to the sidelines and said they were cutting low because he was in before me. Coach Everest had that play in there and he put me in. Sure enough, they went low and all I did was jump over the center. It felt real good to do it because I had several close calls earlier in the year. One was in Seattle when I jumped over and the other one I just rushed myself when I got back there, I got a hand up but I was close to blocking it. It really felt good to block that one."
---
---