One flew in cross-country, the other from Southern California. Neither would miss this day for the world.
And once they arrived at 49ers headquarters Friday afternoon, head coach Mike Singletary said his "shadows" were here beside him. He made the comment as both Anthony Davis and Mike Iupati flanked the Hall of Fame linebacker for a photo to start their welcoming press conferences.
"As you can see, they make guys like me look very small," Singletary said of the 49ers 2010 first-round draft picks. "These guys, when you put on the film, you see everything you need to see. Now that they're up here, I'm amazed at how nice they look. They're dressed well, but on the film it's a totally different thing. I'm excited about that."
Davis and Iupati, the 49ers No. 11 and 17 overall selections, had an eventful afternoon in Santa Clara to say the least. But besides doing interviews, posing for photos and meeting new teammates, the new offensive linemen got right to work with their position coaches in the film room.
But first, they had to meet the press.
Davis was still on cloud-nine after the 49ers traded up two spots to pick him in the first round.
"Last night was a great experience just having family and friends around to experience the draft with me," Davis said. "It was a once in a lifetime experience and Coach Singletary made it a great one for me."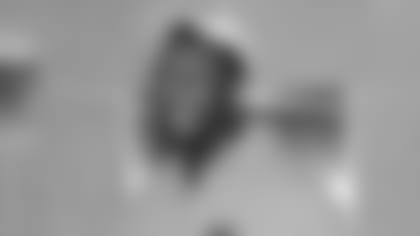 Davis could hardly contain his excitement last night. After the news sunk in, he instantly began to surf 49ers.com to find out more about his new team.
"I became the biggest 49ers fan last night," Davis said. "After being on the website for about an hour, looking at all of the press conferences and hearing Coach Singletary talk about me after he drafted me, it was surreal. It was a surreal feeling, but a great feeling."
The most surreal feeling of all for Davis was staring at a red 49ers jersey with the No. 76 on it.
"I can't stop smiling. It's a dream come true," Davis said.
Iupati couldn't help but grin himself.
Even if both players are known for their physicality on the football field, both were impressive young men in dealing with local media outlets.
Iupati started his interview on a funny note, retelling his thought process after the 49ers selected Davis.
"I was a bit worried because I knew they needed an offensive lineman, which was Anthony Davis," Iupati said. "I was concerned because they probably picked an offensive lineman and forgot about me."
The 49ers never forgot about Iupati.
In fact, when the Tennessee Titans selected Derrick Morgan at No. 16 overall, the Iupati pick was called in to New York City immediately after.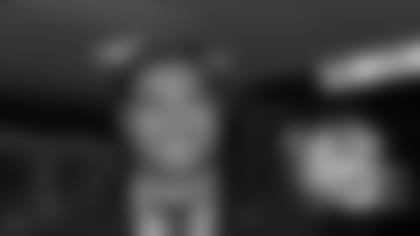 "They called me before they even announced the Titans pick and they said just wait until they announce and they are going to put my name on the board. I was very excited," Iupati explained.
Iupati was also thrilled to be re-united with Davis, whom he spent quality time with at the NFL Scouting Combine months prior.
"I knew instantly that he's a great person, not only off the field but on the field," Iupati said. "He has great character and I know he's a very humble person, so we kind of relate to that and became good friends. Hopefully, this relationship will carry a long ways."
Davis agreed, but also wants to see that relationship carry over on to the field.
Asked what it would be like to play alongside Iupati for the duration of his career, the Rutgers tackle responded:
"Scary. Mike is a beast. It would be great to play with a guy like Mike."