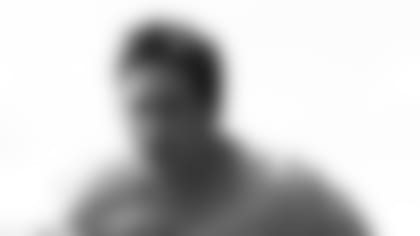 Quarterback J.T. O'Sullivan grew up in Burbank, California and went to school at UC-Davis. He spent the last five years with a handful of NFL teams and recently returned home to California after signing with the 49ers as an unrestricted free agent. Get to know more about the newest 49ers quarterback in this Top Five, taken from our Up Close segment with O'Sullivan. **
Q: You've been with the Saints, Green Bay, Minnesota, New England, Carolina, Chicago, Detroit, and now San Francisco. That's quite the NFL tour. How tough has that been?
A: It is what it is. That's kind of the easy answer I guess, but it's what I've had to do to get an opportunity. That's the attitude you have to have to keep playing, and that's what I'm going to have to do until I get an opportunity on the field and show what I can do.
Q: Don't you think it also speaks to your perseverance because some guys might have opted to try something else?
A: It's a choice and you decide if it that's important to you, then you are going to do whatever it takes to make it happen. That's (moving around) what it's taken so far for me, so hopefully now I'm here for a long time, but it is what it is.
Q: You played for Mike Martz in Detroit. Was he a large reason why you landed here, and what can the players and fans expect from this Martz offense?
A: Yes, it's definitely going to be nice to come into a situation where I'm familiar with what I envision being the offense, and so I'm looking forward to it. It should be fun. I think everyone who knows his track record knows it is going to be a pretty exciting, aggressive offense. We are going to try to obviously be successful moving the chains, but it's kind of an attitude. He expects a very high level of excellence and he's not afraid to tell you. I think it excites players and makes you raise your level of performance, so it should be fun.
Q: So much talk has been out there about Shaun Hill and Alex Smith battling it out for this starting spot, but do you envision yourself in that mix as well?
A: I think any quarterback wants to play. I don't think it would change your attitude towards how you prepare though. I think everyone prepares to play. I'm going out there like any quarterback across the league thinking the reason I'm doing all of this, the reason why we are all here doing the off-season things is to play and play well. I think that has to be your attitude.
Q: Do you have any hidden talents/interests/hobbies outside of football?
A: I'm a pretty nasty whiffleball player.