TV49 spent some time with cornerback Tarell Brown prior to the end of the team's OTA's in June for an Up Close feature. Enjoy reading the Top 5 from that interview below and be sure to also check out the entire segment by visiting our multimedia section.
Q: In hindsight, how would you sum up your rookie season with the 49ers?
A: It was about what I expected. I knew the season was going to be long, but you hit a wall around game seven or eight. Your body gets to a point where it feels like it's about to shut down and you have to keep pushing through it. But overall, it was a good year.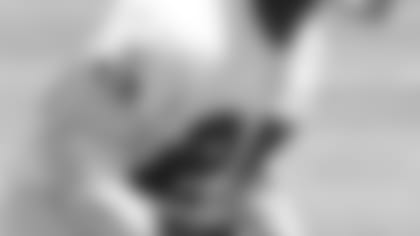 Q: You started the year off with a hamstring injury and then hurt your knee at the end of the year. What was it like going through those injuries when you're trying to fight for playing time?**
A: It was hard and frustrating, but at the end of the day it's part of the game. You go out there and work as hard as you can, but injuries are going to come and you just have to bounce back from them. You can't let it get you down, and you just keep working in the classroom so you don't get too far behind once you get back on the field.
Q: What was it like to have a chance to contribute on special teams most of the year, as well as on defense in December?
A: It was exciting because special teams is fun. It's like being a warrior out there. On special teams, you have to have a lot of guts and heart to get out there, run with the best of them and hit those guys as hard as you can. You see guys flying around and getting their helmets knocked off, and so it was a good experience. You always want to go into a situation and get a lot of playing time, but I feel I did pretty well on special teams and then worked my way into a defensive role. I just wanted to help the team any way I could.
Q: You and the rest of the secondary look like you're pretty competitive at practice as far as getting turnovers and knocking balls loose. It also seems like in the process you guys talk a lot of trash out there and have a pretty good time with one another?
A: We love it! We're the closest friends on and off the field, but it's a competition. You go out here every day to work hard and fight for a job. Every time you get an opportunity to get a turnover it's important for the offense and for the team. You have to get the ball back to the offense and that's going to help them get more points on the board. It's also helping the defense out as well. You have to teach yourself good habits and so in practice you try to take the ball away every time you get the opportunity. Every time the ball touches your hands, you have to catch it. If not, you have to do pushups.
Q: What goals do you have for yourself going into year two and what can fans expect from you?A: Plays, I expect to make a lot of big plays, get my hands on the ball and contribute to this team any way I can. If the coaches want me to be on kickoff, punt return or kick return, I just want to help the team. I feel I am a versatile player and I can do a lot of different things but I just want to make plays and bring us back to where we should be. I feel this team has a lot of goals we can achieve so if we just keep working hard like we've been doing, everything will be fine.