Tuesday's Niners Daily looks at the most memorable episodes of 49ers Studios' documentary show, "The Faithful."
Our countdown is for a good reason.
The San Francisco 49ers show will enjoy a mini-marathon of sorts over the next few days on Comcast SportsNet Bay Area.
Episodes one through 11 will air on Christmas Eve and Christmas day. Check your local listings.
If you'd like to watch all of the episodes online, click here.
If you need some recommendations, the 49ers Studios crew put our heads together to share five of the most memorable episodes of the show's inaugural season. It wasn't easy to do. So be sure to watch as many episodes as you can. You'll find several episodes that resonate. The documentary show covers many bases for the team's fans. From A-list celebrities to hardcore fans and underrated heroes in team history, "The Faithful" is a must-see show for fans who are about to enjoy downtime during the holiday season.
So without further ado, here's a list of the top episodes of season one.
Reasons to watch: It's hard to argue against Grateful Dead guitarist Bob Weir's story being the most unique and impactful of our celebrity tales in the Bay Area. The legendary musician changed San Francisco culture, and he did so with a close eye on his beloved team.
Episode fun fact: Weir was an avid flag-football competitor, and he played such games with celebrity friends like actor Woody Harrelson.
Reasons to watch: Cross-country runner. Die-hard supporter. Charitable motivation. Amazing scenic shots. This episode has it all and then some. Follow San Jose native Christina Lee and her cross-country trek to raise money for a worthy cause. Her story, plus the reason for her painstaking run, serve as the centerpieces of this heart-warming show.
Episode fun fact: Jerry Rice serves as a source of inspiration, and the G.O.A.T. extends a special invitation to Lee, one that is too good to pass up.
Reasons to watch:Everyone knows about the efforts of the 49ers owner and head coach during the team's five Super Bowl triumphs. But what about the franchise's general manager. This episode serves as a history lesson on John McVay and his role in helping San Francisco to reign over the NFL in the 1980s and beyond.
Episode fun fact:  Many of McVay's football memories, including items from the defunct World Football League, are showcased in his awesome man cave.
2. The Home Away from Home
Reasons to watch:** If you live in "The Big Apple," and grew up supporting Bay Area sports, Finnerty's is going to be your preferred destination for watching the 49ers. In this episode, we uncovered how this Irish sports bar became the top New York destination for Bay Area transplants.
Episode fun fact: Comedian Al Madrigal, who is one of four subjects in an episode based on 49ers-loving comedians, makes a well-timed appearance.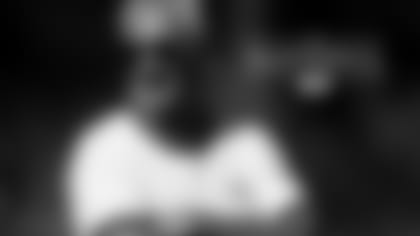 Reasons to watch: We saved one of, if not the, best episode for last. This documentary on former two-time Super Bowl-winning coach George Seifert will air this week on NBC Bay Area immediately after "Sunday Night Football." The Seifert selection atop this list was a great dialogue between producers and vice president and executive producer Robert Alberino Jr.. Ultimately, we deciced the San Francisco native, who grew up as a fan of the team, underscored many of the reasons for making this show. It's our intent to tell the best stories of 49ers fans and team heroes. Seifert fits both categories to the utmost.
Episode fun fact: Hall of Fame quarterback Joe Montana shares his feelings on his former head coach.