Loud noises! Brick Tamland voice And then some more. And more. And – you get the point.
That's what the 49ers will experience Sunday in Seattle. It will be louder than any game in the history of CenturyLink Field, too. The Seahawks advanced to the Super Bowl in 2005, winning the franchise's only NFC Championship game at home. Certainly the home-field advantage played a role in psyching out the opponent.
But will the crowd influence the upcoming rubber match with the Niners? That's the question I'm looking to answer in this week's edition of "The No Drag Zone," or "TNDZ," for those wondering what the letters in the headline meant.
I did some number-crunching this week and came away astounded with how dominant Seattle has been at home this season, particularly on defending the opponent's opening drive, as well as their first-quarter and first-half performances.
Here's the recipe for the Seahawks 8-1 home record this year. Force a three-and-out on the opening drive, take an early first-quarter lead and then lean on the opponent in the second quarter and let the rowdy crowd spoil any upset opportunities for the road team.
Here are the key takeaways from Seattle's success on opening drives in nine home games:
-The Seahawks didn't allow a single point.
-Seattle scored an interception return for a touchdown, effectively giving them a 7-0 scoring advantage on their opponent's first possession.
-The Seahawks forced five, three-and-outs.
-Seattle gave up six first downs (four by offensive plays, two by defensive penalties).
-The longest drive from an opponent was a 5-play, 92-yard drive by the Arizona Cardinals. Carson Palmer, however, was picked off on a 3rd-and-2 from Seattle's 5-yard line. The saving grace was that Palmer threw four interceptions and Arizona managed to beat the Seahawks at home.
Here are the key takeaways from Seattle's success in the first quarter of nine home games:
-The Seahawks either tied or outscored opponents in eight of 9 home games. The Tennessee Titans (7-9) led 3-0 in an Oct. 13 meeting.
-Seattle held opponents scoreless seven times, including in each of their last four games at CenturyLink.
-No touchdowns were scored against the Seahawks, who allowed as much as a field goal on two occasions.
-Seattle outscored its opponents 49-6.
Here are the key takeaways from Seattle's success in the first half of nine home games:
-Seattle outscored opponents six times, were tied once (3-3 to Arizona) and trailed twice with Tampa Bay generating the biggest lead (21-7).
-The Seahawks held opponents scoreless four times, including in each of their last two home appearances.
-In total, Seattle outscored opponents 199-54.
By now you must be thinking, "OK Taylor, they're good at home in the first half. We get it. So what does this have to do with the third meeting between the two bitter NFC West rivals?"
Well, it means early success can really swing the tide in San Francisco's favor.
If San Francisco can march down the field and put up points – even if it means a three-pointer off the right leg of Phil Dawson – they'll take it. Points will be at a premium and the same goes for earplugs. If the crowd at CenturyLink gets so much as a whiff of early success, that place starts feeding off the other team's struggles like me in our team cafeteria on taco Tuesday. You want to combat that? Move the chains, put up points and neutralize their aggression.
"We only have 11 on the field just like them," Colin Kaepernick said this week.
It was definitely one of the more memorable comments from a Niners player on the phenomenon known as Seattle's "12th Man." Seattle's 1-through-11th man certainly poses a threat to San Francisco's chances of making the franchise's seventh Super Bowl appearance. The Niners will need to produce early to win this game. Fortunately for them, in each playoff win this season, San Francisco has built identical 6-0 advantages on the road.
Sure, we all want touchdowns. They're flashier and more memorable than field goals. There's no denying that. But in the end, the Niners must set the tone with early offensive success. If that doesn't happen, San Francisco will have to find ways to dig out of a hole just like they did when facing a 17-0 hole in last year's NFC title game in Hot-lanta. Not ideal, but anything's possible.
- Guest Author x @49Dzn -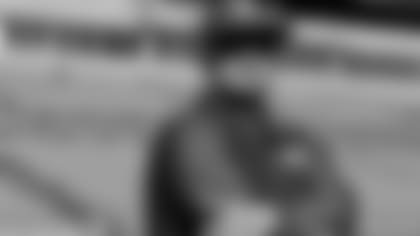 Each week TNDZ will ask a guest author to share insight on their respective roles with the 49ers. Next up to bat, or write, 49ers Creative Services Manager and Bay Area native Ben Mayberry explains his role in the creation of the team's "Quest For Six" marketing campaign and his postseason gameday role.*
When it comes to my job with the 49ers, my approach is to always keep the perspective of what a fan wants to see. I want to help provide great content for the fans; because I feel like being in this position and being a fan of this team growing up, it's our duty to share lasting content back to the fans.
When I first created the "Quest For Six" imagery and collaborated with our team on our postseason marketing campaign, my approach was all about wanting the 49ers to be considered as the coolest team out there. I wanted to provide content that gets our fans excited about the 49ers. Trying to get people engaged with our team who aren't normally 49ers fans is something I really enjoy, too. It's great to have a part in creating those lasting feelings about our football team. Twenty years from now we'll look back and remember "Quest For Six" and how it was a period in the organization's history.
I feel grateful that I've been able to help the 49ers Studios Crew in the postseason and I appreciate that they see value in me helping out with on-field camera work. I've been trying to honor that by shooting the Sony Action Cam videos from our sideline. It's a challenge because you can't really zoom in to shoot. You have to be up close and you have to position yourself where a potential big play can happen. I also try to sprint over and beat our players back to the bench so I can get the classic celebration shots. It's always good to plan all that out and all of the different shots we need to make a compelling video. I look forward to our next Action Cam video in Seattle and hopefully another run at the Super Bowl.
Oh, and if anyone has ideas for graphics, shots or a perspective of the team you want to see on Gameday, hit me up on Twitter and share your ideas.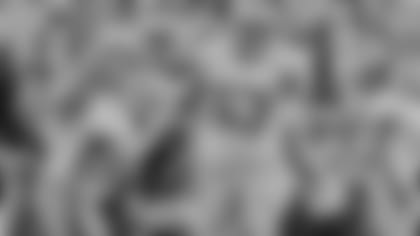 A two-minute interview can sometimes be as good as a 20-minute in-depth sit-down. I caught up with second-year defensive tackle Tony Jerod-Eddie to get his perspective on his increased role with Niners, plus his take on what it's been like living out of suitcase in recent weeks.*
NINERS365:How do you spend your time on these outgoing flights and hotel stays in the postseason?JEROD-EDDIE:I don't do too much, really. I try to relax. The night before the game I'll watch film. I'll watch some cut-ups of the opponent and then I try to relax and clear my mind. The biggest thing is staying off my feet so I can be ready to go.
NINERS365:Do you think it's been easier to deal with the travel and get into a routine since the team will be playing in its fourth consecutive road game?JEROD-EDDIE:Yeah, I feel like I'm living out of my suitcase. Each time we leave, I halfway unpack it, throw in some new underwear in there, a couple of new t-shirts, socks, and then I'm ready to go.* *
NINERS365:What are you seeing on tape from Seattle's offensive line this week?JEROD-EDDIE:There are no secrets. We're very familiar with them and they're very familiar with us. It's going to be just like the two games we've played this year. It's going to be physical and it's going to be a fight.
NINERS365:This Niners team went into Atlanta last year and won an NFC title in somebody else's house, can this group take anything from that experience and apply it to Sunday's matchup with the Seahawks?JEROD-EDDIE:It's a new year. It's going to be a different game, but it is against somebody we know very well. At the end of the day, it's going to be about who plays the best fundamental football.
- Fun with Graphics -
*The 49ers Creative Service team crushes it each week in our Infographic series (#INFOGFX49) and on all the #QuestForSix imagery you see on your timelines. Here's their take on Kaepernick's Superman celebration in Carolina. Plus, the creative team put together a look at what Niner nickname jerseys would look like after the NBA unveiled its own "Name Collection" series last week.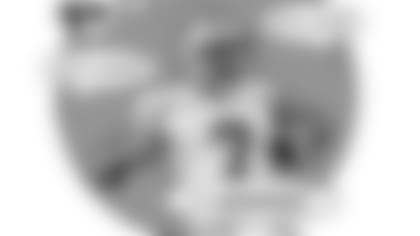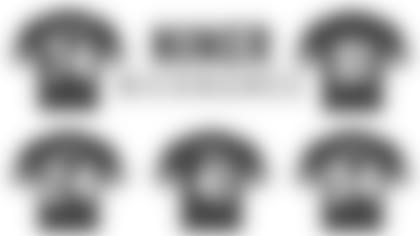 - Favorite Tweets x #49ers Roster -
The 49ers have 53 players on the roster and an 8-man practice squad. Those characters in the locker room certainly know how to express themselves in 140 characters or less. Let's enjoy their best tweets of the week.
- Recommended Viewing -
*Watch these videos. Why? Because the people who edited them stayed late in the office each day to make them for you.
*- Stats Don't Lie - *Every week our public relations staff produces a stat book that touches on the latest and greatest numbers for our team. There's always one each week that makes your head snap back and say, "Wow!" Here's the digit that had me in awe this week...
Ahmad Brooks has 4.5 sacks in two postseason games this year. With 2 more sacks against Seattle, the 49ers outside linebacker could record the most sacks in a single postseason in NFL history. Since sacks were made an official statistic in 1982, no player has recorded more than 6 sacks in a single postseason.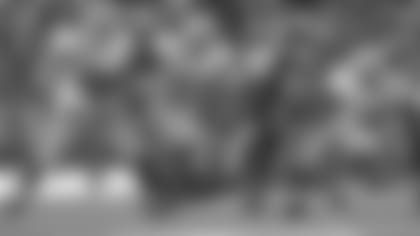 This is the moment we've all been waiting for. Ever since the regular season schedule was announced, it always seemed like we were destined for this, 49ers and Seahawks in the NFC title game. I've seen a lot of expert predictions and most have Seattle winning at home. It's certainly possible, but you can't ignore the way the Niners are surging towards the finish line. San Francisco has picked up steam in each of the team's eight consecutive victories. You can't ignore the way Michael Crabtree has balanced the offense or how the team's Pro Bowl linebackers are hitting any and everything moving. I know this is probably one of the most challenging road experiences this team will encounter. The stakes are high. No doubt. But this is only for the tough. And I truly believe the Niners are the toughest team in football. So with that being said, I'm picking San Francisco to beat Seattle 20-16.