Attitude is everything in the National Football League. Sometimes all you can control is how you feel and how you display your emotion. In most cases, those who handle their stress in a calm and cool manor tend to succeed in trying circumstances.
Enter NaVorro Bowman. San Francisco's three-time All-Pro linebacker did everything he could this past year to lead the Niners to a Super Bowl victory. Ultimately, Bowman's quest to be a world champion fell short. Making matters worse, he suffered a serious knee injury in the NFC title game during a goal line collision that saw the star linebacker force a fumble and hold on to it while he was in serious pain. As Bowman was down on the field and eventually carted off the field with a torn ACL in his left knee, San Francisco's star linebacker did his best to keep his emotions in check.
The end to Bowman's season doesn't spoil the rest of it. Fans of the Niners will look back on 2013 and remember everything the fourth-year linebacker did to make it memorable. You can't look past the 145 tackles he made in the regular season, plus the career-high five sacks, four forced fumbles and two interceptions.
Oh, and if you were living under a rock for the past few months, Bowman closed a 43-yard run at Candlestick Park with serious style points as he intercepted Falcons quarterback Matt Ryan and returned the takeaway 89 yards to score the final touchdown.
We won't remember Bowman being carted off in Seattle. When we think about Bowman's epic season, we'll remember him sacking Cam Newton in the NFC Divisional Playoffs and imitating the quarterback's signature Superman celebration. We'll remember Bowman chasing Russell Wilson all over the field in a Week 14 home win over Seattle. We'll remember the way Bowman came through for the Niners in the biggest games of the year. No, scratch that. We'll remember how he came through for the team in every game of the 2013 season.
Bowman's injury hurts. We don't know when he'll be able to return to the field, but if anyone knows Bowman, they will recall his attitude and how it will allow him to follow the doctor's orders and do whatever is necessary to return with a vengeance.
While Bowman is on the mend, a tough circumstance to say the least, the star linebacker and Defensive Player of the Year candidate posted a message to Niners fans on his personal Instagram account. "I will like to take the time out to thank all of you for your support!! Niner fans are truly the best!!!" wrote Bowman as a caption to a recent post. "I am truly blessed to have your support and look forward to connecting with all of you during my recovery!"
That's the type of attitude that separates the good ones from the great ones. And that's why Bowman is easily one of the greatest players in football.
Best of luck in your recovery Bo.
- Fun with Graphics -
*
The 49ers Creative Service team crushes it each week in our Infographic series (#INFOGFX49).*Here's their take on Bowman's "Defensive Player of the Year" candidacy.
*
*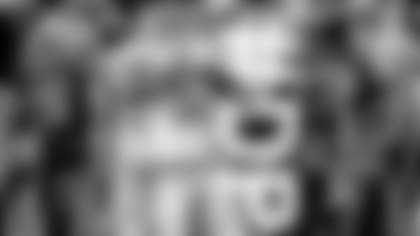 - Favorite Tweets x #49ers Roster -
The 49ers have 53 players on the roster and an 8-man practice squad. Those characters in the locker room certainly know how to express themselves in 140 characters or less. Let's enjoy their best tweets of the week.

- Recommended Viewing -
*Watch these videos. Why? Because you'll be better informed as a football fan.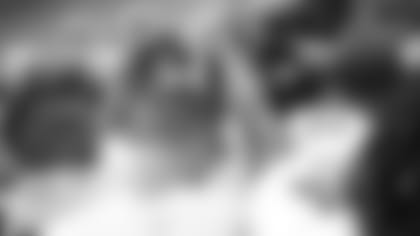 The offseason is a totally different beast. It is. There's no feeling like gameday, so the absence of a 12-hour workday on Sunday will feel different. I'm not sure what to do with myself with 48 hours of free time. I guess I'll familiarize myself with my family members, my loving girlfriend and my golf clubs. I guess that's not so bad. The work here at 49ers Studios is never done though. The hay is never in the barn. We're cooking up better ways to produce content for the fans and we'll have plenty of great projects to roll out in the coming months. (And we're looking to hire a new producer...) Right now, I want to take this opportunity to thank everyone for spending their precious time on our web site. It's been an honor to keep you guys entertained and we look forward to keeping it going until the ball kicks off in September at a certain billion-dollar stadium in the South Bay. I promise I'll keep the #Niners365 movement alive and well with columns in this space. So for now, I say goodbye, only until next week.