Sometimes you have to remind yourself that Joe Staley is just wrapping up his third season in the NFL.
In what is becoming a routine, the linebacker was named to his third consecutive Pro Bowl earlier in the week which proves the amount of respect he has from other players, coaches, and fans around the league.
"It doesn't get old at all," said Willis on a conference call Tuesday after being notified that he will be the NFC's only starting inside linebacker. "It's still a special honor because there are so many other guys that deserve that honor to make it to the Pro Bowl, and for me to make is always an honor. It's always a blessing."
Willis is following in the footsteps of former 49ers legend and Hall of Fame safety Ronnie Lott, who made the Pro Bowl in each of his first four seasons in the league.
"Just being put in the same sentence with Ronnie Lott – Mr. Ronnie Lott – is an honor. I'm at a loss for words because that's a guy who has played the game, who has been one of the best players to ever play, who is a Hall of Fame guy."
"I'm going to continue to work and strive to get better each year that I am able to play this game of football, and if I do that, then things should be able to take care of themselves."
The unquestioned leader of the 49ers defense has had the fortune of studying under another Hall of Fame great, in head coach Mike Singletary.
"I just think Patrick is a very unique guy," Singletary said. "He's a guy who's always going to be around the ball. He has the instincts. He has the speed. He can be where he wants to be. But, he's naturally going to make more plays than other linebackers simply because he can be in certain places that they can't, simply because of his speed."
Singletary feels that for as good as his young linebacker is, there is still a large amount of potential waiting to be tapped into for years to come.
"Pat has a ways to go before he gets all of it. This guy, I don't know how good he can be. But I know he's not there yet. He knows it as well. There is so much more that he can do better, and I don't say that being negative towards him. I say that in God's gift to him in terms of what He has gifted him with is tremendous. It is amazing to me that a guy could have that much ability as a linebacker."
Willis leads the league in tackles with 147. He has also set or tied individual career marks in sacks (4), interceptions (3), and touchdown returns (1).
The unselfish player understands that much of his statistical success is a tribute to the guys playing in front of him, whose efforts in taking on blockers have freed him to run free and make plays.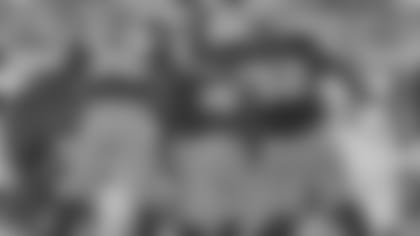 "I know that I've got to do something good for the guys up front," Willis said of his teammates. "Because, without them this wouldn't be possible. Those guys played tremendous all year, have created double teams and have allowed me to go out there and play football the way that I know how. I'm thankful for [NT] Aubrayo [Franklin], I would have loved for him to have made it. Just all of our guys have been [good], so this award is just not mine by itself. I take this on behalf of those guys as well."
As a defensive unit, the 49ers have hung their hats on the ability to stop the run and dictate play at the line of scrimmage. The 49ers command top-10 rankings in both points allowed per game (18.3) and average rushing yards allowed per game (97.7).
Franklin's play in particular has been a huge factor in how well the defense plays. He is having a breakout year on defense, but plays a position where opportunities for statistical achievement do not regularly arise. Willis conceded this as a factor in allowing for his performances. It does not escape the head man either.
"I'm a little bit disappointed that Franklin was not named in some capacity to the [Pro Bowl] team," Singletary said. "I understand it. He's right there in the middle of it all in the trenches, and sometimes it's hard to see and appreciate the work that those guys do. Hopefully, [he goes] next year."
Before Franklin, Willis, or any other defensive players begin their 2010 Pro Bowl campaign, they have one final game to close out the season.
Visiting St. Louis, the defense will look to duplicate the superb performance from Week 4.
The 49ers shutout the Rams 35-0 with two touchdowns coming from the defensive side of the ball. Willis had one of the best performances of his career with 11 tackles, 2.5 sacks, and an interception returned for a touchdown.
The 49ers (7-8) insist they will not take the (1-14) Rams lightly as they attempt to finish the season on a positive note and play a well rounded football game.
"It's a great opportunity for us this week to go on the road," Singletary said. "It's our last game of the season, so we want to finish on a great note. We want to go there and play the very best football that we can play, and once again, we're looking for that complete game where the offense and defense and special teams are clicking on all cylinders. We want to start fast and play the best football game of the year."
For the defense, that will mean to continue a feeding frenzy of late which includes 23 takeaways in the last seven games and 15 takeaways in the last three games. The 49ers are the only team in the NFL to have at least five takeaways in three different games this season.
"We're trying to ball-hawk," cornerback Tarell Brown said on the recent play. "Get the ball back to our offense. Our offensive can score at any given time and we're just trying to give them the opportunity where they can put a lot of points on the board."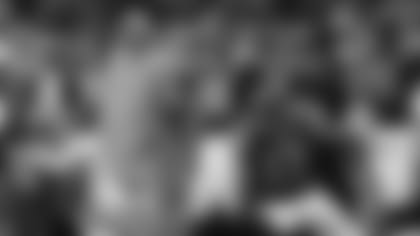 Brown was instrumental the last time the 49ers visited St. Louis by recording a game-sealing interception of a pass intended for receiver Donnie Avery. Brown has been matched up with his division rival numerous times over the past two seasons and knows what to expect come Sunday
"Donnie Avery's a very fast, straight line guy. I've played him for the past two years. He's done a great job being the number one receiver for them."
Perhaps what may be more unfamiliar to the 49ers is who will be lining up in the backfield for the Rams with both the quarterback and running back positions yet to be determined.
Running back Steven Jackson missed the last game due to a back injury and head coach Steve Spagnoulo will not commit to naming a starting quarterback between Keith Null and Kyle Boller. Whoever gets the nod, Singletary notes that both uncertainties should be of little worry to his squad.
"I'm not really concerned whether or not the running back plays, Steven Jackson whether he plays or not," Singletary said. "I don't care who the quarterback is going to be. It doesn't matter. The most important thing for us is to make sure that we're prepared, we're ready to go. And, when we get there, whoever is there, we're going to line up and we're going to play our game. So, that's the thing that we're going to be focused on all of this week."
Most players would just assume that they are going to get St. Louis' best.
"You're still going to prepare as if those guys are going to play," defensive tackle Demetric Evans said regarding the situation. "Their running back is their thoroughbred. He made the Pro Bowl for them so he's one of the best in the NFC. He's an impact player. You want their best guys."
The 49ers are looking to close out the season by winning three of their last four games and record their first back-to-back wins since opening the year 2-0. Dating back to Week 1 was also the last time the 49ers were able to win on the road.
"It's always good to finish strong and get your momentum going in to next year," Evans said. "It kind of sets the tone for next year, especially being on the road. We didn't play so well on the road this year and it'd be a good way to finish up with a win."