There's a reason it's called the money down. Third down is where you make your name in the NFL, and in turn, it's where you can earn a substantial living. It's directly tied to success, and certainly has correlated to the 49ers best and worst defensive performances of 2010.
The 49ers are 5-2 when keeping opponents under a 45-percent third-down conversion rate. Only losses to Atlanta and Philadelphia in which the 49ers opponents combined to convert 8-of-26 third downs went against the trend. Those losses were particularly tough. Both came within three points and by the end of the Eagles defeat, the 49ers were 0-5 to start the season.
The players know how important the down truly is.
"We pride ourselves on getting off the field on third downs," linebacker Parys Haralson said. "You try to get off on third downs, you stay fresh and you get the offense back the ball."
Defensively, the 49ers top performance on the money down this year came against Sunday's opponent. Perfect timing? Perhaps. A Significant opportunity? Definitely.
The 49ers held the Rams to 2-of-14 third down conversions on their way to a 23-20 overtime win back in Week 10. The last defensive stop was most critical. It took place in overtime and gave the 49ers the possession to set up Joe Nedney's 29-yard game-winning field goal.
The 49ers committed 14 penalties that day which supplied St. Louis with several first downs. They played superb defense on third down however, a trend that's been constant in victories.
Overall, the 49ers rank 14th on third down, stopping opponents 39-percent of the time. Conversely, the Rams have picked up 35-percent of their third downs.
Even more impressive though is the fact that the 49ers defense ranks eighth in opponent three-and-out drives. Out of the 167 defensive series the 49ers have played this season, 42 drives (25.1-percent) have resulted in three-and-outs.
So while the defense has come up with 13 interceptions and six fumble recoveries, third down stops are highly valued by the unit as well.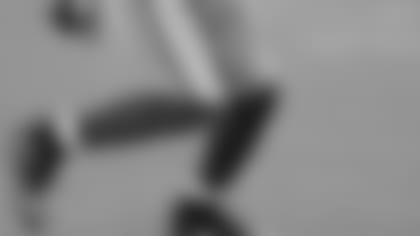 "It's a turnover," explained cornerback Shawntae Spencer, who is tied for the team lead with three interceptions. "We look at it the same was as a turnover. That gives our offense more opportunities. We definitely want to keep that ratio in our favor."
More importantly, the 49ers want to keep the scoreboard in their favor.
A loss would eliminate them from playoff contention. Knowing what's at stake, the players are as focused as ever on the task at hand, beating St. Louis and staying alive in the NFC Playoffs.
"Everyone's very focused… real focused on the opportunity," said Spencer, who has never played in the postseason in his seven seasons with the 49ers. "Everybody's keyed in and put everything else out of their life. It's tough. It's the holidays. But I think everyone has put in the time needed to do what we need to do on Sunday."
No matter how the season started, the 49ers are thankful to remain in the playoff conversation.
"It's an amazing opportunity," Haralson said. "This is basically a playoff game. You're amped up and ready for Sunday to come, but still, we've got to get our preparation.
"For all that we've been through, we still have a chance, a fighting chance."
Notes and QuotesThe 49ers have not named a starting quarterback, though there was a report posted earlier on Wednesday from the NFL Network that said Troy Smith would start for a second time against the Rams this season. Mike Singletary is expected to make the official announcement on his starting quarterback in his Thursday press conference.
Moments before the news broke, offensive coordinator Mike Johnson said the team had not settled in on a particular quarterback. Johnson said he was told to prepare both quarterbacks to play. "I'm going to do exactly what I've been told to do," he said. "I'm going to make sure that both guys are prepared to play, and then when that decision gets made sometime later in the week, I'm sure he'll let me know and we'll go with the guy and we'll go from there. However, next four quarters, that's the main focus."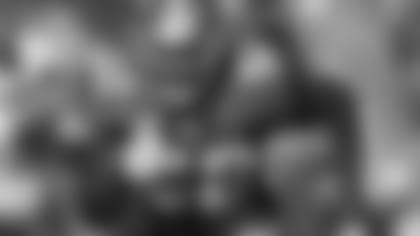 Joe Staley was second in Pro Bowl fan voting for all inside linebackers behind Brian Urlacher of the Chicago Bears. Willis is eager to play against the Rams and Pro Bowl runner Steven Jackson, a test that requires all 11 defensive players according to Willis.
However, the 49ers have allowed 3.2 rushing yards per attempt indoors since 2007, largely due to strong performances against the likes of Jackson. The 49ers run defense has been solid all season long for that matter. The unit ranks seventh in the NFL allowing 100.6 yards per game and has not allowed a 100-yard rusher all season, or in the past 20 games.
Willis wouldn't call it the biggest game of his career. To him, they all are. "Honestly, every game that I play from the beginning of the season (on) to me, is a big ball game. From the standpoint of individual play and the aspect of wanting to win. Whether we are in the playoffs right now, or since we're fighting – it's still a big game to me."