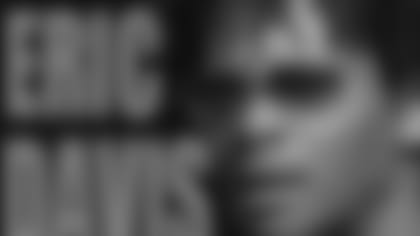 Catch up with former 49ers cornerback Eric Davis each week as he recaps the game. In this latest column, Davis discusses the 49ers big win over the Rams. **
The San Francisco 49ers did exactly what they were supposed to do against a BAD Rams team. Overall, the 49ers are beginning to do more of the little things. Things went nearly perfect for the 49ers in the first half. Frank Gore gashed the Rams defense for 106 yards on the day. Bryant Johnson showed flashes of why the 49ers wanted him in the first place. He turned basic slant routes into BIG plays. DeShaun Foster had a productive day spelling Gore at the running back position. Jason Hill continued to take strides forward by making some key grabs for the 49ers offense. And, Vernon Davis found the end zone for the second time in as many weeks.
Shaun Hill completed passes to seven different receivers and the Niners scored touchdowns on five consecutive drives. He was extremely efficient and effective moving the offense with his arm. Hill also did a great job buying time for his offensive line by sliding in the pocket or running when necessary. Most importantly, he protected the ball when the Rams did get to him and never put his defense in an adverse situation.
The 49ers secondary had its best game of the year. Nate Clements made Rams' big play threat Tory Holt nonexistent. Walt Harris ran step for step with receivers all day and had some key break ups and an interception. Michael Lewis had eleven tackles, one sack, and deflected a pass that was intercepted by Clements. That is big time play from the safety position. The 49ers secondary is the most experienced in the league. They performed at a level of play that is what is expected of them by the coaches and their teammates.
The Rams were able to hit the 49ers for a couple of long runs and a few big pass plays. Those plays were part Saint Louis Rams, and part 49ers. After giving up 40 points and 35 point at the half in consecutive games, the Rams HAD to show some type of fight. However, the 49ers helped them out by losing some of their focus and intensity. That was most obvious on offense when the unit committed false starts on three consecutive plays. That is never acceptable.
The team does seem to be responding to Head Coach Mike Singletary. The team blocked, tackled, and made plays the way we all wanted to see. There were big hits and big plays on both sides of the ball. The team also played with a lot of enthusiasm. The 49ers are playing a more aggressive and physical game now. And, it is ALWAYS nice to beat the Rams. Good win.