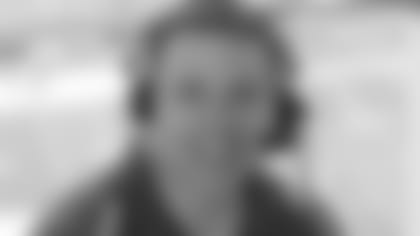 It's the Holy Grail of football, idolized by every player who straps on their helmet on Sundays. The Super Bowl is more than just a championship game, it can define a player's entire career and immortalize him along side the legendary coach the game's trophy was named after -- Vince Lombardi.**
Former 49ers linebacker and current KNBR's 49ers game day color analyst Gary Plummer knows all about the glory of playing in a Super Bowl. The last time the 49ers won the trophy was here in Miami in 1995. Here's Plummer's breakdown of the big week!
The amount of media attention and constant press conferences that occur during Super Bowl week are endless. It's not necessarily that much different for superstar players who are getting interviewed ever week anyway and front-line starters. But it is much different for the guys who are normally just special teams or role players. They can go their entire careers and never have a story written about them, but if they play in the Super Bowl game, it's an entirely different situation.
With so much attention and so much going on, players must really try not to let their focus stray from the game. That can be difficult. After all, Miami is a great place to stay. Every street offers elite dining and entertainment attractions. The players from the Colts and Bears have to really just recognize that they have the entire off-season to entertain themselves.
If you could somehow get a count total of the number of Bears versus Colts players who are out hitting these sites, I'd venture to say that the team with the most is going to be the losing team. They really shouldn't be interested in anything other than this ultimate moment in their lives.
I can remember growing restless with having the week off before and some of the guys couldn't understand why we had a curfew on a Monday night when we got into town. After all, we hadn't had a Monday night curfew the entire year. We were just looking to break up the monotony of two weeks of constant football preparations and no game. So, a bunch of guys stayed out until three o'clock in the morning and it caused a big rift and there was almost a fight in one of the team meetings. I think that was really the only time that most of us even went out.
After that, they rented arcade games and brought them in. We had a foosball table and about 50 different arcade games and pinball so that if you wanted to get away from just watching film and being in your hotel room, you could do that. All those areas were off limits to anyone other than players. That included friends and family. We could obviously see our families when we wanted, but our interactions were limited with some areas like the video game room off limits.
Just getting friends and family to the game can be a nightmare with everyone willing to do anything to get a ticket I had put the message out already because we knew we were going to beat Dallas. I told everybody long before that, 'Look. I have 50 family members here in the Bay Area. My first priority is my wife and kids, then my mom, dad and siblings. For anyone else, we're going to do a lottery.' There was a lottery for about ten more tickets and whoever didn't get it couldn't get mad at me because I never had a choice in who was coming and who wasn't coming. You just put your name in a hat. If your name got drawn, great. The 49ers told every player that first week everything had to be done by Wednesday. That was the experience of the 49ers having been there previously four other times. They literally walked us through the process in the team meeting room downstairs where we designated who was going to be on our list. It was amazing because after that point, Wednesday of the first week, you no longer had to worry about any of that because it was done.
Unfortunately for San Diego, they were still worrying about ticket details just days before the game. I had Chargers players, guys that I had played with, calling me on Wednesday, the week of the game, asking me if I could help them with rooms, fights or tickets. Mentally, it was debilitating for a lot of the Chargers players.
That might have played a part in our 49-29 victory over the Chargers in Miami, but was certainly not the only factor. Obviously we were a better football team when we played the Chargers in 1994, but the moment it sunk in that I was going to get a Super Bowl ring was when Jerry Rice told me.
I was studying my audible adjustments by my locker and Jerry Rice came over and put his hand on my shoulder and said, 'Hey, don't worry. Tonight I'm going to get you your first Super Bowl ring.' I still get chills on the back of my neck when I say that because at that time I was sure too. I know there is no such thing as being more than 100-percent sure, but I was 1,000-percent sure we were going to win that Super Bowl.
I literally got on my cell phone, called my wife and said, 'Have the kids by the rail at the 50-yard line with two minutes left to go in the game because I want them on the field to celebrate with me,' and they were.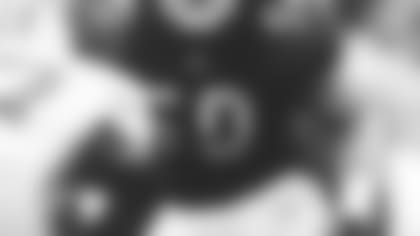 Jerry Rice had delivered on his promise. He went out and scored three touchdowns, one with a separated shoulder. He'd been there. He'd been there and done that. He knew he was a big game player. That's why we were so confident because there were so many of those guys who had been in that game before. There were big game players from Jesse Sapolu and on down the list.
For Steve Young, it was the chance to put himself in a new stratosphere. It didn't matter how many passing titles you had won, you weren't a great quarterback until you'd won a Super Bowl.
You can look at Dan Marino, you can look at Dan Fouts, both of whom are in the Hall of Fame and both of whom are great quarterbacks, but there's always going to be that asterisk next to their names. They were great during the regular season but they never won a Super Bowl. That has to eat at them.
For the players on Chicago and Indianapolis who don't want to head home in second place, here's some of the things I have learned. When you think you've prepared as much as you can prepare, prepare some more. One of the greatest things that can happen to you as a player is when you realize how to react to the unexpected. Something unexpected is going to happen to a player in this game. If you prepare for that in your mind, then the confidence level is beyond belief.
I can remember early in that Super Bowl week having trouble getting to sleep -- Monday, Tuesday, Wednesday. The more tape I studied, the more we practiced, the more I had coaches grill me, the more confident I became. The anxiety, the butterflies that are the size of bats, all those things that happen as a player, the better prepared you are as a player and the less impact those other things will have on you as a player. That would be the number one thing - preparation. All that preparation paid off for us and we were able to enjoy the 'ultimate moment in' our football lives.