The 49ers boast the NFL's fourth leading rusher in Frank Gore, who happens to beat out all three guys ahead of him in total yards with the highest average yards per carry at 4.9. Gore's notched two 100-yard rushing outings so far on the year, and the 49ers could use a third from him against a New York Giants team that offensively is known for controlling the clock with their run game.
"We want to keep their offense off the field obviously because they are good, and keep the ball out of Eli Manning's hands and their big running back," said starting left tackle Joe Staley. "We have a really good running back on our side in Frank and so we want to feed him the ball as much as we can and get the running game going, try to eat up that clock and win the time of possession battle. I think it's very important in this game and it comes down to finishing, being aggressive and physical up front and getting the yards that we need."
Gore's offensive line thrives on opening up holes for their tenacious back, but the Pro Bowler is about to see some variations when it comes to his lead blocker.
The team's sole fullback in Zak Keasey was placed on injured reserve on Tuesday, leading to Wednesday's signing of David Kirtman off the Chargers practice squad.
The newest member of the team will need to get caught up to speed quickly, but feels he has somewhat of a head start after playing in Norv Turner's offense in San Diego.
"I'm pretty familiar with the terminology, because I've spent the past six weeks in San Diego – that helps with the transition," said Kirtman.
A traditional blocking fullback has never been the staple of a Mike Martz offense. The 49ers coordinator instead prefers a versatile fullback who can play more of an h-back role, and it so happens that the 49ers host a few players on their roster who can handle those skill requirements. So, while Kirtman could be active this Sunday because of special teams and might eventually move into Keasey's role, Gore is likely to see more familiar faces paving his pathway up in New York in Billy Bajema, Michael Robinson and Delanie Walker.
"Zak is a big loss for us because he could do so many things at fullback position. He was a solid blocker, and a good catcher out of the backfield but we have guys like Michael, Delanie and Billy who can step up in that position," said Staley. "I'm interested to see what they can do. They are all really good blockers and having Delanie come out of that fullback position gives the defense a lot of things to look at it. So we'll plug guys in there and go on."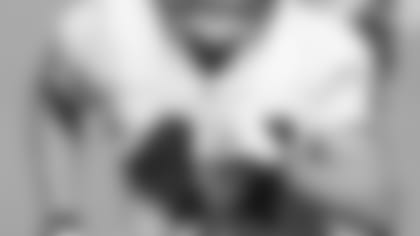 Bajema has seen extensive time blocking in the run game during his time with the 49ers and is probably the best blocking tight end on the roster next to Vernon Davis. The fourth-year tight end also worked considerably this off-season on his route running ability, and typically stays after to catch passes with other teammates or off the JUGS machine.
"I have a lot of confidence in the passing game, obviously with Vernon and Delanie, they are a couple of guys who we've used more in that. But, I definitely have confidence that I can run routes and catch the ball and make plays," said Bajema. "I'm ready to step in and I'm just waiting for the opportunity and I'll be ready when it comes."
The reverse is true of Walker. The former college receiver with excellent hands has been used primarily in the passing attack, where he has five catches for 73 yards and a 24 yard touchdown. Walker's blocking has improved, but it's something the third-year tight end continues to work at diligently.
"It's gotten better. You know, it can always get better. I'm just going to go out there and work hard for the 49ers and just become a better blocker and a better football player all in one," said Walker. "I am just learning the schemes and executing my job and that's what I want to do to help the 49ers out in this organization."
As a running back Robinson is the least inexperienced at the fullback role, but the former Penn State quarterback has been known for delivering a few blows throughout his college and NFL career. The third-year back expects that the coaching staff will tailor schemes and design plays that best suit him.
"There are certain things you can do combat people's strengths," said Robinson. "Coach Nolan and Coach Martz, they know my strengths and my weaknesses also. So they're going to hopefully put me in a situation where I don't have to rely on a weakness."
Whatever limitations these players may have as fullbacks, they all strive to provide the kind of blocking that Gore deserves.
"You have got to raise your game for Frank," said Walker. "He's the type of guy, if you don't block – he'll let you know. You want to give it your best and open holes for Frank, because if you open holes for Frank, one guy can't tackle Frank – and that can be the big play right there."
The 49ers look for big plays from Gore, and their entire offensive unit as they ready for Sunday, but even more importantly, San Francisco needs a strong start and a big finish.
Last week, the offense enjoyed staring position at the 12-yardline early in the first quarter but couldn't muster anything other than a field goal. A second trip to the red zone netted the same result.
"Every time you get in the red zone and you have the opportunity, you've got to score touchdowns. Touchdowns win games. Field goals don't win games," said Staley of the 49ers sluggish start. "We had the right plays called, we just couldn't operate – one person here, one person there and we weren't able to get into the end zone. We really have to capitalize when we get in those situations."
The 49ers eventually got the Eagles on the ropes with a 26-17 fourth quarter lead, only to blow it in the final quarter because of a series of mistakes. The offense gave up all three of its sacks in the last period on its way to a quick three and out series, and then three turnovers.
"That goes back to finishing again," said Walker. We've just got to be better finishers. We can't allow them to get to our quarterback, especially when our quarterback is doing a great job of getting the ball out as quickly as he can and moving around to avoid sacks. It goes back to finishing. The line and the tight ends, we've got to be tight and work together in protecting our quarterback. That's one thing we're going to do this week - become better finishers and better protectors."
Finishing is a must against a New York team that understands how to do exactly that. After coming from behind to knock off the New England Patriots in last year's Super Bowl, this is a New York team that will fight tooth and nail to the bitter end. That's an attitude the 49ers need, and say they have, as they look to battle their way out of a three-game slump.
"You want to finish every game, every contest, every competition you are in," said Staley. "You never want to think that a game is in the bag already. We have to do a better job and we didn't do that last week. We didn't finish well, and they scored 23 points in the final quarter. You can't do that. You are not going to win any games in the NFL when you do that."
**Lingering Lessons from Strahan
**Joe Staley headed to New York last season a bit in awe of competing against his childhood Michael Strahan. Unfortunately by game's end, it wasn't a cool experience to boast about as Strahan didn't waste any time schooling up the Central Michigan rookie as he notched 3.5 sacks.
"It sucked," admitted Staley. "I actually think it was a good learning experience. Going forward from that game, I felt like I was a lot better. As far as doing what I want to do instead of trying to react. While it sucked going through it and getting beat like I did – I learned a ton from that game."
Looking back, Staley feels that the beating by Strahan was less physical, and more mental as he allowed Strahan's stature to psyche him out.
When Osi Umenyiora went down and talks of Strahan coming back surfaced, Staley thought he might get a shot for redemption.
"I know I wouldn't do what I did in that game, because I'm a different player now than I was then," said Staley. "I'm more confident now than I was then. But I think it would be good to go against one of the best d-ends in the League again."
The Giants still have very capable defensive ends lining up for them this season in Justin Tuck and Mathias Kiwanuka.
"Mathias is about 6-5, 260. He's a speed guy. He played outside linebacker for almost two years and because of injuries he's back at end," said Staley of his opponent on the left side this week. "He was a d-end in college. He doesn't have the power that Michael Strahan had, but he's a good player. I have to do a good job against him."
Staley might have the easier assignment this week as Tuck is the more dangerous of the two pass rush ends. Handling Tuck will likely fall to Barry Sims, as Jonas Jennings has yet to return to practice from his shoulder injury.
**Wednesday Practice Notes
**LB Manny Lawson returned to practice on a limited basis after missing the last two games with a hamstring injury.
S Mark Roman did not practice with a knee injury, while CB Donald Strickland was limited with a hip injury.
CB Walt Harris also missed practice per the schedule set up for him by the coaching staff. RB Frank Gore was limited in practice, per a similar schedule.