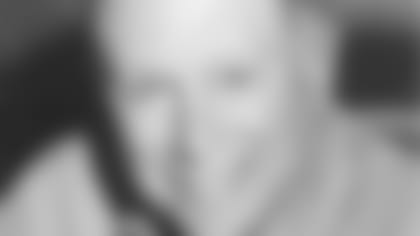 Martin Jacobs has been an advanced collector of 49ers memorabilia for nearly 54 years. He has established himself in the hobby as a respected market authority in virtually all major areas of the advanced sector. He continues to collect to enhance his 49ers collection and welcomes any comments and desires any 49ers memorabilia to purchase. He also offers free appraisals. He can be reached by email: ****MJacobs784@aol.com***  
Originally 49ers jerseys were seen as part of a team's regular equipment. In fact, traditionally, in the old All-American Football Conference (1946-49) players had no option but wear jerseys issued to them by the team. They lacked appeal and had no fancy embellishments like the jerseys the players wear today.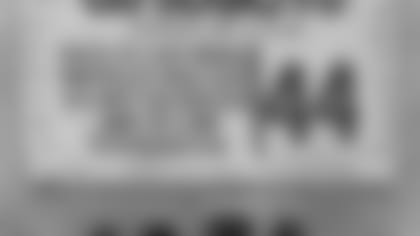 "We regarded them as work clothes in the same way a house painter wears overalls," said former 49ers quarterback Frankie Albert.
The 49ers first issued jerseys were plain-colored with long sleeves and much heavier material than today's modern equivalent. They were cardinal with sewn numbers on the front and back. The color scheme was reversed with a white road jersey. In 1950, the color shade of the jersey changed to scarlet with three white parallel stripes added on the sleeves. In 1958, smaller white block numbers (or "TV" numerals) were added to the upper sleeves. These designs were basically used for the next 48 seasons, with only minor changes to the jerseys. For television identification purposes, a name plate attachment with a player's last name was sewn on the back.
Today, jerseys have more interesting and fashionable colors and innovative patterns. A great deal of attention is now given to the design, appearance and appeal. With the positive changes made in recent years, a huge number of fans now wear authentic jerseys both in and away from the football venues. This has further pushed the popularity of the jersey even higher. They have become a symbol of 49ers' fans favorite players; their achievements and team spirit.
[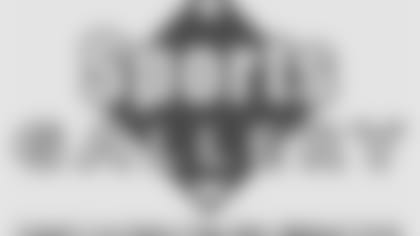 ](http://www.sportsgalleryweb.com/)
 Visit the Sports Gallery for your collectables!
Tagging
Tags and labels are the best way to authenticate a jersey. To the collector, it is very important to know its origin and specifications. Usually 1/2" to 2" in size, labels are either sewn in the collar or at the bottom front of the jersey. A label will specify a size, suppliers name and washing instructions. Known suppliers to the 49ers have been O'Shea (1946-55), Wilson (1950-1995), Russell (1965-71), Adidas (1998-99), Reebok (1997-2006).
Materials
Being familiar with the fabrics that were used in producing the jersey is an important aspect of collecting— especially vintage styles. In the early years, the 49ers wore a jersey they referred to as a warm-weather jersey which was a combination medium weight rayon and cotton stretch yarn. These jerseys were not very durable and tore easily. With only one set of jerseys issued for home and one set for away games per season, the need for repairs was apparent. It wasn't uncommon for a vintage jersey to have upwards of 25-50 sewn repairs.
In the 1950's, a more durable cold-weather jersey was introduced which was rayon and durene with an extended button-down flap crotch piece. These jerseys are relatively rare and therefore more valuable. As the styles changed so did the fabrics – to the nylon and durene, double-knit mesh, to the nylon and polyester they use today.
Buying used gamers:
This is one of the few collecting categories in which soil age, scrapes, rips, tears, discoloring, jersey repairs, even spots of dried blood, are a plus. Jerseys worn in games are the only way to go. And if you do locate one, ask for a Certificate of Authenticity (COA). Don't be fooled by a new jersey that's been passed off as the real thing. Proof of its provenance is essential to making a good investment. Buying from a reputable dealer will give you some level of assurance.
Where to find them:
I have been collecting game-used 49ers jerseys for almost 40 years. This has allowed me over the years the privilege of establishing sources across the country and also within the memorabilia collecting community in locating that treasured jersey. These sources are impeccable for the serious collector. I suggest going to a Tri-Star memorabilia show (each Feb. and Sept. in San Francisco) to get a feel for the variety and quality of 49ers jerseys for sale. Get to know the collectors who sell them. They will help find the player you are looking for. Take in an auction. Many auction houses (Mastronet, Grey Flannel, Lelands) specialize in sports memorabilia and offer vintage 49ers jerseys. Order one of their catalogs for an upcoming sale. Mail in a bid or hire a proxy if you can't be there in person. Of course, check out Internet auction sites like eBay.com.
What's it worth:
"Older is better" holds true in collecting vintage 49ers jerseys. Values will vary from year to year as they are becoming scarce each day. The smart investments are in retired 49ers players, Hall of Famers, statistical record holders, All-Pros, Super Bowl MVPs and Pro Bowlers. Common players, those without the accolades, will sell for much less. Jerseys with a players autograph on it will increase its value considerably. For those less fortunate to afford the real thing, there are always replicas called "Throwbacks" available of past 49ers available from Mitchell & Ness Company.
Values (game-worn jerseys):
YEAR PLAYER TAG MATERIAL VALUE
1951 Alyn Beals O'Shea Cotton/Rayon $3,000 - $5,000
1958 Hugh McElhenny Wilson Cotton/Nylon $20,000- $30,000
1972 John Brodie Wilson Durene blend $2,500 - $5,000
1986 Ronnie Lott Russell Double-knit mesh $1,500 - $2,000
1994 Jerry Rice Wilson Stretch nylon $2,000 - $2,500
For more from The 49ers Collector,click here!