Similar to the 49ers, this Sunday's opponent features a veteran quarterback who recently beat out a former first-round pick for the starting position.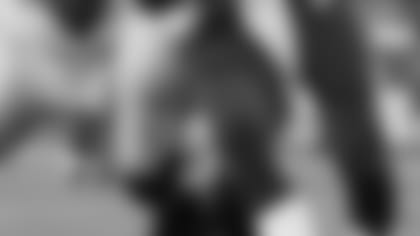 The Cardinals open competition came to a close over this past weekend when Arizona named Kurt Warner the starter over Matt Leinart. It's a decision that the 49ers defense expected.
"He's a guy who unfortunately has had a lot of success against us, whether it be with the Rams, Cardinals, whatever," said linebacker Jeff Ulbrich. "It's going to be a great challenge for our defense. He's a smart, savvy guy. He can play well against your defense, so you gotta play well."
Cornerback Shawntae Spencer also admits that Warner presents the bigger threat.
"He's a very good, good player, he's very experienced and he poses a concern for us," said Spencer. "There's not too many things he hasn't seen in ten plus years. He's a very , very capable quarterback, and has a good winning record. He gave them the best chance to win over the young quarterback and I think that's why they made that decision."
As opposed to Leinart, who threw for only 102 yards against the 49ers defense in week one of last year, Warmer put up 484 passing yards in the second game of last year's series.
"The biggest part of the game for us defensively is playing solid against their receivers," said Spencer. "Last year we did a pretty good job the first game, the second game they did very well against us and it came down to the wire, actually went to overtime. It's one of those things, their offense goes as they go so we have to try to limit the touches their receivers they get and limit the big plays."
Spencer refers to those receivers – Anquan Boldin and Larry Fitzgerald – as the "heart and soul of the offense."
The 49ers feel good about the talents of their own secondary, but the best way to temper the potency of Arizona's receiving tandem is to prevent the ball from getting out of Warner's very capable throwing arm.
"The best thing we can do is get pressure on him and force him to make bad decisions and bad throws and get some guys chance to make interceptions and plays on the ball," said linebacker Tully Banta-Cain, the man who recovered that end zone fumble last November.
In that second matchup, the 49ers defense sacked Warner four times including the sack and forced fumble in the end zone to seal the overtime win. Getting in Warner's face even more often this go-around is a primary goal for the 49ers defense.
"It's real critical," said second-year defensive end Ray McDonald. "They are a timing offense and their routes and the quarterback throw to the receiver is all based on timing and we need to get pressure," said McDonald. "That's real important and hopefully when Sunday gets here, we can do that."
Pressuring the quarterback is something McDonald's defensive line coach Jim Tomsula harps on relentlessly.
"He is always on us, and when you don't get there as a defensive lineman, you failed. It doesn't matter what they do, if they double you or not," said McDonald. "You have just got to get there, and when you don't, you leave the cornerbacks out to dry. When you leave them out to dry, that's when you lose and get beat deep or get a big third down completion. So it's always is in our head to get pressure on the quarterback and not leave our cornerbacks out to dry."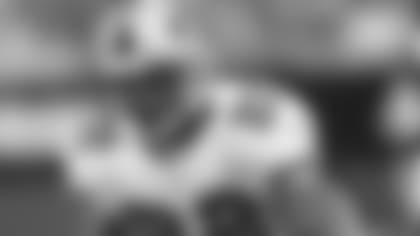 From the secondary's perspective, that's a two-way street.
"We all work hand-in-hand," said Clements. "Those guys up front, they've been playing hard, have been playing lights-out and getting to the quarterback. For the secondary, our job is to cover those guys and give our guys time to get back there. They'd probably say the same thing, they need to get to the quarterback so we won't have to cover as long. But we all as a defensive unit work hand-in-hand."
The front seven and backend of the defense will all need to chip in when it comes to stopping the other portion of the Arizona offense .
"It's huge that we stop the run too," said linebacker Manny Lawson. "If you can make a team one dimensional, the better the chance is of stopping that team. You stop the run, you know they have to pass and you can come up with better pass rush defenses and get our guys to the quarterback to help out our corners."
Those corners clam they're up for the challenge – run or pass.
"We are the last line of defense and we understand that in the pass game, and the run game," said Spencer. "If the ball makes it to us, we have to make solid tackles so that we get to the next play."
The 49ers practiced in full pads on Thursday.
Tight end Delanie Walker was added to the injury report after missing practice with a calf injury. Head coach Mike Nolan expects him to practice on Friday.
Nolan indicated that Adam Snyder would start at left guard, with David Baas backing up both guard positions. Nolan expects Jeff Ulbrich and Takeo Spikes to split the action at TED.