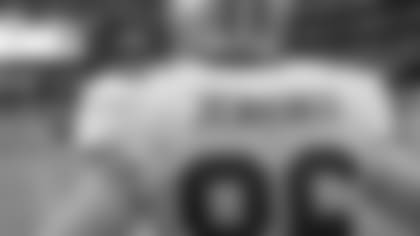 In this week's Teams Talk column, veteran long snapper Brain Jennings shares his thoughts on the special teams aspect of the 49ers upcoming game against the Philadelphia Eagles.**One thing we talk about every week is winning the kicking game – we want to get that hidden yardage. When you go back and add up all of the kickoffs, punts, kick returns and punt returns, that's the hidden yardage I'm talking about. It doesn't show up in the box score, but it plays a major role in determining the outcome of a game.
We especially take pride in winning the kicking game at home.
Candlestick Park changes everything in the kicking game, and we know how to deal with it the best. The Eagles play in bad weather back home so they're used to it to some degree, but the air is heavy at Candlestick, which is something different for them. For example, when I snap the ball there it drops under the weight of the air so I have to change my aim a little bit. By contrast, last week when we were in a dome the ball stayed on a line. It was like a day off; it's unbelievable.
All three specialists, Joe Nedney, Andy Lee and I, know how to play in Candlestick. I know how to snap it there and they know how to kick it there. Even if they mishit it, there's a way to mishit the ball there that doesn't kill you and they know how to do that.
But there's a lot more to special teams than just the specialists.
Our young guys have taken a step forward every week and I feel like they really know what they need to do now. The energy has been there the whole time, but in those first couple of games you don't really know what you're getting into until you do it a couple of times. They've been learning on the job and you can see them getting better every day.
We've really gone into the last couple of games on a mission. Our coverage units have performed well and we were fortunate enough to block a punt for a touchdown last week, which was a huge play in that game.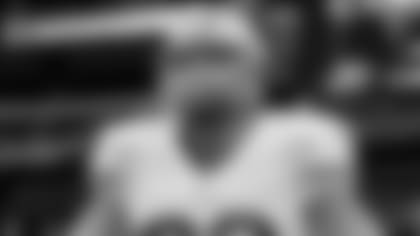 As these guys continue to get more experience they'll learn how to scout the opponent and how to scout themselves. That's really when guys start to take steps forward, when they see how to win their matchup every week.
One young guy who has really stood out to me is running back Anthony Dixon. He brings a lot of energy and he has been improving quickly. On the punt unit he has done a good job of blocking his guy, and it's really important to get that protection for Andy. On coverage, he has run with a purpose and he gets where he needs to be.
Another guy who has really stood out is wide receiver Dominique Zeigler. On kickoff coverage and he's the first guy down there almost every time. His biggest play was that blocked punt last week against Atlanta, and he's made a couple of tackles too.
I actually made a tackle each of the last two weeks as well. But I also missed a tackle last week – I thought I had their returner but he was able to step out of my arms. I'm not a huge fan of tackling and I'd prefer someone else do it, but if they're not going to block me I have to go make the play.
When you look at the Eagles return game they have some explosive guys, so we have to make sure we run down there and handle our business. Perhaps their biggest weapon is Pro Bowl wide receiver and punt returner DeSean Jackson. He is a big threat. But it's not just him, they do a lot of stuff on their kickoff coverage that enables them to be successful.
When you look at our return game with Kyle Williams, that guy is becoming a pro and I think he's doing a really good job. He has good composure back there. He knows when to fair catch the ball and when to take it out and try make something happen.  He definitely shows some explosion and some confidence. I'm excited to watch him get more opportunities.
Unfortunately he hurt his finger Wednesday in practice, so it's a good thing Ted Ginn Jr. will be back healthy this week. I don't know for sure which one of them will be the guy on Sunday, but I'm confident in both guys.
One of the things that happened to us in Atlanta is their specialists really took us out of our return game. It seemed like all of their kickoffs were in the end zone and their punter was getting a lot of hang time. When that happens all you can do is make sure you secure the ball, because with all that hang time there are usually guys around you. At that point, if you bobble the ball it's theirs. I thought Kyle did a good job of securing the football last week.