Sunday marks the first of two matchups in a three-week span between the San Francisco 49ers and the Seattle Seahawks. The 49ers will travel to CenturyLink Field in Week 13 with the hopes of claiming their first road win over Seattle since 2011. In preparation for the 49ers divisional matchup, here's a preview of Sunday's contest.
In the last meeting between the 49ers and Seahawks in Seattle, San Francisco lost a defensive battle, 12-9.
The 49ers trail the all-time series against the Seahawks 15-24.
Seattle has won nine straight contests against the 49ers.
LB Barkevious Mingo
WR Jaron Brown
DT Tom Johnson
K Sebastian Janikowski
Seahawks Notes from Last Week
A walk off 31-yard field goal by Sebastian Janikowski gave the Seahawks a 30-27 win over the Carolina Panthers in Week 12.
Passing Leader: Russell Wilson completed 22-of-31 passes for 339 yards and two touchdowns.
Rushing Leader: Chris Carson rushed for 55 yards and a touchdown on 16 carries.
Receiving Leader: Tyler Lockett and David Moore combined for 210 receiving yards and two touchdowns on just nine receptions.
Defensive Leader: Bobby Wagner led Seattle's defense with 11 tackles and forced one of Seattle's five fumbles against Carolina.
49ers Notes from Last Week
Last week, the 49ers were defeated by the Tampa Bay Buccaneers, 27-9, in the team's return to action following its bye.
Passing Leader: Nick Mullens completed 18-of-32 passes for 221 yards and one touchdown.
Rushing Leader: Matt Breida registered 14 carries for 106 yards, his third career 100-yard rushing game. Breida became the first member of the 49ers to register at least 100 rushing yards in consecutive games since Frank Gore in 2014 (158 and 144 rushing yards).
Receiving Leader: Dante Pettis caught four passes for a career high 77 yards and one touchdown.
Defensive Leader: DeForest Buckner set a single-season career high with 7.0 sacks on the season following a sack on Buccaneers quarterback Jameis Winston. Buckner's 7.0 are the most by a member of the 49ers in a single season since Ahmad Brooks and Aldon Smith in 2013 (8.5 sacks).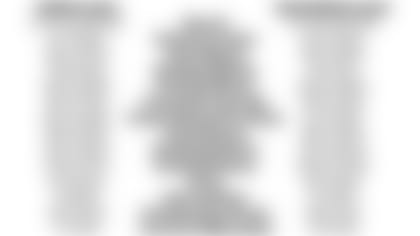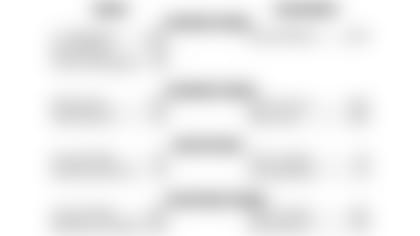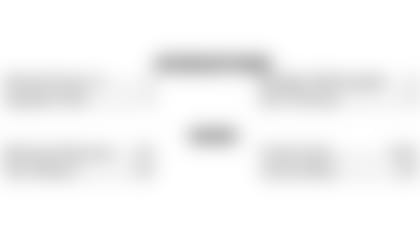 George Kittle's 823 receiving yards on the year rank third in the NFL among tight ends (Travis Kelce – 914; Zach Ertz – 895). His 823 yards are the most in 49ers history by a tight end in Weeks 1-12 of a season. Kittle also ranks third in the NFL in yards after catch (554).
Matt Breida has registered 10 rushes that have gone for 20 or more yards, tied for the most in the NFL this season (Saquon Barkley, NYG – 10). He ranks second in the NFL with a 5.81-yard rushing average (minimum 100 attempts) and ranks sixth in the NFC with 738 rushing yards.
DeForest Buckner's 7.0 sacks on the season are tied for second in the NFL among defensive tackles (Aaron Donald – 14.5; Geno Atkins – 7.0; Sheldon Rankins – 7.0).
Nick Mullens aims for his fourth game in a row passing for 200 or more yards and a touchdown.
DeForest Buckner has totaled 2.5 sacks in his past three contests. Buckner has three sacks, three passes defended and a fumble recovery in his past six road contests against an NFC West opponent.
Rookie linebacker Fred Warner aims for his fourth game in a row with a pass defended. Warner has 15 tackles and a fumble recovery in his past two divisional contests. He is one of two NFL rookies with 80-plus tackles (83) and a forced fumble (1) in 2018 (Darius Leonard – 114; 4).
Richard Sherman spent seven seasons with Seattle (2011-17) and had 32 interceptions, the most in the NFL over that time span.