The San Francisco 49ers open up the 2018 NFL season against the defending NFC North Champion Minnesota Vikings at U.S. Bank Stadium on Sept. 9. Sunday's contest marks the first time since 2014 that the 49ers will begin the regular season on the road.
Here's a quick breakdown of the 49ers season opener against the Vikings.
The 49ers will make their regular season debut at U.S. Bank Stadium in Week 1.
San Francisco is 23-22-1 all-time against Minnesota.
The 49ers won the most recent matchup between the teams in the 2015 season opener at Levi's® Stadium, 20-3.
Vikings Notes from Last Season
The Vikings, who finished the regular season 13-3, fell to the reigning Super Bowl Champion Philadelphia Eagles in the NFC Championship game. This offseason, the Vikings signed coveted free agent quarterback Kirk Cousins and added defensive tackle Sheldon Richardson to their stacked defense that led the league in total defense and points allowed (252).
Passing Leaders: With the Washington Redskins, Kirk Cousins threw for 4,093 yards, 27 touchdowns and 13 interceptions with a 64.3 completion percentage.
Rushing Leaders: Latavius Murray led the team with 842 rushing yards and eight touchdowns following a season-ending injury to Dalvin Cook in Week 4.
Receiving Leaders: Adam Thielen is coming off of a career year with 1,276 yards on 91 receptions and four touchdowns.
Defensive Leaders: Defensive end Everson Griffen led the team with 13 sacks to add to 45 total tackles and three forced fumbles.
49ers Notes from Last Season
San Francisco ended the year as one of the more intriguing teams in the NFL as winners of six of its final seven games. The 49ers were the only team in the NFL to post a perfect 5-0 record in December. San Francisco completed the 2017 season on a five-game winning streak to finish with a 6-10 record.
Passing Leaders: Jimmy Garoppolo threw for 1,560 yards and seven touchdowns for 96.2 passer rating in six games with the 49ers in 2017. Over San Francisco's final five weeks of the 2017 season, Garoppolo ranked third in league in passing yards (1,542).
Rushing Leaders: As the backup to Carlos Hyde, Matt Breida totaled 645 all-purpose yards and three touchdowns.
Receiving Leaders: Just shy of his first 1,000 yard season, Marquise Goodwin set career highs in receptions (56) & receiving yards (962) last season. He ranked third in NFL with 17.2 yards per catch in 2017.
Defensive Leaders: In just 10 games, Reuben Foster showed signs of being an elite linebacker collecting 72 total tackles his rookie season.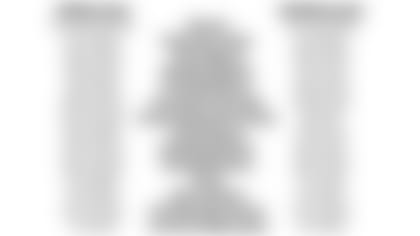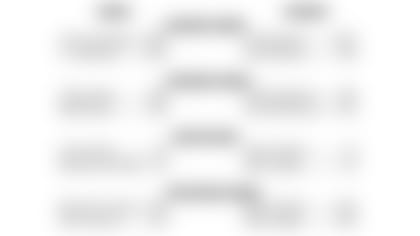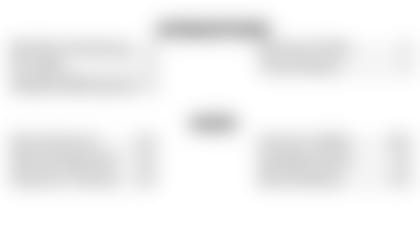 Since entering the NFL in 2011, Richard Sherman leads all active players in interceptions (32) and passes defensed (99).
Marquise Goodwin is averaging 16.6 yards per reception for his career, which ranks third in the NFL since 2013 among active players (min. 100 receptions) (Josh Gordon, Cle. – 17.3; DeSean Jackson, TB – 17.3).
In 2017, the 49ers special teams unit held opponents to an average of 4.2 yards per punt return, ranking t-1st in the NFL (Dal. – 4.2; Ind. – 4.2).
With a win against Minnesota, Jimmy Garoppolo would win each of his first four road starts with the 49ers. He would tie quarterback Elvis Grbac, who won each of his first four road starts from 1995-96, for the most consecutive road wins to begin their career with the 49ers since the NFL merger in 1970.
San Francisco looks to start the season 1-0 for the seventh time in the past eight seasons (2011-18). The 49ers will also look for their second win in the past four seasons over the Vikings in Week 1 (W, 20-3 - 2015).
Alfred Morris has had 100-plus scrimmage yards in two of his three career games against Minnesota.