The San Francisco 49ers will wrap up their 2018 season as they travel to Los Angeles and take on the Rams at the Los Angeles Memorial Coliseum in Week 17. Here's a preview of the 49ers season finale.
The 49ers look to win their third consecutive road game against the Rams.
The 49ers are 2-0 against the Rams at the Los Angeles Memorial Coliseum since the franchise returned to Los Angeles in 2016.
San Francisco is 4-2 in its past six games against the Rams.
RB C.J. Anderson
CB Aqib Talib
WR Brandin Cooks
CB Marcus Peters
DT Ndamukong Suh
The Rams extended their record to 12-3 on the season following a 31-9 win over the Arizona Cardinals in Week 16.
Passing Leader: Jared Goff completed 19-of-24 passes for 216 yards and one touchdown for a 118.1 quarterback rating against the Cardinals.
Rushing Leader: In place of an injured Todd Gurley, recently acquired running back C.J. Anderson rushed for 167 yards and a touchdown in his Rams debut.
Receiving Leader: Receiver Robert Woods finished the day with 89 yards receiving, 15 yards rushing and two total touchdowns.
Defensive Leader: Aaron Donald's three sacks against quarterback Josh Rosen set an NFL record for the most sacks in NFL history in a single season by a defensive tackle. Donald now has 19.5 sacks on the year.
In a game predominately led by defense, the 49ers fell to the Chicago Bears, 14-9, in Week 16.
Passing Leader: Nick Mullens completed 22-of-38 attempts for 241 yards on the day, becoming the first 49ers quarterback to register 220 or more passing yards in seven consecutive games since Jeff Garcia in Weeks 5-11 of the 2000 season.
Rushing Leader: Spelling Matt Breida, who left the game in the second quarter with an ankle injury, running back Jeff Wilson was limited to just 27 yards on 11 carries.
Receiving Leader: George Kittle led the team with seven receptions for 74 yards.
Defensive Leader: DeForest Buckner registered his 12th sack of the season against Mitchell Trubisky and also recovered a Bears fumble, marking the third fumble recovery of his career.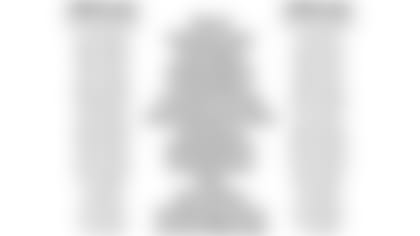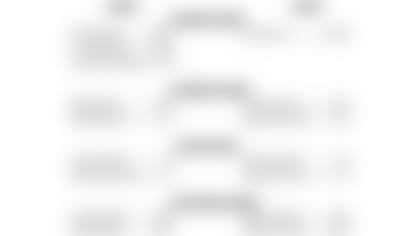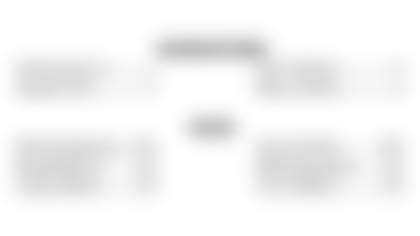 Nick Mullens has thrown for 1,995 yards in his first seven career games, the third-most in the NFL since 1970 (Patrick Mahomes – 2,149; Cam Newton – 2,103).
Since Week 9, DeForest Buckner is the only player in the NFL with at least 7.0 sacks (7.5), 30 tackles (36) and one fumble recovery (one).
Robbie Gould's 97.0 percent made field goals on the season is the highest in a single season in 49ers history.
George Kittle ranks second in the NFL with 775 yards after catch and ranks second among tight ends with 1,228 receiving yards this season. His 1,228 receiving yards are most by a 49ers tight end in single season in franchise history. In Kittle's past two contests against the Rams, the tight end has totaled 198 receiving yards and a touchdown.
DeForest Buckner has three sacks, a fumble recovery and five tackles for loss in his past two contests. Has he four sacks and six tackles for loss in his past two contests against NFC West opponents. Buckner aims for his third game in row against a divisional opponent with two-plus sacks.
Linebacker Elijah Lee tied a career-high with 12 tackles in Week 16. Lee aims for his third game in a row with 10-plus tackles.