The San Francisco 49ers return from their Week 11 bye to travel to Tampa Bay to face the 3-7 Buccaneers. Here's a preview of the 49ers Week 12 matchup.
The 49ers own a 17-6 lead in the all-time series between the two teams
San Francisco will play at Raymond James Stadium for the first time since winning 33-14 in 2013.
Buccaneers Offseason Additions
Buccaneers Notes From Last Game
Despite scoring three touchdowns in the final quarter, the Buccaneers fell to the New York Giants, 38-35, in Week 11.
Passing Leader: Jameis Winston replaced Ryan Fitzpatrick mid-game and completed 12-of-16 passes for 199 yards, two touchdowns and an interception against the Giants. Winston will start against the 49ers on Sunday
Rushing Leader: Peyton Barber rushed for 106 yards on 18 carries.
Receiving Leader: Mike Evans caught 6-of-7 passes for 120 yards and a touchdown.
Defensive Leader: Jason Pierre-Paul totaled seven tackles and 1.5 sacks on Eli Manning.
49ers Notes from Last Game
Prior to the Week 11 bye, the 49ers fell to the New York Giants at Levi's® Stadium, 27- 23, in San Francisco's second consecutive primetime game.
Passing Leader: Nick Mullens completed 27-of-39 passes for 250 yards, one touchdown and two interceptions.
Rushing Leader: Matt Breida registered a career-high 17 carries for 101 yards and a touchdown. The Week 10 contest marked Breida's second-career 100-yard game (138 yards vs. Detroit Lions).
Receiving Leader: George Kittle caught 9-of-10 passes for 83 yards against the Giants. For the third straight week, Kittle has led all 49ers pass catchers in receiving yards.
Defensive Leader: DeForest Buckner totaled five tackles and a split sack against Eli Manning. Buckner has now tied his single-season career high with 6.0 sacks in 2018.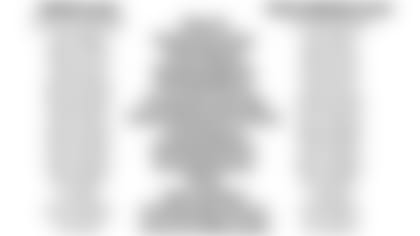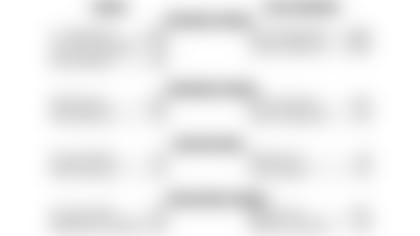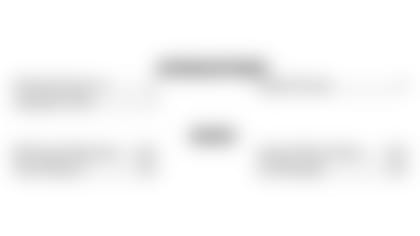 The 49ers offensive line looks to hold their opponent without a sack for the third consecutive game for the first time since Weeks 8-10 of the 1979 season.
The 49ers defense has held opposing quarterbacks to a completion percentage of 60.4% on the year, ranking second in the NFL (Baltimore Ravens – 58.8 percent).
Nick Mullens has 512 passing yards (256 per game) and four touchdowns for a 104 quarterback rating in his two career starts.
Matt Breida leads the league with 5.59 yards per carry (minimum 100 carries).
Alfred Morris had 113 rushing yards and a touchdown in his only career game at Tampa Bay (9/30/12 with Washington Redskins). Since entering league in 2012, Morris ranks sixth in NFL with 5,816 rushing yards.
George Kittle had a career-high nine receptions for 83 yards in Week 10. He has 13 catches for 191 yards (95.5 per game) and a touchdown in his past two contests. Kittle ranks second in the NFL with 539 yards after catch and is tied for third among tight ends in receptions (50) and receiving yards (775) in 2018.
Marquise Goodwin has 181 receiving yards (90.5 per game) and three touchdowns in his past two games on the road. Goodwin aims for his third game in a row on the road with a touchdown. Since 2017, Goodwin leads the NFL with an average of 17.8 yards per catch (minimum 50 catches).
DeForest Buckner has 1.5 sacks and a pass defended in his past two contests. He has totaled 3.5 sacks in his past five games on the road.
Rookie linebacker Fred Warner ranks second among NFC rookies with 76 tackles in 2018. He has 44 tackles, a forced fumble and a fumble recovery in his five career road games. Warner aims for his third game in a row with a pass defended.
Richard Sherman had a career-high two tackles for loss in Week 10. Since entering league in 2011, he is only NFL player with 30-plus interceptions (32) and 100-plus passes defended (103).