Lots of attention (deservedly so) went to the Smiths on the 49ers offensive side of the ball Wednesday. Alex Smith was named as the sixth and final team captain, and Troy Smith took part in his first practice with the team.
Along those lines, why not take a look at the Smith's on the defensive side of the ball, Justin and Reggie Smith?
One is established in the NFL, having received his first Pro Bowl invite in 2009 after nine years of service. The other is looking to entrench himself as the team's third safety.
Both Smiths figure to play prominent roles within the 49ers defense and that all begins this Sunday in Seattle.
The 49ers know exactly what they have in their 6-foot-4, 285-pound defensive tackle, who finished the 2009 season with 90 tackles, six sacks and an invitation to the NFC Pro Bowl squad as an alternate.
When asked about Smith's progress during the offseason, defensive coordinator Greg Manusky had little to say. That's because Manusky knows exactly what he has with Smith. It doesn't change from year-to-year. In fact, Smith leads all current NFL defensive linemen with a remarkable streak of 139 consecutive starts.
"Justin is Justin," Manusky said. "He loves football, loves being around here, competes hard. We're excited to see him out there on Sunday performing."
Entering his third season with the 49ers, Smith embodies everything the team wants from its defensive players. That's why he's one of the unit's captains along with starting inside linebackers Joe Staley and Takeo Spikes.
Smith's a gym rat, who practically lives in the 49ers facility year-round. And while the player known as "Cowboy" to his fellow teammates downplays the spotlight from his achievements or work ethic, those same teammates respect him for his professional outlook.
"Justin is one of the guys nobody talks about, but when you put on the film, it speaks for itself," Willis said.
"I don't know how he's viewed outside this locker room, but anybody who watches film knows what it is," outside linebacker Parys Haralson said. "People who break down film, they know all about him. I promise you they do."
Spikes believes Smith enjoys the lack of attention. Spikes said it fuels Smith even more to succeed.
"That's how he keeps the chip on his shoulder."
But Smith said he truly isn't concerned with media attention or Pro Bowl invites. All that matters, he said, are the stats in the win-loss column.
"It's all about winning for me. Personally, getting the wins and getting in the playoffs – that's what's fun. All the other stuff is just not for me."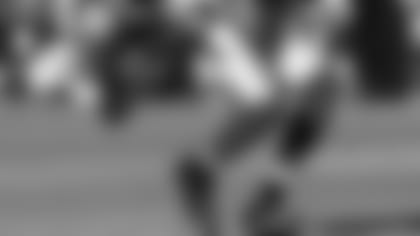 The other Smith on defense, fourth-year safety Reggie Smith, hasn't had quite the on-field experiences that Justin has enjoyed. But that could soon change.
Smith looks to be an even bigger factor in the 49ers nickel defense this season. And with a team like Seattle known for three-receiver sets, Reggie's role will be even more prominent this Sunday.
"It's been a long time coming," said the 49ers third-round pick in 2008, who was a selected as a college cornerback from the University of Oklahoma. "It's been tough for me because I've been a starter pretty much everywhere I've been. I was hurting watching the guys play my two seasons."
Like the other Smith on defense, Reggie too is a workout fanatic. He's added weight this offseason and has improved his speed too, which is not an easy task.
"I'm happy with how the whole offseason went," the 6-foot-1, 200-pound safety said, who returned an interception 90 yards for a touchdown in the 49ers preseason opener. "I got stronger and faster and learned the system a lot better. I think it put me in the position where I'm at now to be able to contribute to the team."
Smith's development isn't lost on the coaching staff either.
"Reggie's a good ball player. He's starting to mature," Manusky said. "He's getting better and better and the more looks those safeties see, just like any position, they get better at it."
Although Reggie views Sunday as a great opportunity to contribute to his success, he's focused on what a good showing could mean for the entire unit, not just himself.
"Our mindset is to do our job. That's all we have to do is stick to what Coach Manusky wants us to do. It's a great opportunity, but every game is a great opportunity to show what we're about."