Takeo Spikes sits carefully, silently chewing on his thoughts: "It cannot be called knowledge if you can't pass it on," the 49ers linebacker says.
"That's one of my biggest values."
He chose the words carefully for what they represent: family, character, success. But, they also reflect a much larger aspect of his personality – his approach to life. Spikes, now 32-years-old, finds fulfillment and joy in life through guiding his young teammates and young daughter, helping them grow as he imparts his wisdom.
"It's a teacher's aspect," Spikes says. "I just feel like a lot of my trials and tribulations and what I've been through, I know so much and hold on to so much. It's important, especially to a lot of these young players who come in. A lot of them, they just don't know."
"I sit down and I try to talk to them and teach. That's one of my things I love doing, talking with guys."
To those close to him, Takeo Spikes is more than an intimidating, 6-foot-2, 240-pound linebacker. The All-Pro and two-time Pro Bowler, who ranked second on the 49ers last year in total tackles (122), is also one of the team's leaders.
"Takeo is like a big brother," head coach Mike Singletary says. "It's a situation where Takeo has been great for Pat."
Other players gravitate toward the 12-year veteran as well. Looking up to Spikes for his insight, is last year's breakout defender and sacks leader Parys Haralson, whom Spikes fondly refers to as "P-Town."
"Takeo's helps you prepare really well," Haralson says. "He's a great friend and a great person on an off the field. He's been in this league for a while and he knows so much. It's a blessing to have him on this team."
But, Singletary singles out Willis as the one who could benefit greatly from heeding Spikes' lessons.
"It's very important," Singletary says. "Joe Staley' development as a leader, some of the things that he needed to know from a veteran guy, Takeo Spikes really filled that role."
For Spikes, those lessons were learned through successes and failures as a professional over more than a decade of plying his trade. And as much as he loves teaching, the biggest element to success that Spikes can impart upon his teammates is one ability in particular– the ability to listen.
"I don't want you to hear me," Spikes says. "I want you to listen. To me, there's a difference. These young guys have got to be willing to listen. It's more so about life. I try to tell a lot of the young guys to be smart."
Listening isn't the key, he says, to dealing with the high-profile life players are thrust into. Structure and being able to rely on a day-to-day routine to meet obligations is crucial to lifetime achievement.
"If you don't do what you're supposed to do, you're done," Spikes says. "What's going to make you stand out? It's putting in the extra time on the field when everybody else is getting rest. It's putting in the extra time going over spreadsheets or Power Points. It's the same concept."
As a child growing up in Sandersville, GA, Spikes' parents built a family around structure, discipline and a blue-collar mentality. Looking back on those days, Spikes now credits his parents for equipping him with an addiction to being detailed, and the discipline to manage life's pitfalls.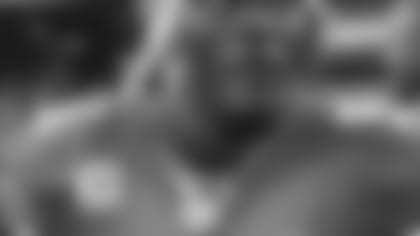 "When I grew up, I didn't have everything I wanted," Spikes remembered. "But I had everything I needed. That taught me values. I was always taught to do what you're supposed to do, when you're supposed to do it and how often you're supposed to do it. It was a big key. It was structure."
Spikes learned that lesson after testing one of his father's strictest edicts. In 1986, the original Nintendo Entertainment System had been selling for nearly a year, and Spikes desperately yearned to play it.
A friend down the street owned one, and Spikes had been there on rare occasion. And one day, knowing full-well that his father mandated that Takeo check in at home immediately after school, Spikes made a grave mistake.
"I wanted a Nintendo so bad," Spikes says. "One of my boys up the street had one, so I got off the bus and instead of me going home, I ran and played Nintendo. … And I played for about three hours.
"Next thing I know," Spikes remembers, "I'm playing Mario Brothers, and I hear somebody knock on the door and say, 'Takeo here?' I was praying the whole walk home, 'Lord, please don't let me get a whipping. Please don't let me get a whipping.'"
Spikes' walk home with his father was nerve-racking to say the least, but, in retrospect, he says it taught him to pay attention more.
"It's always the little details," he says. "That's the way that I am now today. It's all about training your kid to become an adult. You don't have to teach your kid to be a kid. A kid is going to be a kid anyways just by nature. But it's on you to train them to be an adult."
Spikes remembers his childhood and the times he broke the rules, and he looks back and smiles. It wasn't always easy growing up, he says, but Spikes is thankful for his family's tough-love approach, something he carries with him now as a father.
The doting father of a "gorgeous" six-year-old daughter, Jakai, Takeo spends as much time as he can with her, sharing with her everything her mind can soak up.
He began by teaching her how to swim when she was three years old. And, just like best friends, they go to the movies and pig out on popcorn; they share Capri Suns in the summer; they swim every day; and they go to amusement parks and ride roller coasters together.
"I put her on the Tower of Terror at Disneyworld, and she loved it," Spikes says. "She loves roller coasters. I really don't like them. But just because she likes them, and she could make me look bad, I've got to do it."
In the offseason, Jakai and Takeo are inseparable. She goes on business trips with him and he hangs out with her and her friends when she hosts sleep-overs.
But, Spikes admits, parenting is hard. There is no "blueprint," no "instruction manual." Prior to the birth of his daughter, Spikes lived as a self-supporting adult. He made plans, paid bills and concentrated on his daily business, but now, he says, it's all about Jakai.
"Before I even lay my head down to go to sleep, I'm thinking about her," Spikes says. "When do I have to take her to day care before I go to train? What summer camp does she want to go to? You always have to plan ahead. It's all out of love. It's all unconditional."
When it comes to raising his daughter, Spikes takes the same structured, teaching approach as he has with his young teammates.
"My favorite thing about being a parent is being able to teach her something, and then be able to walk away and to see her doing it," Spikes says. "I try to put everything I've learned into raising my daughter every day."
When the time comes for Spikes to cease crushing opposing running backs and quarterbacks, he says he will carry on the values and competitive drive that have led to his successes thus far.
"I never took time to sit back and rest on what I did in the past," Spikes says. "It's always what I can do to get better. I always want to try to top what I did before."
So, two summers ago, Spikes enrolled in the NFL's first ever "Broadcast Boot camp," a three-day course with a 12-hour-a-day curriculum designed to engulf players who are interested in post-football media careers in all things broadcast: radio, TV and studio work.
"Ever since I took that class," Spikes says, "that Boot Camp, when I look at football or basketball games, I never listen to them the same way. I'm critiquing."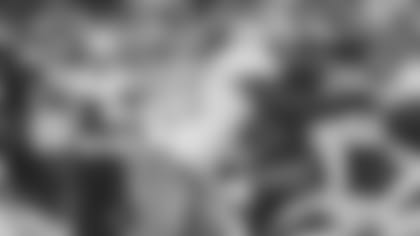 He's watching carefully for the subtle ways in which the play-by-play announcer can concisely summarize a play, or how the color commentator can provide truly in-depth analysis.
"I'm a very meticulous person," he says. "The difference between radio and TV is that in radio, people can't see. So the challenge becomes how well you can paint a picture. In TV, there is a picture, so the challenge is not stating the obvious, but being concise in what you say."
As Spikes gushes over the desire to become an analyst, providing the same insights to national audiences that his teammates and family have enjoyed, he still maintains his humility.
He says he knows that one day he will be spending game days in some booth in some stadium, sharing what he can with those who listen.
For Takeo Spikes, that's why he carefully chooses his words. He'll sit for a moment, manipulating his thoughts in his mind before finally giving a piece of what has helped him all his life.
"It's all about hard work," he says. "There are going to be obstacles in whatever you do. If you find anybody who understands structure and who has any type of competitive spirit in their body, I think you'll be able to show you're a successful person.
"To me, that's what it's all about."