CB Shawntae Spencer sums up his training camp experience in his final Veteran Camp Diary.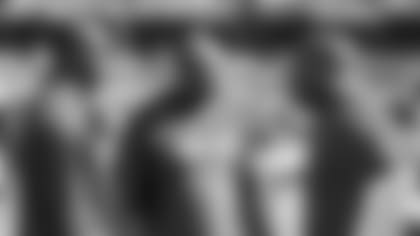 I haven't checked in lately as I was injured and I've been just trying to get my leg right.
It was prior to the Raiders game and practice was pretty much over when it happened. We were doing seven-on-seven drills and it was just a normal route. I was running straight and my hamstring pulled. I knew I was going to miss the upcoming game against Oakland which I was pretty upset about but I didn't think it would keep me out for the whole preseason.
I got the MRI later that day and they told me I had a bad strain and it would be a week or two. Nolan just said be ready for the first game.
It's very tough being out. You are pretty much in the training room getting treatment and you are watching. And, it's pretty hard to watch. The preseason is when you work on things during the week and you try them in the game and see what you can use and what you can't use. Now I'm hoping I can get back for San Diego and play at least a quarter so I don't go into the first game cold.
I did some running yesterday. Each day I do a little bit more so it's progressing definitely and I'm feeling better.
Coach Singletary had asked us to think about doing some extra running at the end of practices. So many games come down to that fourth quarter when guys are really tired so it's kind of like, let's do extra when we are tired. That'll aid us in games. Our captains, Bryant Young and Derek Smith, decided it was a good idea and so we got started with that this week.
That first game, we really played fast and at the tempo we wanted. We came out flat against Oakland. We need to always come out and play with a lot of emotion and play and dictate the speed of the game and that's when we'll play at our best – like we did against Chicago. We didn't dictate that game against Oakland.
Camp went very well. It was a very intense camp. Guys played very hard.
All in all it was a good camp. The rookies look great. A lot of guys got better and it was good work for us.
The rookie show was very good. That was on Tuesday night and they put a lot of thought into it and it was very funny. Guys really enjoyed that.
Last night after our last camp practice, we had a flag football game with our trainers versus our equipment guys. It was funny to see those guys run around. They are actually pretty good athletes. They've pick up little things from watching us so it was good. It was funny and entertaining.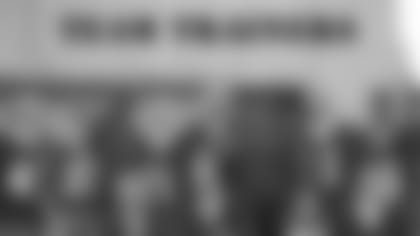 Double A was the head coach and he asked me to be the defensive coordinator and I was thrilled. I couldn't turn him down. Mike Adams and Terry Jackson coached against us and their team won and Pops got doused with the water. I think that was the funniest moment of training camp. We'd been talking about it for a week now so there was a buzz and everyone was looking forward to it and enjoying the trash talking. A bunch of the guys came out to watch and it was comedic.
My guy Anthony really had the costume down. He went all out. He had one sock up his leg and the hat on and the headset and the play card and everything. Me, I got the nice shorts and collared shirt to wear.
Pops and I went out to eat at Red Robin. That was our post-camp celebration I guess. I was sleep by 11.
I'm still at the hotel. My apartment won't be ready till the first, and there's actually a ton of guys still over there to hang out with.
Thanks for sharing my training camp experience. I wish I hadn't had this hamstring setback but I'll be back soon!