The entrances at Levi's® Stadium are truly unique.
Fans can walk up steps, or take the escalators as they enter into the Intel and Dignity Health plazas. The view is stunning.
When fans walked up to the guardrails and looked out at the new home of the San Francisco 49ers on Saturday night, the incoming fans immediately reached for their phones.
For many, it was time to brag on social media. They were at the inaugural event at Levi's® Stadium.
But now, instead of sharing that photo with friends, social media posts at Levi's® Stadium can be viewed on the video boards.
With the help of hashtag-powered social hub Tagboard, we tested this out at the inaugural game at Levi's® Stadium between the San Jose Earthquakes and Seattle Sounders.
By aggregating Twitter, Instagram, Facebook, Vine and Google posts tagged with #Quakes74, the best posts were approved to go live to the video boards.
There was a large spike in #Quakes74 posts while they were being displayed on the video boards. Roughly 1,350 #Quakes74 posts were received during the 5-6 p.m. timeframe.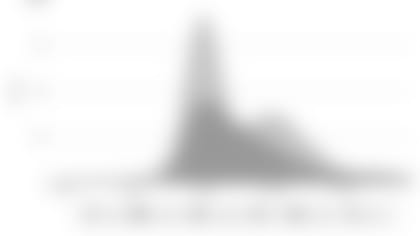 This feature isn't just for soccer matches. We will curate the best posts on Monday when the 49ers have their first-ever open practice at Levi's® Stadium. Use #ComeToPlay and your photo could be displayed for everyone to see.
The same feature will also be available during all 49ers home games this season.